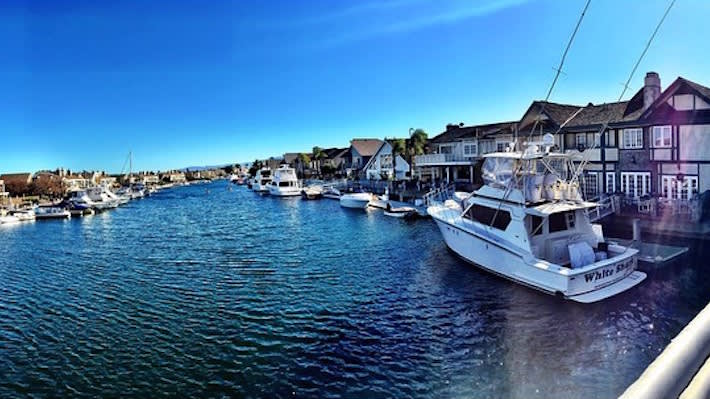 One of the largest hidden gems in all of Surf City USA is a group of five man-made islands bounded by a network of navigable channels. Huntington Harbour was built in the 1960's and is located on the northwest corner of Huntington Beach bordering Seal Beach and Sunset Beach. Featuring waterways lined with beautiful multi-million dollar homes, private docks and yachts, it is located only 15 minutes from the open waters of the Pacific Ocean.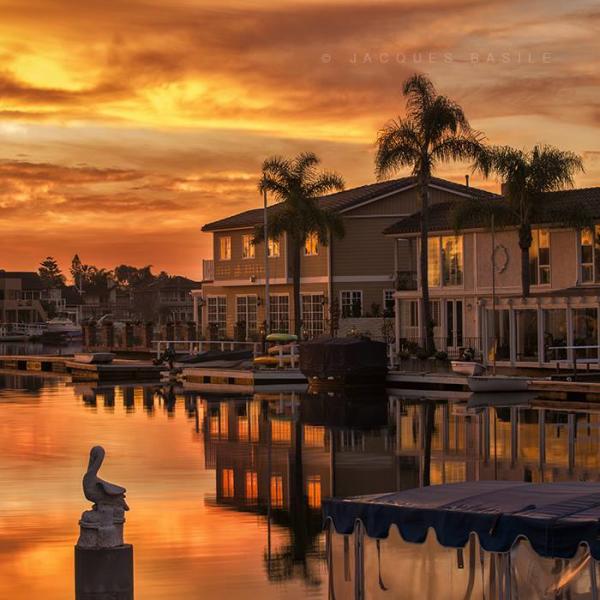 Huntington Harbour also serves as a secluded pleasure craft port found in between Long Beach and Newport Beach harbors. Explore the hidden enclave of waterfront island homes and yachts the way it was meant to be seen - from a kayak or stand up paddleboard in the serene waters of Huntington Harbour. Rentals are available through OEX Sunset Beach and Huntington Harbour Boat Rentals.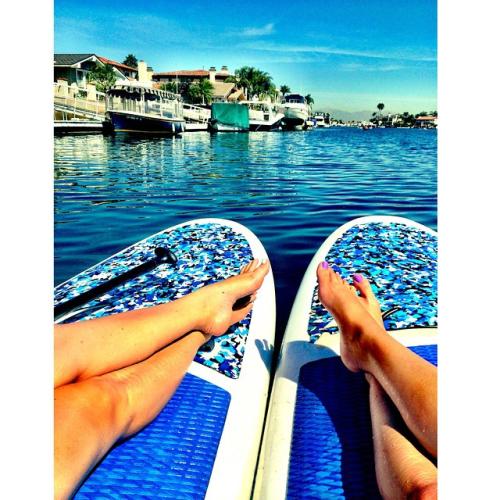 Prefer to sit back and relax while taking in the abundant wildlife and other sights? Duffy boats are also available for rent, with Huntington Harbour Boat Rentals offering 2 hours for only $99 throughout the month February.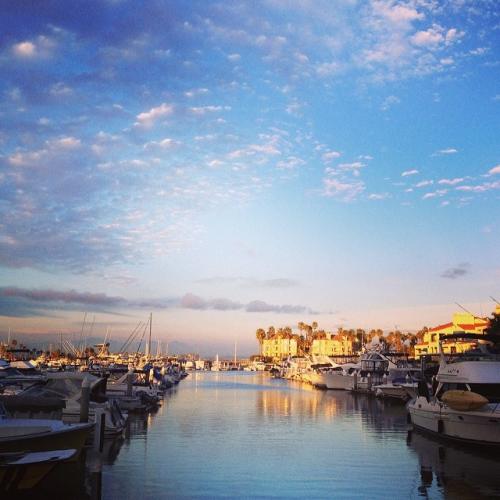 Voted "Best Gondola Ride in Los Angeles" by CBS Los Angeles, Sunset Gondola offers gondola tours through Huntington Harbour on authentic Venetian gondolas, with traditionally trained gondoliers. Bring your own beverages and snacks and Sunset Gondola will provide cups, ice, a wine opener, and blankets. Perfect for Valentine's Day or any special occasion!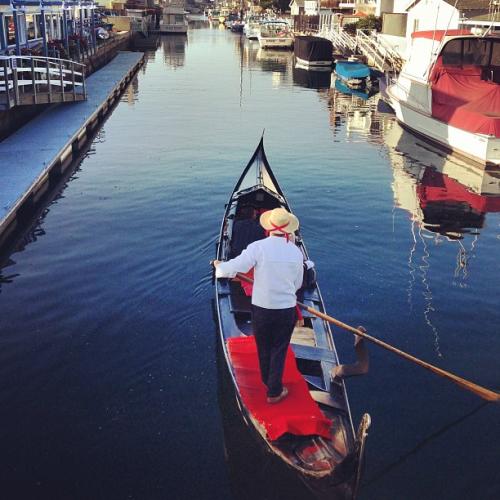 Peter's Landing Marina, at the harbor entrance and just off Pacific Coast Highway, offers sport fishing, private charters and electric boat rentals. The marina provides complimentary two-hour guest slips on a first-come, first-serve basis for boaters who want to enjoy waterfront boardwalk dining and shopping.
Located nearby on Algonquin Street, you will find the Huntington Harbour Mall. A secret treasure for HB locals, the mall features dining such as House of Brews, Red Table and VegiLicious. Around the corner from Trader Joe's, you'll find AoSA Coffee Shop serving your favorite caffeinated beverages along with acai bowls and smoothies at Bowl of Heaven.
Whether in the water or on the shore, Huntington Harbour has plenty to offer for all ages and activity levels. Need help planning your Huntington Beach vacation? Check out the rest of surfcityusa.com or give us a call at 714.969.3492.