SeaSalt Woodfire Grill Serves Up Santa Maria-Style Barbecue In Huntington Beach
Alicia Whitney and her Prjkt Restaurant Group team are slowly taking over Southern California with their innovative culinary empire. First was SeaLegs Wine Bar in Huntington Beach—a notable local favorite—then landed its sister location at LAX, followed by SeaSalt Woodfire Grill, and finally four revamped beach concessions at Bolsa Chica State Beach. Opened in late April, SeaSalt has tickled tastebuds of diners and critics alike, scoring rave reviews and an already loyal crowd. It's easily one of our choice spots for breakfast and dinner, and here's why.
The sleek rustic "meatery," if you will, serves up a fresh take on traditional Santa Maria-style barbecue, pairing farm-to-fire grilled meats, seafood, and veggies with housemade artisanal sea salt blends—that you get to select. You also get to choose from an inspired menu of "craft rim" libations, like local favorites the Gin 'N' Jam (gin, lemon, and razberry jam) and the Indian Summer (bourbon, sage, and apricot).
Pitmasters recruited from Santa Maria man the slow live-fire grills, cooking prime cuts like their bold-and-robust bone-in ribeye steak, traditional tri-tip, and albacore steaks over red oak wood coals. The process bears a seared-in smoke flavor that you won't find anywhere else around town, and that's enjoyed just like the feasts put on by 19th century Central California ranchers for vaqueros. Meat plates even come with ranch-style pinquitos, a bean native to the region.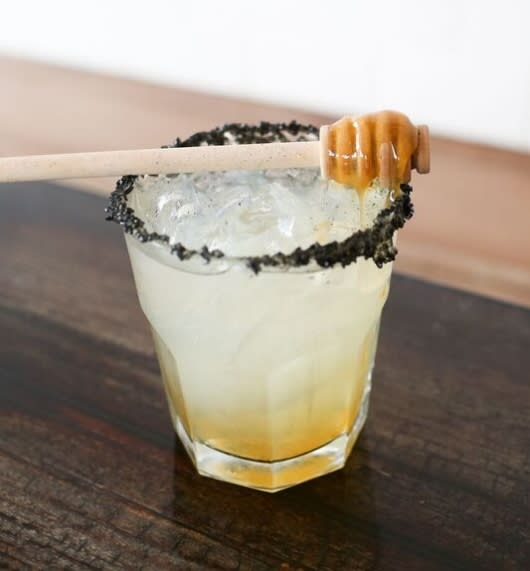 "Our pitmasters," says Whitney, "can make tri tips and steaks that are so tender and flavorful, they'll melt in your mouth." Not to mention Chef Alexander Dale, who conceived the nostalgic menu.
Said fare arrives on handsome slabs of wood, and as the hand-painted message on the wall advises, you can have your pudding if you eat your meat. At dinnertime, warm up with a bowl of SeaSalt Chowder (with smoked albacore, lobster, and corn), then nibble on a heaping plate of Tri Tip Nachos (with manchego cheese sauce, cowboy caviar, and Santa Maria beans). Move on to seasonal plates from the farm, like the Roots & Shrooms (with black volcanic sea salt) and Grilled Castroville Artichoke (with Santa Maria salt and brown butter). Your fingers will be dripping with butter and dusted in salt, and ready them for the Surf & Surf, a succulent lobster tail accompanied by jumbo prawns. Sprinkle your salts of choice using tiny ceramic spoons, squeeze that charred lemon, and surrender yourself to your raptured palette.
Here's the list of all eight finishing salts, just because they're too delicious not to detail: Alae Volcanic Red Salt, Sun Dried Tomato Salt, Maldon Smoked SeaSalt, Meyer Lemon & Thyme Salt, Chipotle Lime Salt, Himalayan Pink Salt, Black Diamond Volcanic Salt, and their Signature Santa Maria Salt.
If you've saved room, Omar's OG Pudding and the Central Coast Strawberry Shortcake perfectly sweeten up the evening, an ideal time to sit around the outdoor fire pit.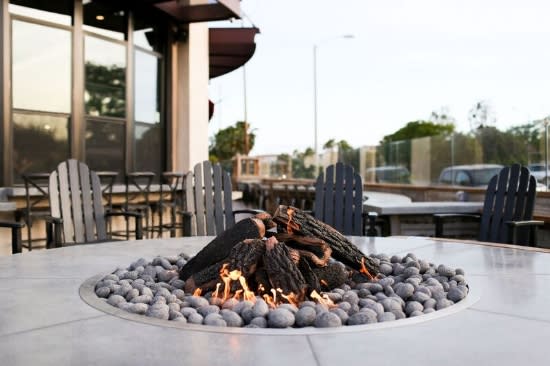 When you come for the lumberjack-style weekend breakfast (flannel optional), you'll be greeted with a sweet and savory lineup of hearty starters, including Ribeye and Eggs; Linguisa, Biscuits & Eggs; Oatmeal Pancakes (with hazelnut butter); and a Rum Salted Caramel Cinnamon Roll. Locals suggest you wash your first meal of the day down with their Bloody Mary, topped with a thick slice of bacon and a cube of cheddar cheese.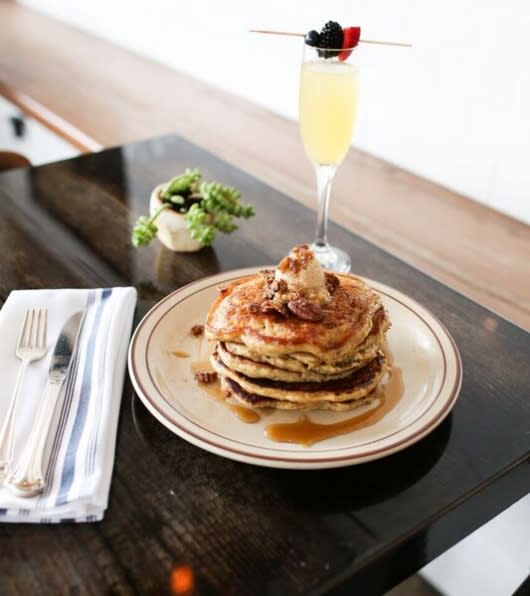 Pushing plates aside, Whitney's interior design seats you in the butcher's cozy modern farmhouse, surrounded by stylized murals of cuts of meats, mismatched earthenware plates, inviting booths, and chairs wrapped in vintage french burlap sacks.
"SeaSalt is a taste of California's Central Coast blended with a uniquely Huntington Beach experience," says Whitney.
As the walls and crew shirts promise (to the tune of Dr. Dre), SeaSalt is here to "smoke meat every day."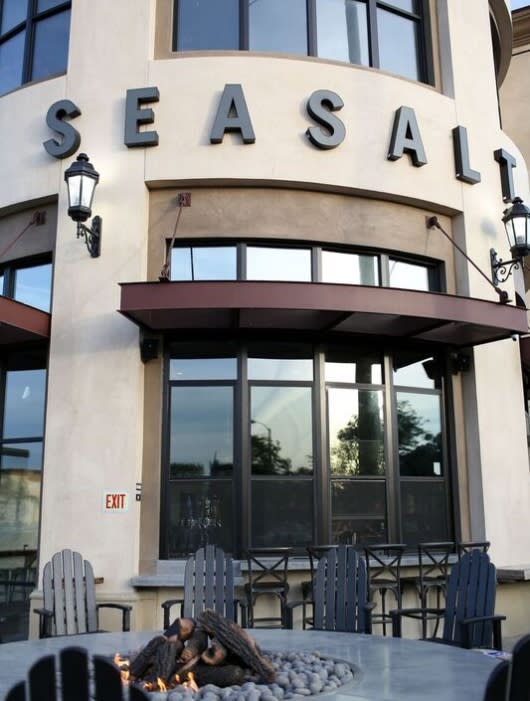 21214 Beach Boulevard, Huntington Beach, CA 92648 - 714-840-5545. Tuesday-Sunday, 5-11 p.m.; Saturday & Sunday, 8 a.m.-2 p.m.; closed Monday.