In a culinary haven filled with some of the trendiest places to eat and drink in Orange County—Burnt Crumbs, Hans' Homemade Ice Cream, Pie-Not, Popbar, Portola Coffee Lab, to name a few—it's hard to stand out. But when the salty beach breezes make your mouth water for a bite of fresh, flavorful fish, Lot 579's Bear Flag Fish Co has the dish (and a view, to boot).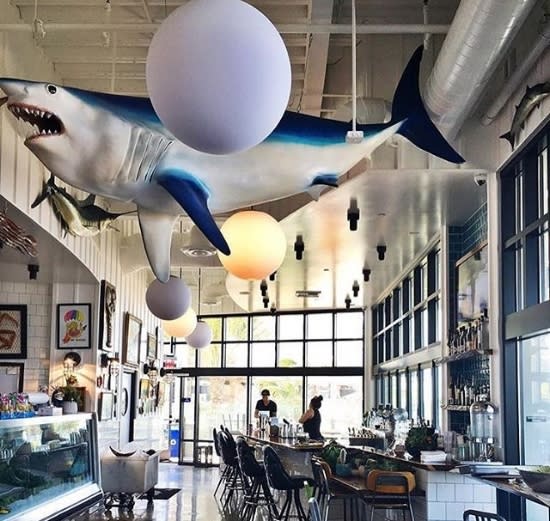 Joining Pacific City's food hall offerings when it opened in June 2016, Bear Flag Fish Co. is known for its minimalist approach to seafood. The indoor-outdoor space is tucked away inside Lot 579, but has a prime location overlooking the ocean. Bear Flag's new HB digs are luxuriously expansive: Just through the entrance is a small sushi bar; further back is yet another sizeable full bar serving beer, wine and cocktails. A seafood counter/market to the right of the cashier showcases catches of the day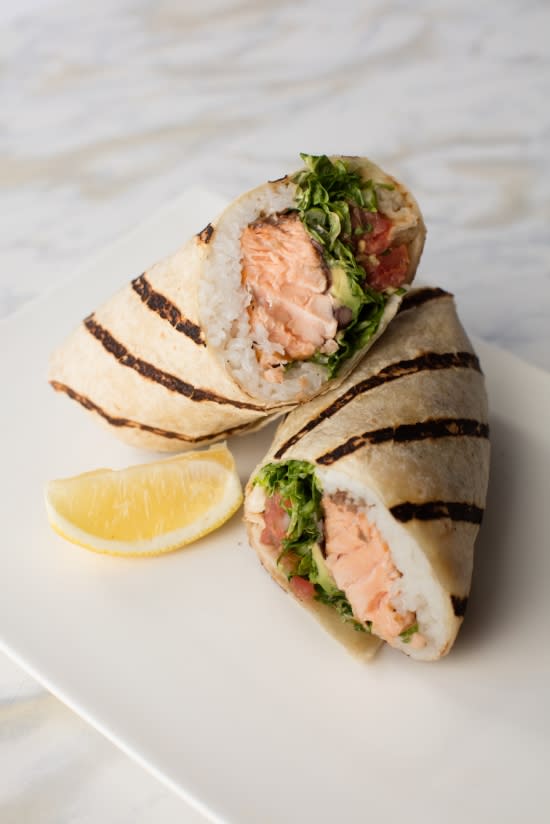 The fare at Bear Flag Fish Co. is quintessential California—fitting, as it takes its name from our state flag. There's no table service here, so when you're ready to order step up to the cashier. You can't go wrong with the clam chowder, a delightfully creamy cup of thick soup with a generous portion of clams and just the right amount of potatoes. Entrees show off the chef's skill with grilled fish—try the eponymous burrito or tacos, which feature panko-crusted white fish with pico de gallo and Tommy sauce, a signature blend that brings to mind flavors of Tapatio with a bit of citrus zest. The tacos are piled high with shredded cabbage, while burritos are artfully rolled in a lightly grilled tortilla with rice, black beans, lettuce and avocado.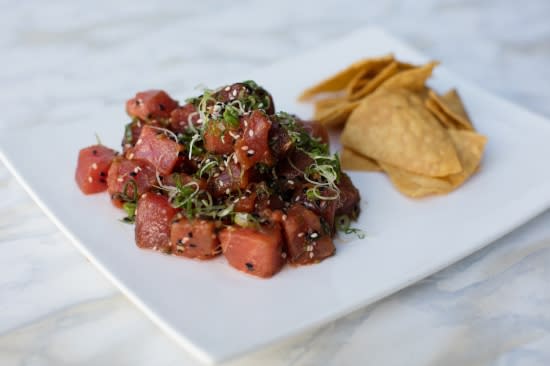 Those who crave the natural flavors of the ocean can opt for the sashimi plate or an item Bear Flag is often touted for: poke. Order a cup of the Hawaiian-style raw salad, which is served cubed and dressed with soy sauce, sesame seeds and chopped green onion. Ahi and salmon poke can be ordered by weight, and both are melt-in-your-mouth fresh. For a heartier meal, try it in bowl form with rice, avocado and a touch of wasabi. If you can bear to share with friends, get an order for the table and enjoy by scooping a few pieces onto a crispy tortilla chip for a satisfying crunch. A small chalkboard behind the sushi bar also features a few daily specials, such as chirashi bowls, yellowtail collar and other sushi/sashimi options.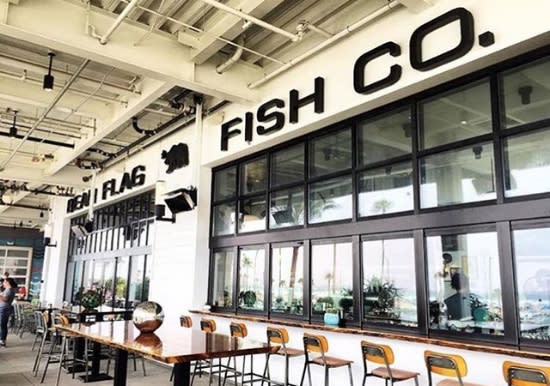 Once you've placed an order, make a beeline for the outdoor seating area. Dozens of prime tables along the ocean-view balcony add beachy ambience to a stellar seafood dining experience—one that every visitor to Surf City should enjoy at least once.
Insider tip: You can also try Bear Flag's delightful eats if you're grabbing a drink at The Bungalow at Pacific City. Recently, the restaurant also started a Taco Tuesday Bar on the bar/lounge's outside patio.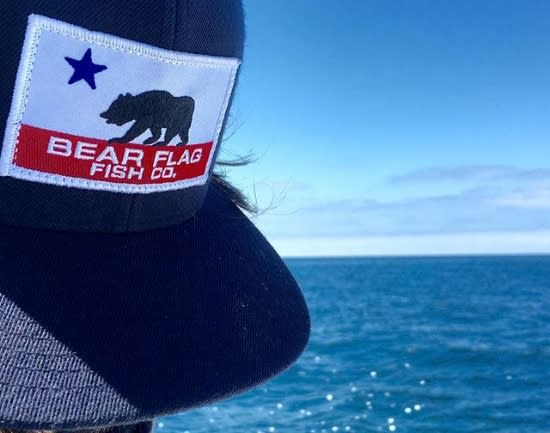 Bear Flag Fish Co. at Pacific City's Lot 579:
Open Sunday through Monday 11 a.m. to 8 p.m.; Tuesday through Saturday 11 a.m. to 9 p.m.
21058 Pacific Coast Hwy #124
Huntington Beach, CA, 92648
714-374-0558