Photo by @rjwinston
Summer is finally here! The sun is shining, the water is warming up, and Huntington Beach is welcoming a parade of beach-goers. Explore five ways to beat the heat and get your summer off to an energetic start! From early morning outings, to playing in the surf, here are some ideas that are bound to get you in the mood for summertime fun!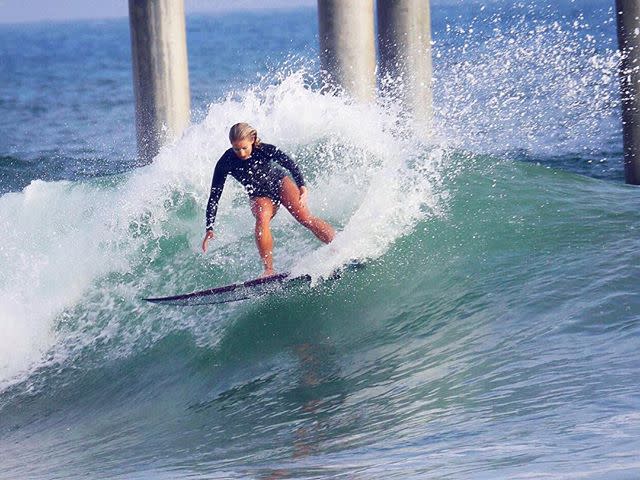 Photo by @brookedag
Swim, Surf and Just Get Wet!
What better way to beat the heat than to spend time in the water? Whether swimming, surfing, or just hanging out at the beach—our coastal breezes just create a cool-down vibe. And with 8.5 miles of spacious beaches and gourmet restaurants on the sand, this is the place to be! 
Bring your board, rent a board, or take a lesson from one of the many trusted surf schools like HB Surf School or Toes on the Nose, where sessions are tailored to every skill level.
Each of HB's five distinct beaches beckons a different level of surfer, from the newbie experiencing the rush of a first paddle-out in calm glistening waters to the seasoned shredder whirling past the pier.
And speaking of surfing, the Vans US Open of Surfing is the world's largest surf competition and lifestyle festival. Each summer, over half a million people cruise the sand on the south side of the Huntington Beach Pier for nine free, fun-filled days (July 29 - August 6). Guests watch as the best surfers in the world compete for one of the largest prize purses in the industry at this annual World Surf League qualifier. And in addition to surfing, the event includes world-class skateboarding and BMX competitions, movie premieres, retail and art exhibitions, and product demos and samples from everyone's favorite action sport industry brands, including the title sponsor, Vans.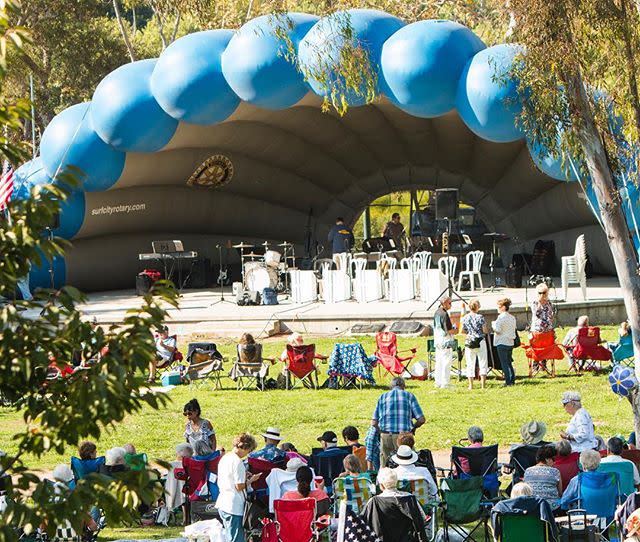 Photo by @orange_county_outdoors
Summer Concerts In The Park
Bring your family, friends, chairs, blankets and picnic dinner and enjoy Sunday evening HB Concert Band performances all summer long!  From June 25 - Sept. 3, The Huntington Beach Concert Band Summer Series will be the place to be on Sundays at 5:00 p.m.  The event is free and takes place in the natural amphitheater area in the Huntington Central Park just behind the Huntington Beach Central Library. From Dixieland, to jazz, salsa and show tunes—there is something for everyone.




Photo by @hbcommunityservices
54th Annual Huck Finn Fishing Derby
The 54th Annual Huck Finn Fishing Derby will be held on Aug. 12.  Children ages 4 through 15 are invited to experience the fun of recreational fishing off the Huntington Beach Pier! Prizes will be given to the largest fish caught in each division and the best-dressed Huck Finn and Becky Thatcher! This is a free event hosted by The Community Services Department and Let's Go Fishing. Check-in will begin at 8:00 a.m. and the fishing derby will occur from 9:15 a.m. - 12:00 p.m. Bait will be provided to participants as well as a limited amount of loaner rods offered by CA Fish and Wildlife. Over the years, all types of saltwater fish have been caught, including perch, croakers, sea bass, lizard fish, topsmelt, and sardines! For additional information, please contact Molly Uemura at (714) 960-8870.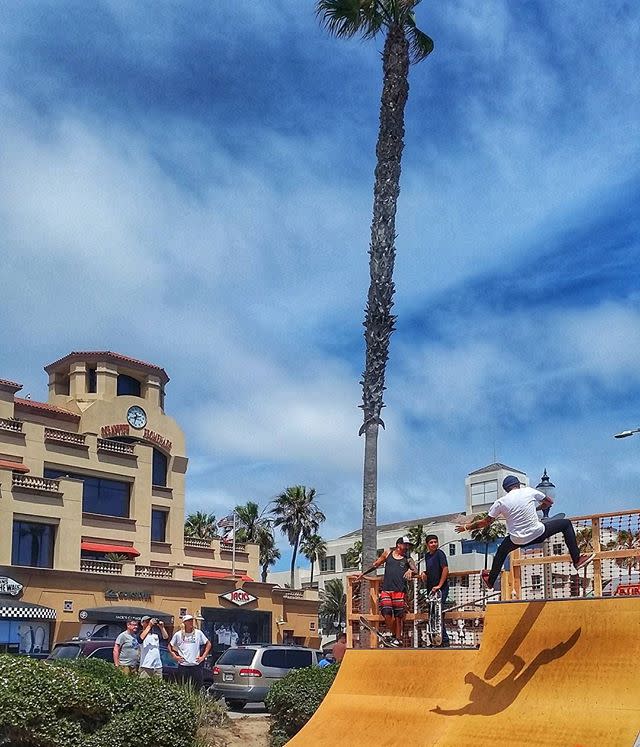 Photo by @gonecoastalhb
Skate Board Extravaganza
Join the fun at the Sports Complex on Saturday, Aug. 19 from 10:00 a.m. - 2:00 p.m. for the 1st Annual Surf City Street Skate! The event will be fun for the whole family, and will include novice and intermediate/advanced Open Skate areas, novice and intermediate/advanced S.K.A.T.E Tournaments, a bounce house, and more! Prizes will be awarded to the first place winners of each S.K.A.T.E Tournament division. There is a $5 registration fee to participate in an Open Skate session and/or the S.K.A.T.E Tournament.
Please note: Skaters must register in advance. Go to www.HBsands.org or visit the City Gym & Pool and Murdy Community Center.  Skaters are advised to show up 15 minutes before their Open Skate session and/or S.K.A.T.E Tournament time. Skaters must bring their own skateboard, helmet, knee and elbow pads. Space is limited, so please register in advance. A waiver must be signed by a parent prior to the event.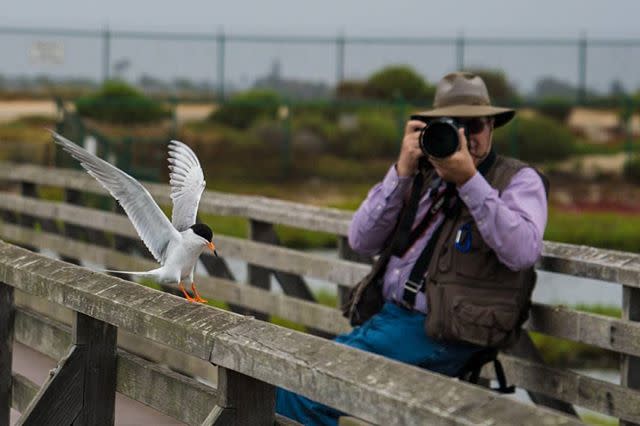 Photo by @shooting_america
Explore The Bolsa Chica Conservancy
Those who get up early on a Saturday morning will be rewarded with a wonderful back-to-nature experience before the summer sun is too hot!
On the first Saturday of each month from 9:00 to 10:30 a.m., docents gather at the south lot of the Bolsa Chica Ecological Reserve, across the street from the main entrance to Bolsa Chica State Beach. Docents are stationed on or near the footbridge, a truly magnificent entrance to the restored Bolsa Chica Wetlands. Tours begin every 15 minutes and five areas of interest are included in the presentation: history, birds, endangered species, ecology and restoration. This free tour is on a first come, first served basis and is a special opportunity for vacationers, students, small groups, and local citizens to visit our valuable resource.
Also, on the last Saturday of each month, guests can meet at the Bolsa Chica Ecological Reserve at 9:00 a.m. for a free, two-hour Bird Talk and Nature Walk. Bolsa Chica is home to over 200 species of birds. The walk departs from the south parking lot of the Ecological Reserve and is across the street from the State Beach entrance. To RSVP please email them at: info@amigosdebolsachica.org or call (714) 840-1575.