Photo by 5th & PCH
Across from the beach and one block north of Main Street in downtown Huntington Beach, 5th & PCH includes a bevy of retailers, eateries and the newly-remodeled Kimpton Shorebreak Hotel. This area of Fifth Street adjacent to Pacific Coast Highway, formerly known as The Strand, is a bit more "chill" than the center of Downtown making it an awesome complement to the bustle of Main Street.
The rebranding of the name not only offers clarity to its location, but it's also a perfect reason to introduce visitors and locals to what's new on 5th & PCH and what's tried and true.
SHOPPING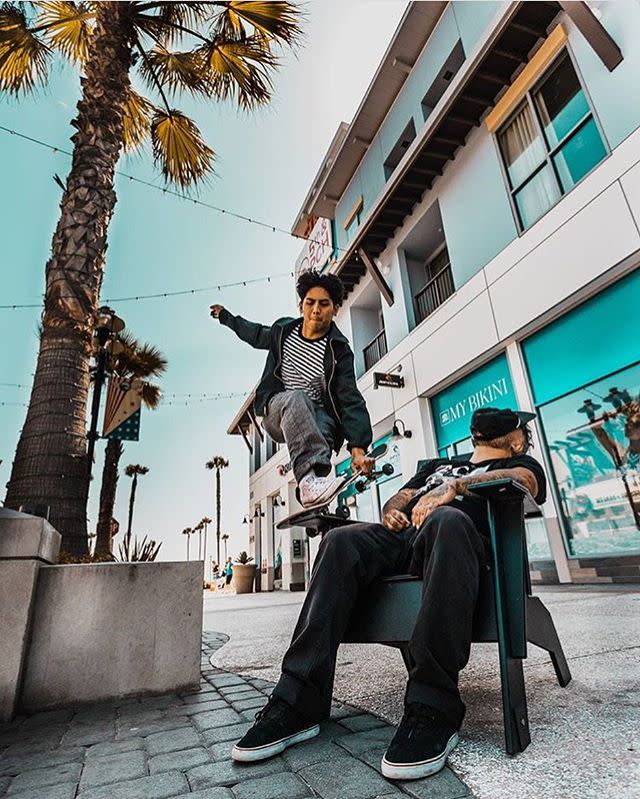 Photo by @vdao
ACTIVE RIDE SHOP

A top action sports retailer featuring premiere brands of skateboards, snowboards, surf and fashion.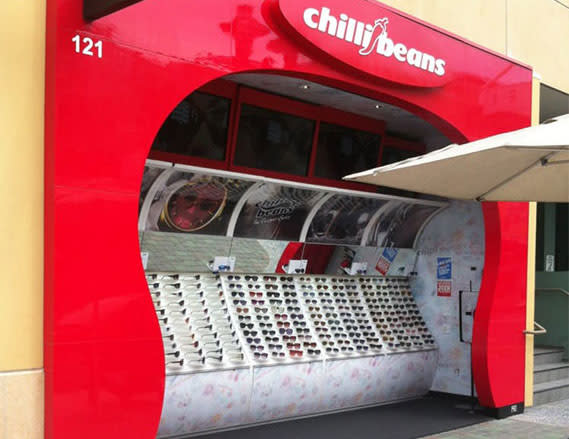 Photo by 5th & PCH
CHILLI BEANS
Stocked with fun and exciting eyewear and accessories, Chilli Beans sells exclusively through its own shops. This fast fashion brand releases 10 models of sunglasses, watches and products each week by their own designers as well as designer collaborations.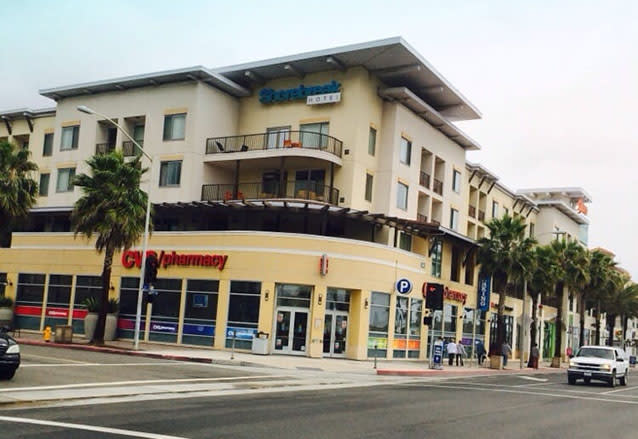 Photo by 5th & PCH
Over-the-counter drugs, health care products, beach toys, magazines, snacks, cold drinks and overnight photo developing are just some of the products at CVS, which has everything you need to enjoy the beach.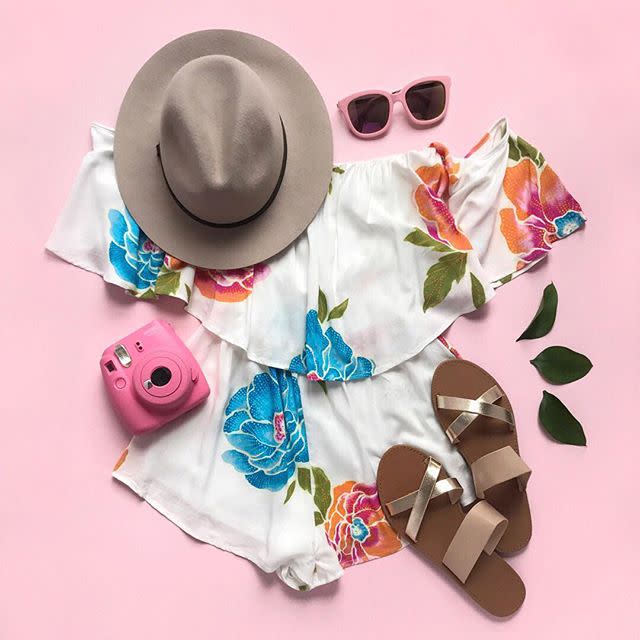 Photo by @hungryhipsters
FOREVER 21
At Forever 21, style isn't dictated, it's inspired. Forever 21 is a leading fashion retailer of the season's hottest styles at low prices.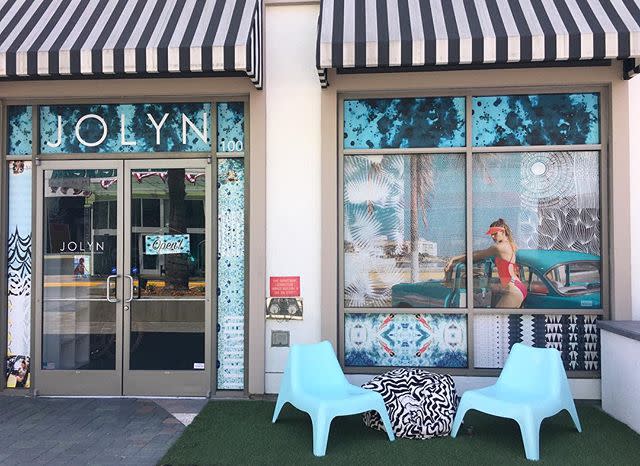 Photo by @jolynhq
Jolyn features athletic/fashion-oriented performance swim apparel with a focus on function and fun. All items are made in the USA.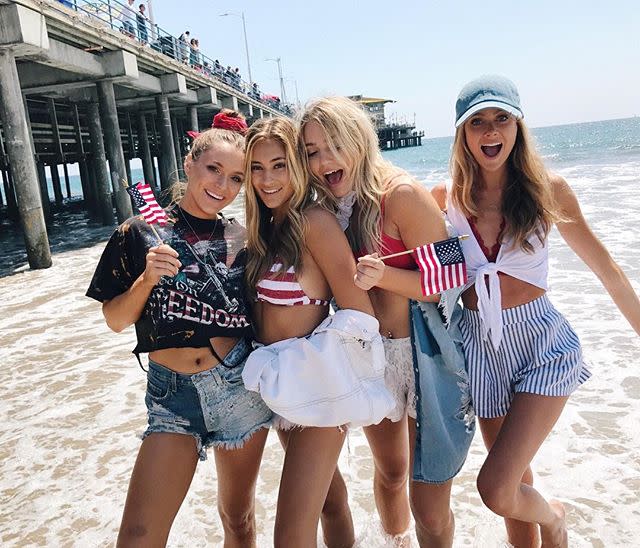 Photo by @lfstores
NEW! LF Outlet opened its doors at 5th & PCH in March 2017 with its trendy, edgy and moderately-priced fashions. Their slogan is "Be unique. Be yourself." If you are a fashionista who is looking for the upcoming trends, stop in to find innovative style treasures.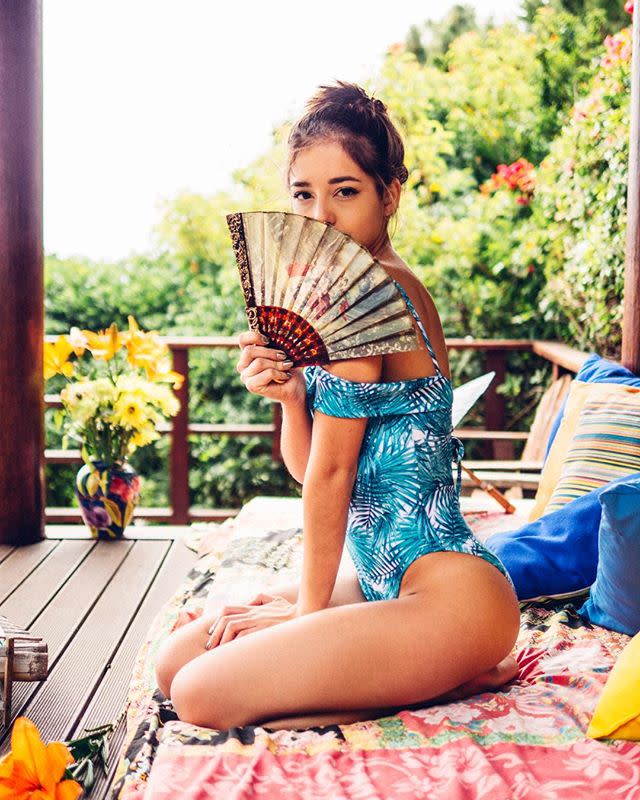 Photo by @merrilees_swimwear
Importing fabrics from Italy and other exotic places, Merrillee's is a mecca for the designing, manufacturing and selling of swimwear and women's apparel. It's a great shop to find beautiful resort wear as well as swimwear.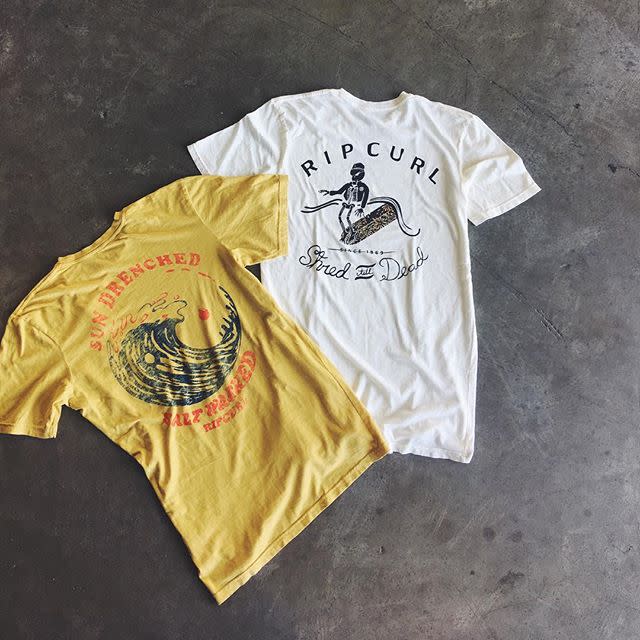 Photo by @ripcurl_hb
Rip Curl is a company that's all about the "Crew on The Search" which encompasses the idea of adventure, seeking and surfing good waves. Everything Rip Curl carries is connected to The Search, made by surfers for surfers and pro team tested with the best elements of function and design.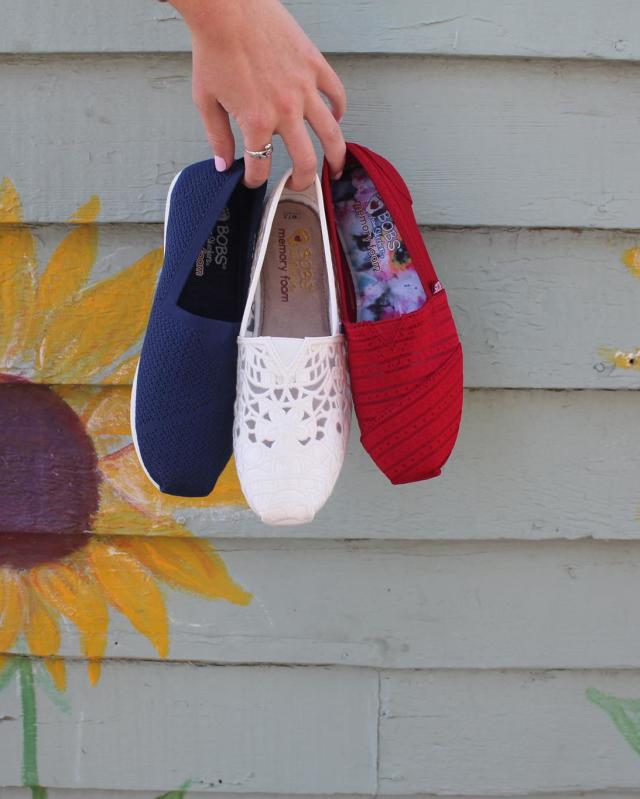 Photo from Skechers
SKECHERS
Skechers is an award-winning global leader in the high performance and lifestyle footwear industry. Skechers USA, Inc. designs, develops and markets more than 3,000 styles for men, women and children. The company also offers a diverse, high-quality branded line of apparel, bags, eyewear and more.
 
DINING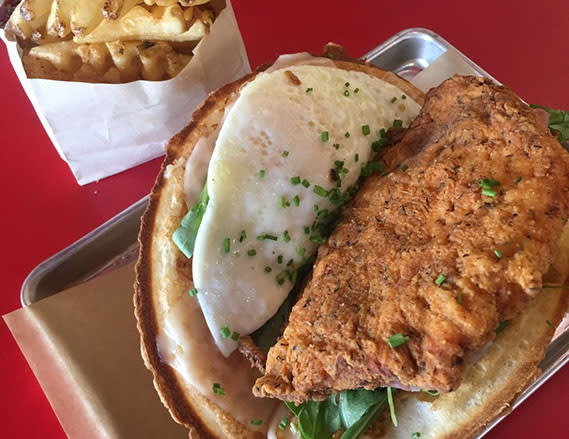 Photo by 5th & PCH
BRUXIE
What a concept! Fried chicken sandwiched in a fresh-baked waffle. Bruxie serves up gourmet waffle sandwiches, fries and desserts. Plus, the frozen custard is yummy.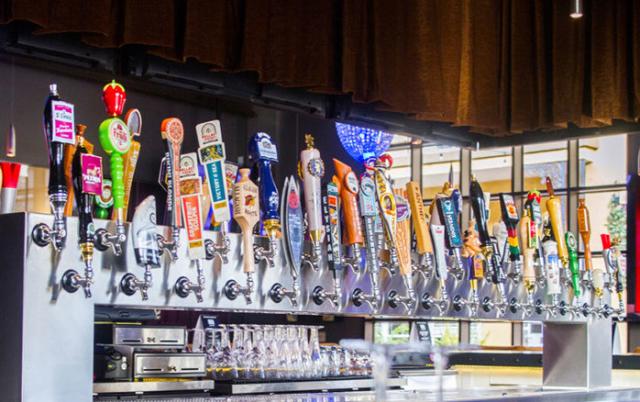 Photo by 5th & PCH
New! Scheduled to open in October 2017, HQ Gastropub will offer a wide variety of food from traditional American to eclectic international fare. You can also choose from an assortment of specialty cocktails, wines and craft beers. A "gastropub" is defined as a pub, bar or tavern that also offers meals of high quality – the basis for the restaurant's name. Immerse yourself in the Prohibition-era decor with state-of-the-art audio/video technology.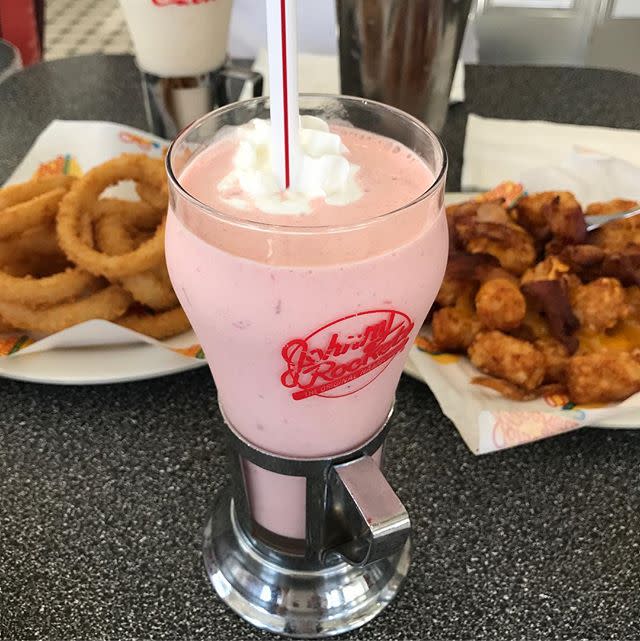 Photo by @profoxford
JOHNNY ROCKETS
Johnny Rockets is an eatery known for friendly service and casual dining. Order from a palate-pleasing menu that includes fresh 100% beef cooked-to-order hamburgers, Veggie Boca® burgers, chicken sandwiches, crispy fries and rich, thick hand-spun shakes and malts.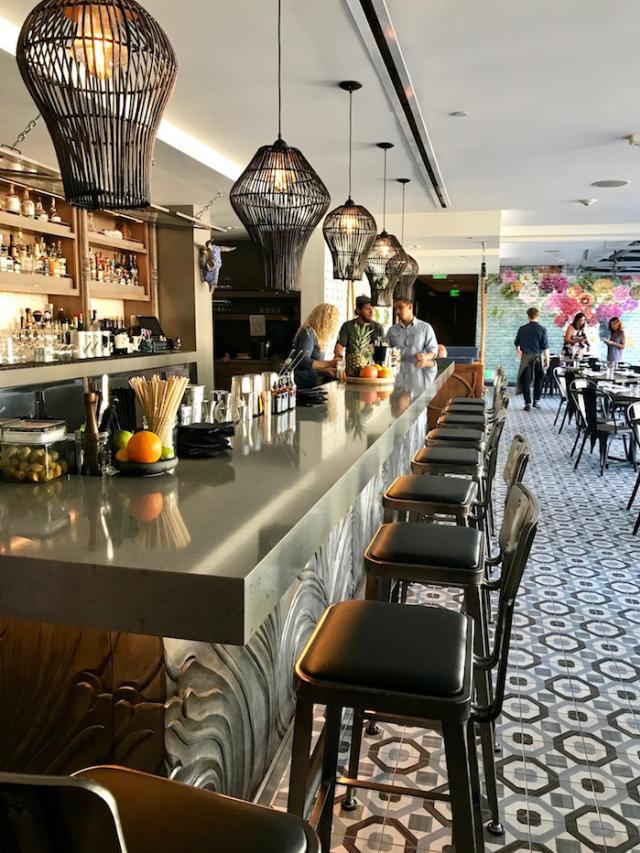 NEW! As part of their remodeling effort, the Kimpton Shorebreak Hotel has replaced the Zimzala restaurant with Pacific Hideaway. Described as an "elevated surf shack," Pacific Hideaway features island and American cuisine fused with Asian and Latin touches. The bar offers twists on classic alcoholic beverages, regional craft brews and coastal wines. Try the "Captain Barbosa," a hickory-smoked rum old fashioned with savory notes of ancho chili and a hint of cinnamon syrup.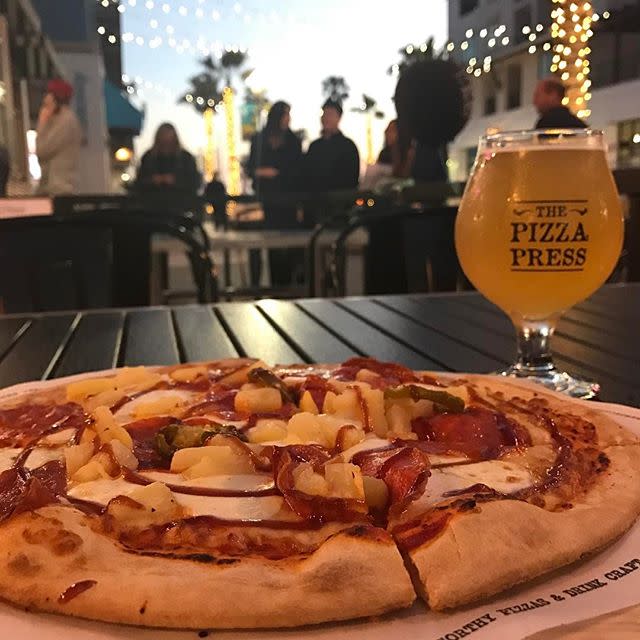 Photo by @melissasoto
THE PIZZA PRESS
NEW! Opened in April 2017, The Pizza Press is a newsworthy experience that delivers delicious create-your-own pizza from fresh and nutritious ingredients prepared in front of you. The unique pizza shop will charm you with its early 1900s decor, complete with vintage newspapers and photos. In addition to "Publish Your Own Pizza," eight delicious pizzas inspired by newspapers from around the country, including "The Times," "The Tribune" (their most popular published pizza) and "The Chronicle," are excellent choices.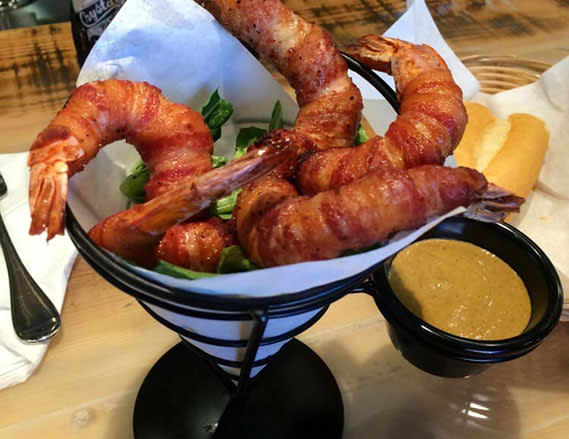 Photo by 5th & PCH
With an impressive resume as chef for The Oyster Bar in Las Vegas and 30 years in the restaurant business, Chef Michael Ritter and his business partner Monique Nguyen opened Ritter's Steam Kettle Cooking in Huntington Beach. The food, mostly Cajun creole style with some regional flare, is cooked for you to see and savor in individual steam kettles. At the 2017 Taste of Huntington Beach, the restaurant won 2nd place for its clam chowder in the Best of the Best category and 2nd place for its chicken and sausage pan roast in the Entrée category.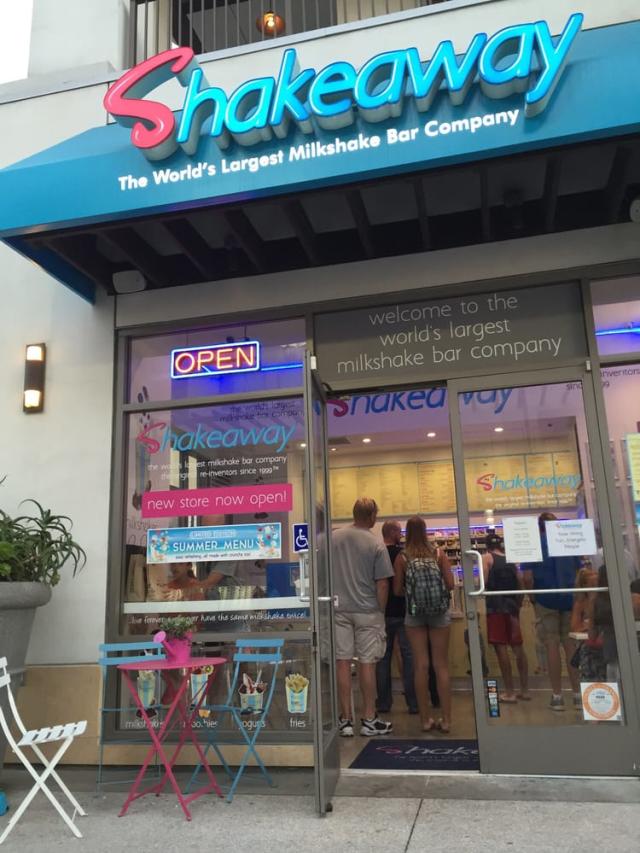 Photo by Annchelle R.
The company's motto is "Live forever and never have the same milkshake twice!" With claims of being the world's largest milkshake bar company, Shakeaway has developed a menu of endless possibilities containing more than 180 individual ingredients. Guests can customize their order to create unique and refreshing ice cream and fat-free frozen yogurt milkshakes and smoothies.  
 
HOTEL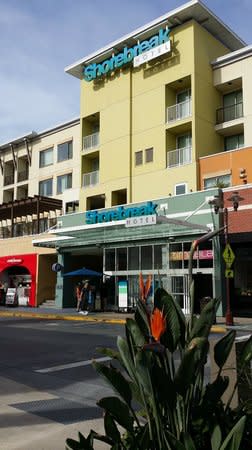 Photo from TripAdvisor
NEWLY REMODELED!
Fifth Street and PCH is anchored by the Kimpton Shorebreak Hotel, a lifestyle boutique hotel characterized by a fusion of urban sophistication and beach ambiance. The Shorebreak recently underwent a $3 million renovation. Guests will discover rejuvenated, sophisticated rooms (many with ocean views), new furnishings in common areas and an updated fitness center—complete with a 40-foot wide rock climbing wall. The Shorebreak has a "surf ambassador" on staff who can arrange bicycles, kite flying, surf camp and other beach activities.
 
EVENTS
NEW! Soon concerts will be held on the second and fourth Tuesday of each month with do-it-yourself activities and demonstrations on the fourth Tuesday. The events will coincide with Surf City Nights, a street fair held downtown every Tuesday. Log on to http://5thandpch.com for up-to-date event information.
 
PARKING
In addition to street parking, convenient covered parking is available while you shop and dine at 5th & PCH. The lot is accessible off 6th Street near CVS Pharmacy. Hourly and daily rates apply.