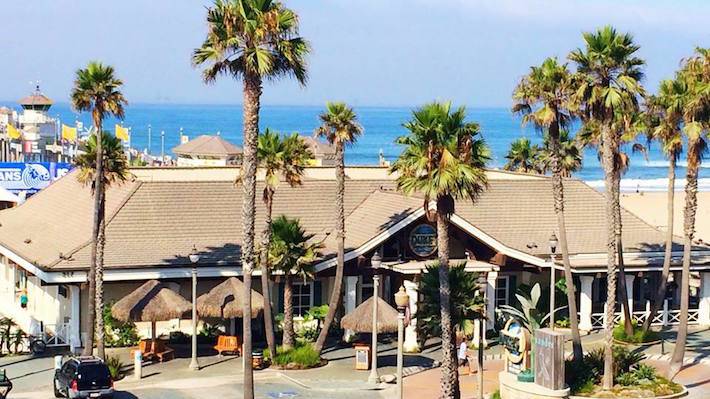 Roughly 200 new employees crowd the dining room of Duke's Huntington Beach on September 2, 1998, for the restaurant's first staff meeting. The Huntington Beach Pier and Pacific Ocean are visible through the windows as General Manager Brett Barnes and T S Restaurants CEO Bill Parsons address the team. All eyes become fixated on a bodysurfer riding a wave, a man whose stance exactly matches that of an earlier photograph of Duke Kahanamoku—the 38-year-old restaurant chain's legendary namesake. No one ever saw the man again, but the entire starting staff saw him that day, an event Barnes says assured them they'd chosen the right spot for their second Southern California location.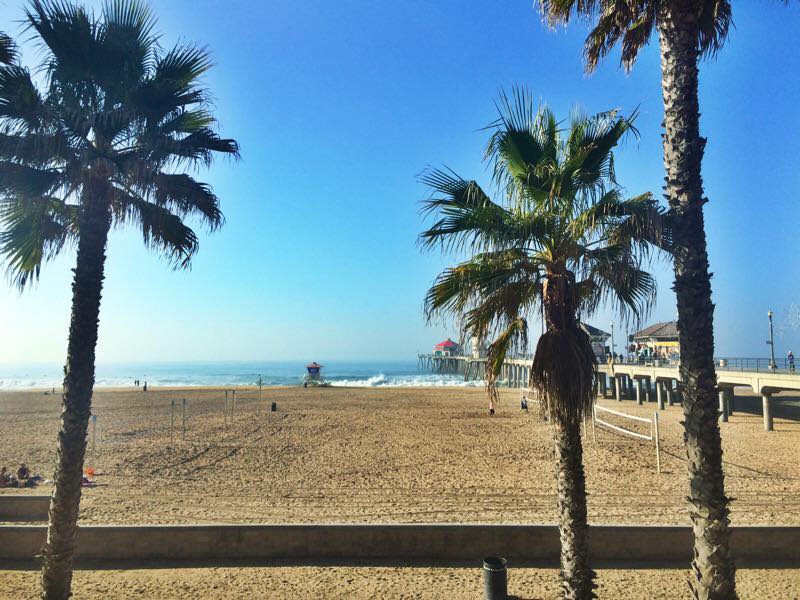 Today, Duke's HB stills boasts the best ocean view in town, and locals and tourists alike flock there for fresh fish, authentic mai tais, and a warm slice of aloha on the mainland. Surfing memorabilia, rich koa wood, and aloha shirts adorn the Hawaiian beach house, where staffers want nothing more than to transport guests to the islands. Daily specials like Aloha Hour are featured at the adjoining Barefoot Bar, where it's first come, first served, first buzzed.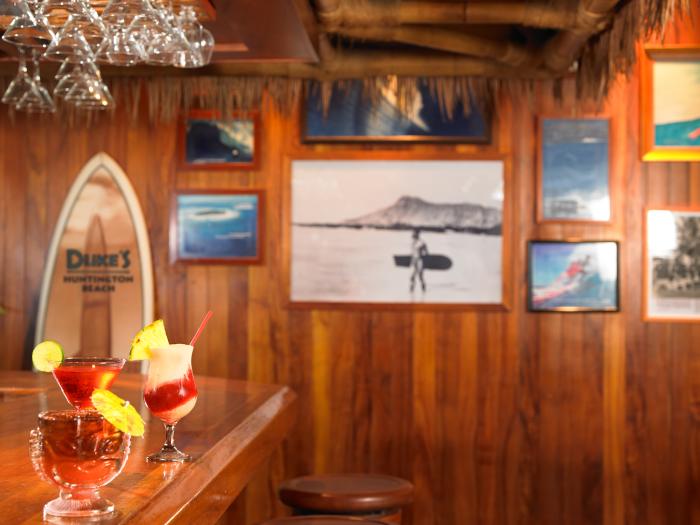 What sets Duke's apart from other downtown eateries, aside from the oceanfront locale, are its ever-changing menus and stellar service. Best known for its fish plates, Duke's bids to sustainable fish vendors daily, granting the kitchen freedom to serve the freshest ocean fare at the best prices. Deliveries come by way of Hawaii, Fiji, and Mexico, and are paired with five sweet and savory preparations. Think parmesan and herb crusted salmon, seven spice ono with bok choy Asian slaw, and banana leaf steamed island fish and shrimp. At the Barefoot Bar, the abridged menu offers some of the same plates, with the fish tacos and nachos coming highly recommended. Whether it's beer-battered, grilled Cajun, or blackened, there's a taco for everyone. And don't forget the famous Hula Pie, presented as macadamia nut ice cream atop an Oreo cookie crust, topped with whipped cream, more macadamia nuts, and hot fudge.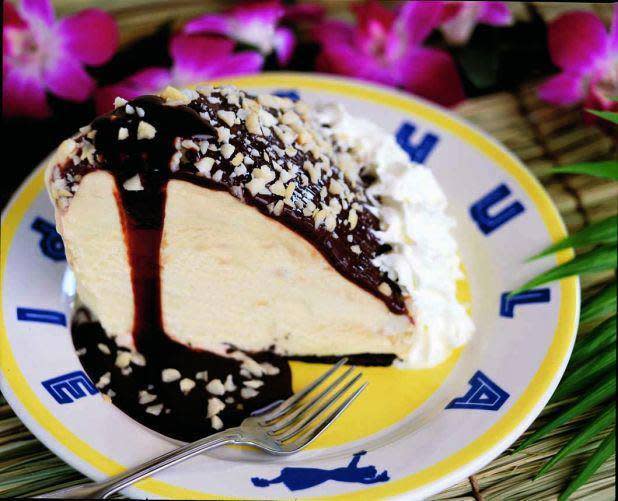 While Duke's is indeed a chain, "We don't even use the corporate word in our vernacular," says Barnes, who spent most of his life in Hawaii before moving to Huntington Beach to open the restaurant. There are five Duke's in existence, the first popping up at Kalapaki Beach in Kauai, followed by Waikiki on Oahu, Malibu, Huntington Beach, and the newest of the bunch, Ka'anapali, Maui. Hawaii- and California-based T S Restaurants also owns six other eateries in Hawaii and on the mainland, including Sandy's, which sits directly underneath Duke's along the bustling beach path.
Duke's has a grand responsibility to honor the "Ambassador of Hawaii" from which it borrows its name, carrying a rich history of Olympian sportsmanship and aloha.
Here are 15 things to know about Duke's.
1) Kahanamoku, a full-blooded Hawaiian, is considered the "Father of Modern Surfing." He surfed his first wave in HB in 1925. That same year on June 14, he witnessed a 40-foot fishing vessel capsize off the shore of Corona del Mar. He paddled out on his surfboard and rescued eight people in an act of heroism that garnered national headlines.
2) An expert swimmer, Kahanamoku won his first gold medal and broke the world record for the 100-meter freestyle at the 1912 Olympics. He went on to win five Olympic swimming medals and became one of the first American athletes to challenge the color barrier.
3) The annual OceanFest in Waikiki culminates on Kahanamoku's birthday, August 24.
4) A portion of the proceeds from all five Duke's benefit the Outrigger Duke Kahanamoku Foundation (ODKF) to help keep Kahanamoku's legacy alive.
5) Duke's Waikiki is built on the original Outrigger Canoe Club site, where Duke worked as a beach boy, teaching tourists how to surf and performing canoe rides. It's considered sacred ground, and the club is now located down the street.
6) From the 1920s through the late 1960s, Kahanamoku dabbled in Hollywood as a supporting actor, typically playing a native chief or Hawaiian king.
7) A red light at Pacific Coast Highway and Main Street is apparently to thank for Duke's HB. As T S Restaurants Co-Founder Rob Thibaut and Vice President Dickie Moon cruised up PCH after a meeting in SoCal in the late 90s, they came to a stop at the popular intersection, resting their eyes upon the shuttered Maxwell's and undeniable potential of the space. They pulled a U-turn, drove to city hall, made a few contacts, then returned to Maui. Duke's HB opened in September 1998. If the light had been green, perhaps the acclaimed eatery would have never launched.
8) Barnes has maintained his perch since 1998 when the restaurant opened, and his experience includes working at almost every T S Restaurant.
9) In 2014, Barnes was crowned Business Person of the Year by the HB Chamber of Commerce, beating out more than 10K other businesses.
10) Executive Chef Francisco Garcia has been with Duke's HB since day one, joining the team as a pastry chef/line cook and working his way up to now lead the kitchen.
11) Duke's HB sends back an average of 30 percent of their fish because it doesn't meet their high standards.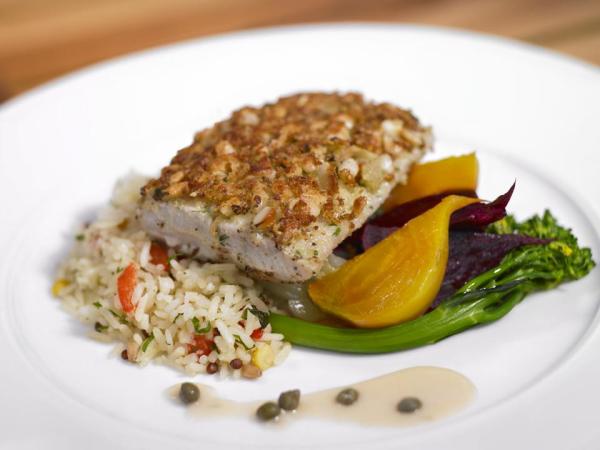 12) In 2012, Duke's HB was recognized by the Sustainable Business Council as Los Angeles' and Orange County's most sustainable restaurant.
13) Duke's HB is the last T S Restaurants location to use koa wood, which makes up the walls and bar, worth roughly $200K.
14) Mai tais at Duke's are legit and use the authentic POG juice: passionfruit, orange, and guava. Grab a seat at the Barefoot Bar on Aloha Friday for $4 mai tais.
15) Duke's La Jolla, the third SoCal location, is slated to open in summer 2015.