Do you love to bring your dog everywhere with you? Of course! Imagine a beach, the crash of the waves in your ears, the sun warming your skin and laid out, next to you, your beloved best friend. With fall here and winter around the corner, in Huntington Beach, it's a way life.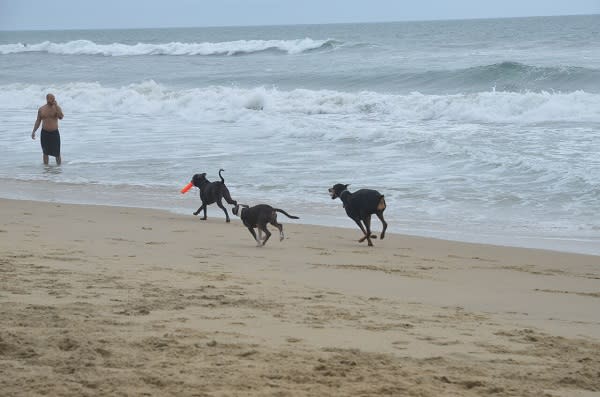 You and your dog will love Huntington Beach's pet-friendly community. Go shopping with your canine, play at the park, walk the hiking trails or head to the beach. Anytime is a good time to visit especially with our annual Surf Dog Competition, SoCal Corgi Nation Beach Days and Wiener Dog Nationals Daschund Races in addition to a variety of dog friendly concerts throughout the year. We have the best opportunity for pet lovers to give their furry friends a chance to make their own pawmarks in the area.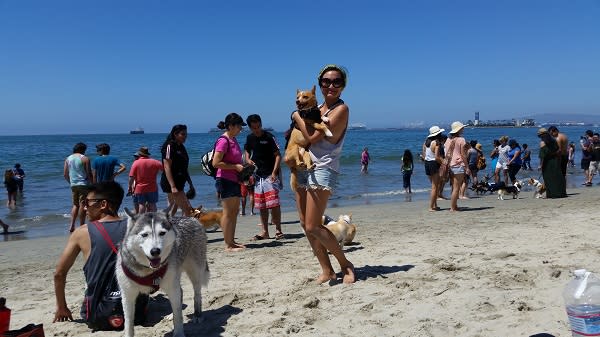 Sapphire Sandalo loves cities where dogs are welcomed everywhere. It's because of SoCal Corgi Beach Day she decided to adopt Zissou, part Corgi/Basenji.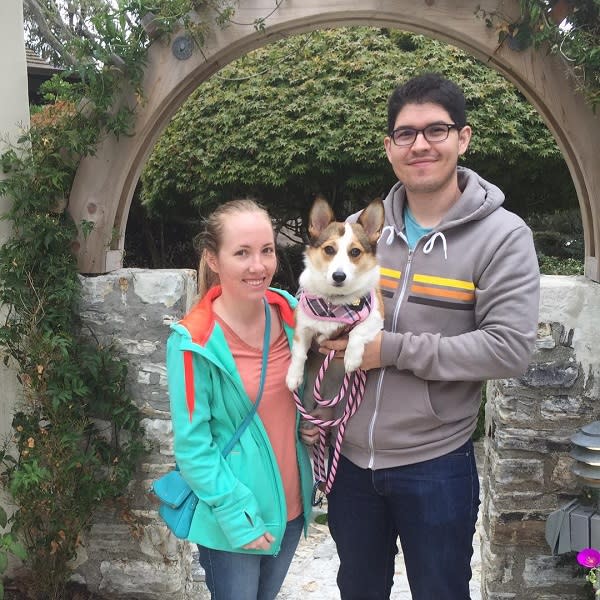 Also, we have a number of cafes and restaurants you can bring your dog without getting hassled. Vala and her family love to go to Bella Terra especially because they can bring her almost anywhere like Slater's 50/50 and Lazy Dog.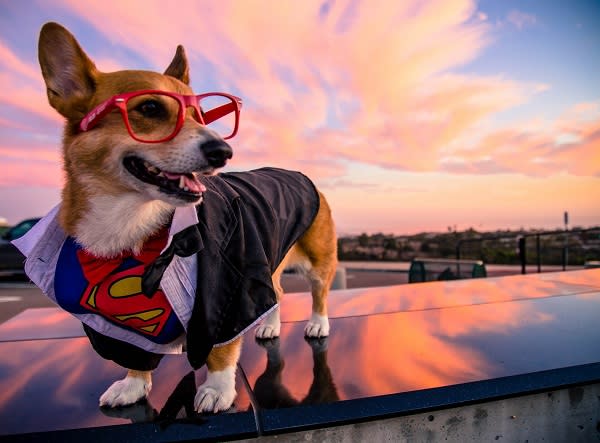 Sometimes a dog just needs a chance to bark, exercise and enjoy some fun cool-off time. Like Jojo and his family, they love everything about HB from Corgi Beach Day to Surf Dog City Events. They find the best park is the surf and the free roam of not having to be leashed since dog beach is clean and they always feel safe.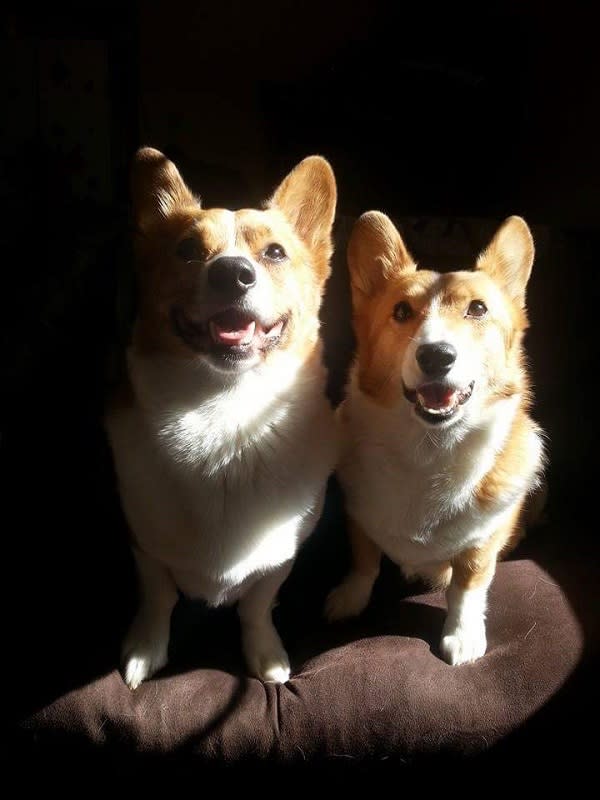 With lots of room to run in the open air and water to dive into, it's pure joy for your four-legged friend. Dana Rampi-Cruz, Queen's Best Stumpy Dog Rescue public relations coordinator and her corgis, Link and Luna love Dan and Lelly McLemore hosting SoCal Corgi Nation Beach Day. It's a fantastic, free event where attendees can participate in corgi limbo, a costume contest, kissing booth, meet famous corgis of Instagram and purchase corgi related merchandise. Dana looks forward to meeting great people excited about the breed and the opportunity to educate the public what they do at QBSDR. Dana says, "You can enjoy the beautiful scenery, the ocean breeze, meet other dog lovers, get your dog some exercise and socialization…all while being at a "dog park."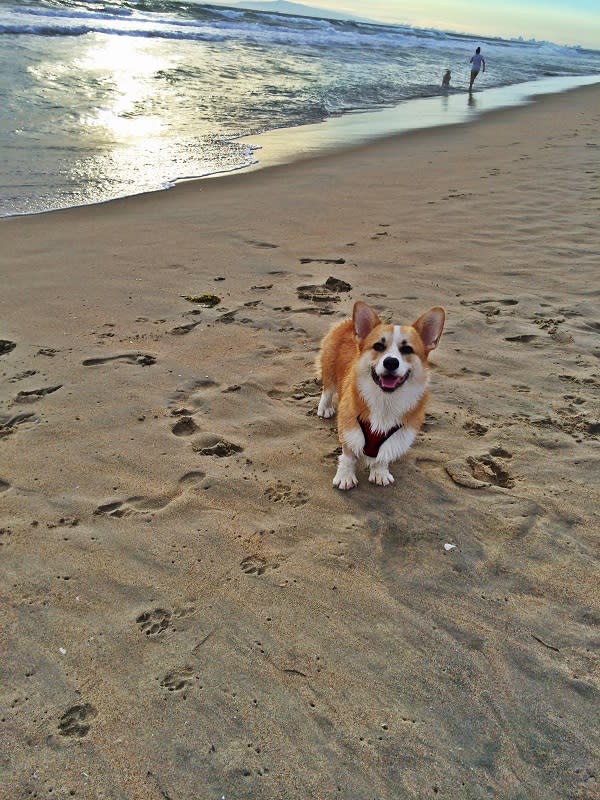 For Jenna and Sir Cinnamon Toast, Corgi Beach Day is a great time to be reunited with his brothers, half siblings and nephews. Jenna says, "Having HB as a dog friendly destination is a huge perk since we live 20 minutes away so it's easy getaway since we're beach lovers."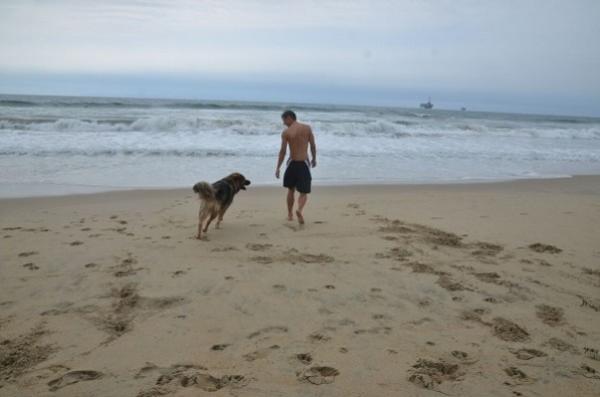 Sneakers loves to explore and sniff out fun new places, and in Huntington Beach, she can stroll on the beach to relaxing on a dog-friendly patio for lunch!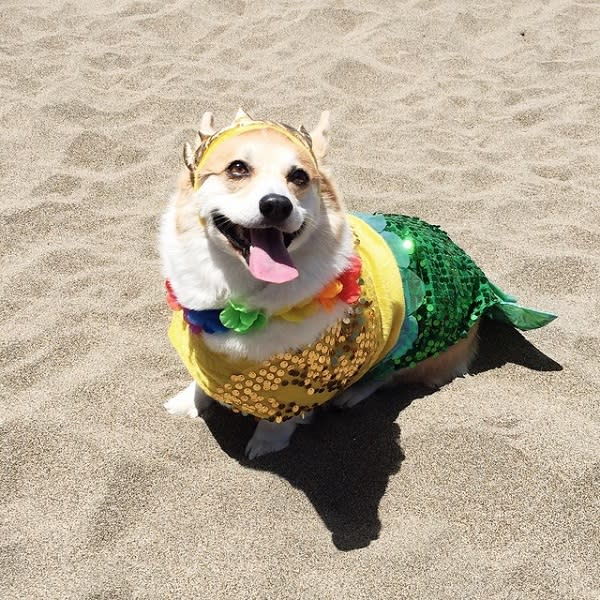 So if you love dogs as much as we do, Huntington Dog Beach is dog nirvana for you and family.