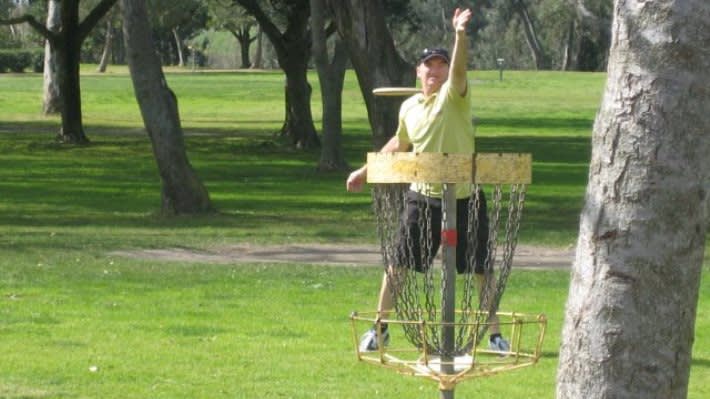 This twist on the regular 18 holes of golf is fun for all ages! Round up your Frisbees and head towards Huntington Central Park where you can find the only disc course in all of Orange County!
The Huntington Beach Disc Golf Course was built in 1977 as the second permanent Frisbee golf course in the world, after Oak Grove Park in Pasadena. Designed by "Steady" Ed Headrick, the father of disc golf and inventor of the modern Frisbee, the course covers 15 acres of land along the west side of Goldenwest Street in Huntington Beach.
Beginning on a hilltop, the course takes players through fields and near Lake Huntington in Central Park West. Attractive and challenging with several technical holes, plenty of trees, and lots of elevation changes. Get ready to walk up and down a few hills.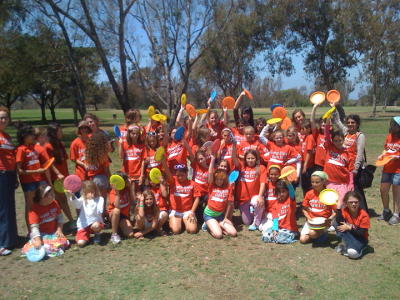 Already a pro disc golfer? Only played a few times? All levels are invited to join the Wednesday Amateur League which begins in the afternoon. Two-round tournaments are held the first Saturday of each month with the action kicking off at 10 am. Bring your driver and putter discs along, or buy a new set at the pro shop that also sells snacks.
"The course is quite popular with over 5,000 players each month and provides an enjoyable and affordable opportunity to have fun," says Jerry Davis, owner.
You may even catch Huntington Beach local and 3-time Pro Disc Golf Association World Champion, Paul McBeth, playing on the course.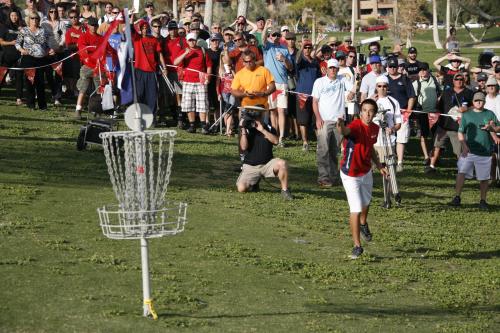 Stop by on a weekday to play 18 holes at only $2. The course fee rises to $3 on weekends. Questions? Contact jerry Davis at 714.425.9931 or find more information here.