Just a 45-minute drive from Huntington Beach, Long Beach Harbor transforms into a seaport of blood-curdling terror that will seep into your soul and unleash your deepest nightmares. Dark Harbor is the historic ship Queen Mary's annual Halloween haunt featuring six ghostly mazes, a 4-D theater experience, hundreds of monsters, immersive attractions, live entertainment, resident DJs, themed bars, private creepy cabanas, concession-style food along with a VIP lounge experience. Join the cast of ghouls, spirits and undead for an unforgettable, frighteningly authentic and unique creepy experience as The Captain, Half-Hatch Henry and other sinister spirits prey on any mortals who dare enter their realm after dark.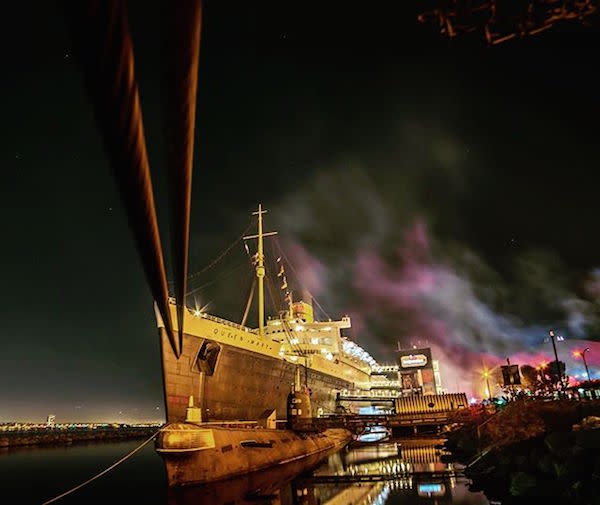 MYSTERIOUS, MONSTROUS MAZES
This year's ghoulish season includes the NEW terrifying Intrepid maze, a petrifying trip through time back to the ship's origins in Scotland at the John Brown Shipyard. Intrepid features the debut of Iron Master, creator and protector of the Queen Mary, who has returned to reclaim the precious vessel he built, fiercely guarding it from the antics of freaks and ghouls. There are five other spine-tingling mazes including Lullaby, Soulmate, Deadrise, B340 Descent into Insanity and Circus Big Top Terror that will shock, stun and startle even the bravest of souls.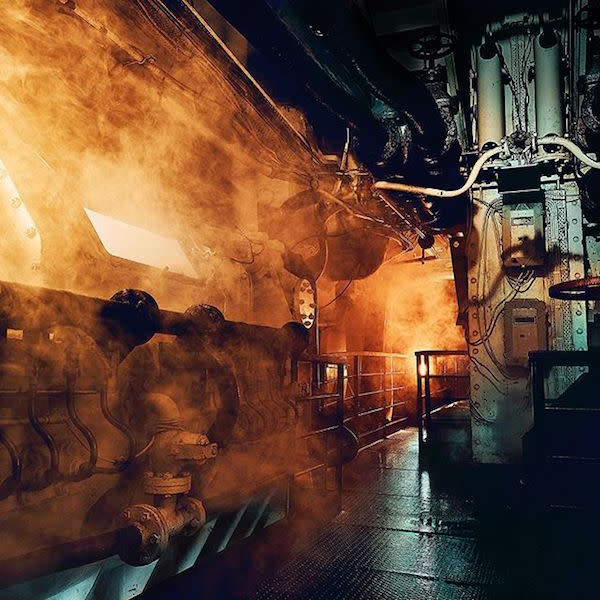 eerie ENTERTAINMENT
Dark Harbor features nightly live entertainment on six stages and platforms. Don't miss the DJs, freak shows and fire shows. Take in the Neverland Ranch swings and the all NEW virtual 4-D Theatre Maze Experience – PANIC. Plus, this year's NEW Hex Paintball Shooting Gallery sends guests on an out-of-this-world adventure, and Sideshow grants backstage passage into the macabre underworld of the traveling circus. Furthermore, haunt-fanatics can host their own private Freaks & Treats soiree with close-up freak shows and instant complimentary access to Sideshow directly from a private creepy cabana.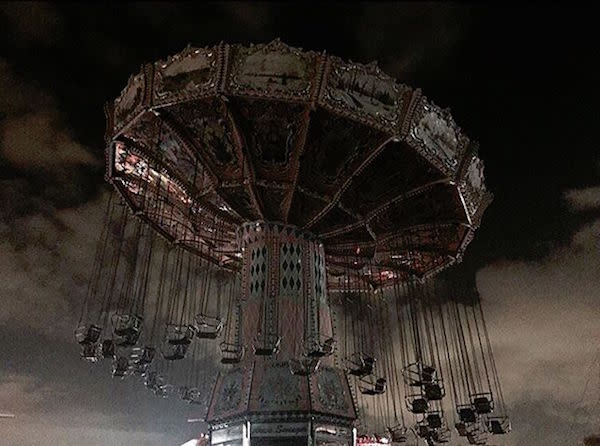 FRIGHTFUL FOOD, BEWITCHING BEVERAGES AND SINISTER SPIRITS
A variety of concession foods, including vegetarian options, and alcoholic beverages from beer to mixed drinks will be available for purchase. Last call for alcohol is 75 minutes prior to event closing nightly. No outside food or beverages are permitted inside the event.
You can also get the party started early by arriving during Happy Haunting Hour (6-7 p.m.) to down a happy hour potion in the NEW Voodoo Brew bar and tasting room (try the tequila flight) or toss back all-you-can-eat tacos in the exclusive R.I.P. Lounge.
HOO! WHAT, WHERE, WHEN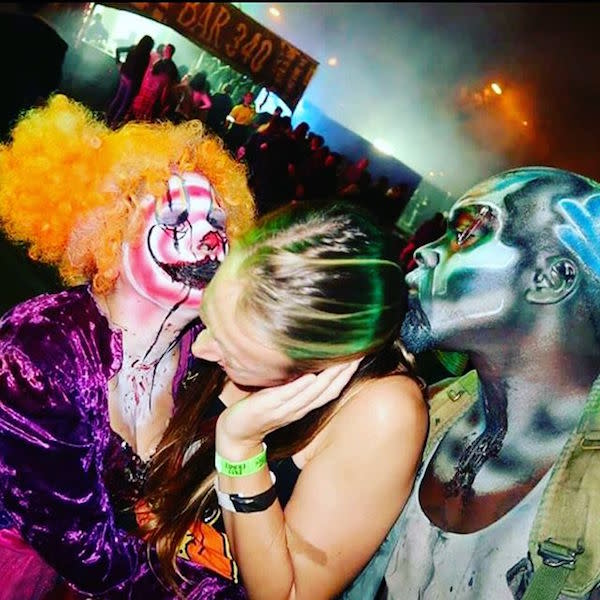 Address: 1126 Queens Highway, Long Beach, CA 90802
Dates: October 6-9, 13-16, 20-23, 26-31
Hours: 7:00 p.m. – midnight (1:00 a.m. on Fridays and Saturdays) 
Age requirement: Recommended for ages 13 and older
Costumes: Not allowed. Costumes without masks or props are welcome only on Halloween night (October 31) for the annual Costume Ball.
Website: http://www.queenmary.com/events/dark-harbor/
Tickets: Tickets are available online or at the gate and can be purchased here for discounts of up to $50! Prices on the Knott's Berry Farm website start at $28 in advance for early-entry Happy Haunting Hour tickets (ticket holders must enter during first hour of operation). General admission is $40 in advance, $72 at the gate. Season passes and Fast Fright Passes (priority entry into the event and mazes) start at $90. VIP admission for guests 21 years of age and older starts at $110 and includes Fast Fright Pass, RIP Lounge and drink tickets. Promotions are based on availability and are subject to change. A processing fee applies to online orders.
Parking: Queen Mary general parking is $20. Preferred parking is $30. Arrive early if you want to park onsite. Offsite parking is $20 (cash only) and is available Thursday - Sunday after 7 p.m.  Offsite lots are across the water in downtown Long Beach. Shuttle service will be provided during Dark Harbor hours. The last shuttle departs Dark Harbor one hour after closing. Allow at least 30 minutes to park and arrive at the gate.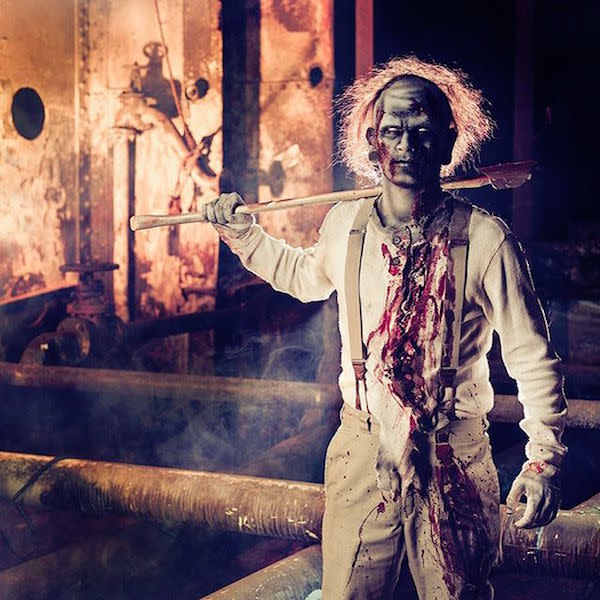 Helpful Hints
There's a method to this madness, according to a recent YELP review!
1. Arrive at least 45 minutes early so you can snag a good parking spot.
2. Carpool if possible.
3. Get the Fast Fright Pass if you go on a Friday or Saturday. It's worth it. It even gets you into a shorter security check line.
4. Don't bring a lot in with you. Honestly, just a few essentials like money, phone, and ID.
5. Wear comfortable shoes. Stilettos and flip flops aren't the best idea. The Queen Mary is a historic ship with steep stairways and uneven floors.