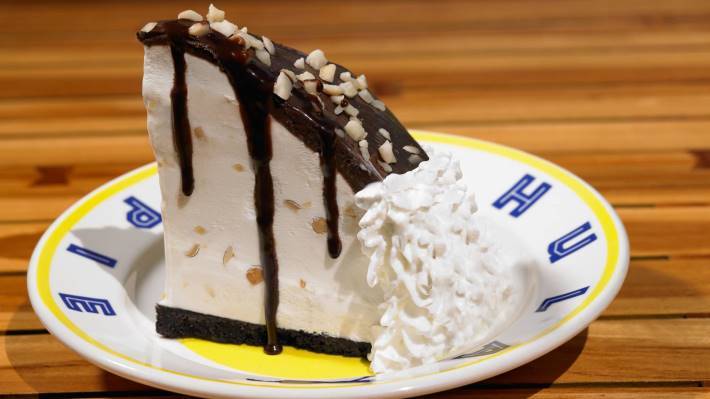 Without a doubt, summer temperatures in Huntington Beach can get pretty hot, but there is nothing a little sunscreen and a cold, delicious treat can't fix! While you're lounging on the beach or exploring around town, tackle the heat with some of the coolest sweets in Surf City USA.
Churro Ice Cream Sandwich from Snow Monster
You've seen it online. Most likely, you've also seen it in your dreams. Every Saturday night at Snow Monster on Beach Blvd., you can have a gigantic scoop of decadent ice cream embraced between two sugary churros. Yum! Snow Monster also offers other monster-sized creations, such as ice cream puffs, giant macaron ice cream sandwiches, and Mason jar drinks. It's like dessert mash-up heaven!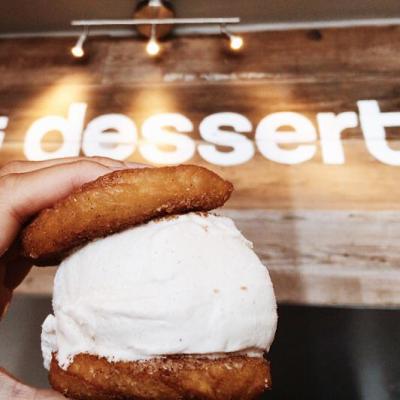 Gelato in a Waffle Cone from Mangiamo Gelato Caffe
You don't have to travel across the world to find cold and flavorful Italian gelato. Mangiamo's gelatos are made fresh in the shop each day. If you can't decide on one of the 32 unique flavors, fear not! Depending on the size, you can select up to 5 of your favorite flavors in one cup or cone. Additionally, Mangiamo's water-based Sorbetto flavors provide dairy-free choices that taste just as rich and sweet.
Acai Banzai Bowl from Banzai Bowls
Looking for something sweet and guilt-free? Acai berries, known for their health benefits and scrumptious taste, are blended with other fruits into a smoothie and piled high with a variety of toppings. Cover your Banzai bowl in a mountain of diced fruit, chocolate chips, granola, and so much more. Abundant in antioxidants and amino acids, indulging in a Banzai Bowl will not only cool you off but boost your body too!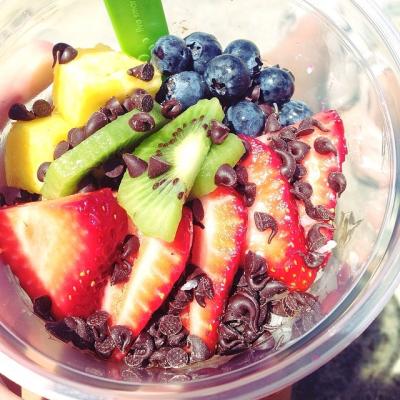 Milkshakes & Malts from Ruby's Diner
Ruby's Diner at the end of the Huntington Beach Pier is famous for its retro American atmosphere-but more importantly- its classic shakes and malts. What could be more picturesque than sitting at a 50's-style diner booth with an ocean view while sipping on an ice-cold Oreo Cookie Fantasy shake? There are more than 20 refreshing shakes and malts you can try, from Strawberry Banana to Summertime S'mores!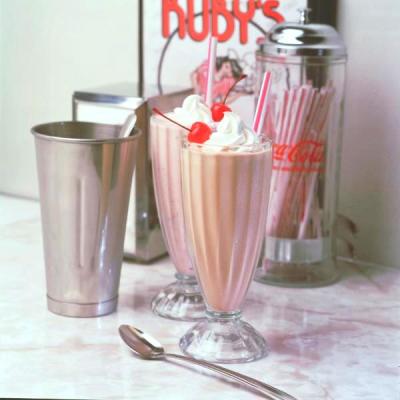 Kimo's Original Hula Pie from Duke's and Sandy's
One of the most iconic desserts in HB, Hula Pie is a mountain of macadamia nut ice cream atop a chocolate cookie crust, covered with a layer of chocolate fudge, adorned with whipped cream, and sprinkled with macadamia nut pieces. Be warned that this is a delicacy of epic proportions. So unless you have a monstrous sweet tooth or desire a brain freeze, it is suggested you divide the feat between you and your friends! Think you're up for the challenge?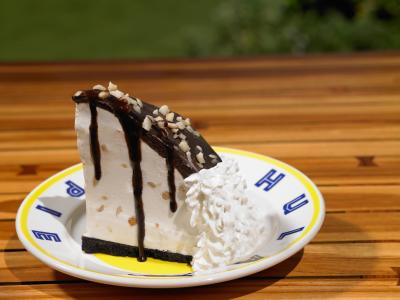 Have you relished in any of these frozen fares? Share your photos and memories with us on our Facebook page!