Coastal Country Jam brought the country to Surf City USA! Toby Keith, Granger Smith, Frankie Ballard and Jerrod Niemann put on unforgettable shows on a beautiful beach day. The venue had adult drinks, delicious food, a ferris wheel, line dancing, picture perfect back drops, and a bean bag shaded area for the VIP. The crowd was dressed in cowboy boots, country hats, tank tops, bathing suits, dresses and daisy dukes as they soaked up the sunshine and danced the night away. Here is a recap of the event and why I can't wait for the next one.
Attractions
The ferris wheel ride was complimentary and they allowed passengers to bring their drink on board. Can I get a yee-haw! I sipped on my drink while I watched the sunset of Huntington Beach. It was the perfect place to snap a picture for Instagram. In addition, they had picture perfect country backdrops to model it up with your best friends. Even the Corona tent had a huge chair to snap a few photos, to let your friends know that you found your beach. They also had a tent for line dancing classes. You could just hop on in and leave as an expert line dancer. 
Food & Beverage
There were full bars with liquor, beer and signature drinks: Bill's Hard Lemonade and Life's a Beach. Life's a Beach had Kentucky Mule with Virginia Black whisky, ginger beer, fresh squeezed lime juice and mint. I was so happy I came hungry because the food options were off the charts! There were ribs, burgers, Korean inspired wings and sliders, pizza, handcrafted kabobs, Mexican food, Instagram-worthy southern food and savory Italian Butter Rum mini cakes. It was a foodies world at a country beach concert!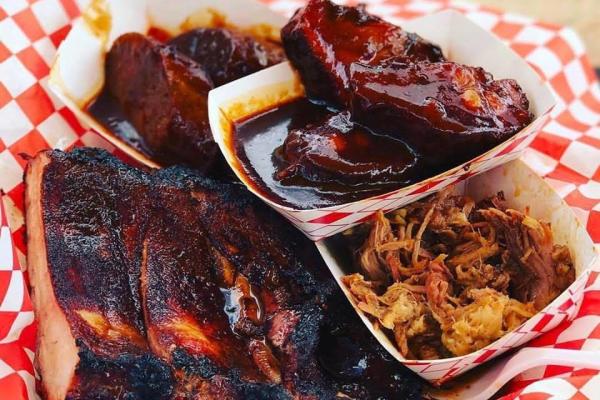 The Line-Up
Jerrod Niemann, Frankie Ballard, Granger Smith and Toby Keith all put on memorable shows Huntington Beach will never forget. 
Jerrod Niemann
Jerrod Niemann rocked the Coastal Country Jam stage with his guitar and band. Niemann even had a savvy microphone where it had a cup holder for his drink! The crowd had a blast during Niemnann's set as beach balls were tossed around the crowd, drinks up in the air, all while the sunshine was beating down giving a glow to everyone. We really did drink to all of that! 
Frankie Ballard
It was a helluva life during Frankie Ballard's set! Ballard got the crowd dancing, singing and enjoying life. He interacted with the crowd a lot, shared stories and even a beer! When a fan offered Ballard a six pack of Pabst Blue Ribbon, Ballard took them and gave a toast to the crowd of Huntington Beach. "Huntington Beach I needed you today. You are like my medicine today," Ballard said. Like his hit song says, it all started with a beer. 
Granger Smith 
Granger Smith put on a show with an American flag, cracked opened beers and of course great country music. The crowd went wild during Smith's performance as many took to social media documenting away. And the crowd did sing along to Smith's "Back Road Song." After the show, Smith posted on Instagram with the crowd in the background going wild. Well, it happened like that, that Smith comes to Huntington Beach and puts on an incredible performance! 
Toby Keith
Toby Keith brought the party with his Red Solo Cup in one hand and his microphone in the other. And yes, we did have a party! With the sunset setting behind the stage while Keith was playing, the crowd sang a long to his hits: American Ride, Red Solo Cup, Should've Been A Cowboy, As Good As I Once Was and I Love This Bar. 
Photo credits: Thomas Micheal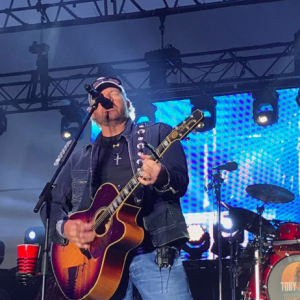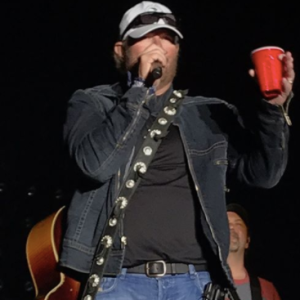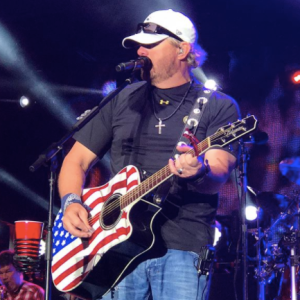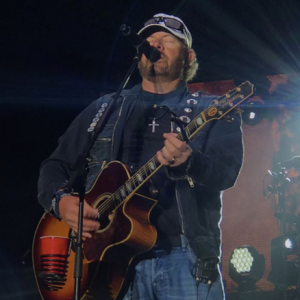 Next on April 9, 2019! 
Who is ready for round two? I know I am! I already got my outfit picked out. Don't miss out on round 2 this year of Coastal Country Jam. It's coming back April 9, 2019. Artist will be announced soon.