Pie lovers rejoice! Tomorrow is March 14 (3.14) which means tomorrow is National Pi Day! To celebrate this delicious holiday we're bringing you the yummiest pies Surf City USA has to offer. Did your favorite pie make the list? Let us know what your favorite pie is in the comments.
Nothing is better than fresh food delivered to your doorstep. Surf City Gourmet Pot Pies bakes each pot pie to order and delivers within the Orange County area for free on orders over $25. Serving up homemade specialty pot pies at reasonable prices with free delivery, this deal is hard to beat! Try their Seafood Chowder Pot Pie with lobster, shrimp, and scallops or their Puttanesca Italian Pot Pie with Italian sausage, tomatoes, olives, and capers in a Marinara sauce with mozzarella and parmesan cheeses. You won't regret it!

Straight from Kimo's Seafood Restaurant in Maui, the Hula Pie has become a staple dessert at Duke's in Huntington Beach. The Hula Pie is made with Kimo's favorite macadamia nut ice cream piled high on a chocolate cookie crust and topped with rich chocolate fudge, whipped cream, and more macadamia nuts. This dessert is a crowd pleaser so bring your friends and family down to Duke's to try this Surf City favorite on National Pie Day.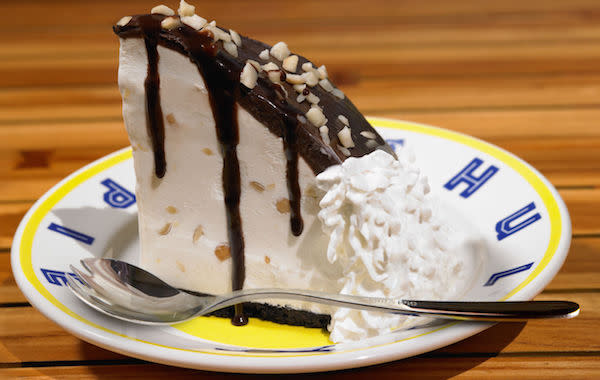 Pizza for breakfast may sound unusual, but if you've ever tried one of Mama's Breakfast Pizza Pies, you would understand why everyone is raving over this unusual yet mouthwatering breakfast dish.  Fill your hand-rolled pizza pie with eggs any style, your choice of breakfast meat, tomatoes, mozzarella cheese, and oven roasted potatoes. It will leave you full and satisfied.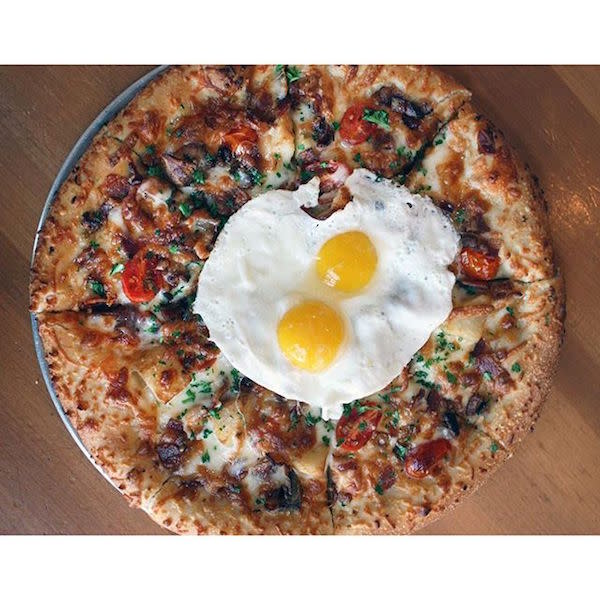 Tired of the same old chicken pot pie? Bangkok Avenue puts an exotic spin on an American classic. The Yellow Curry Chicken Pot Pie combines chicken, yellow curry, potatoes, onion, and carrots into one delicious pie. Served with a side of steamed rice and Thai iced tea, your friends won't believe you went to a Thai restaurant for lunch on National Pie Day.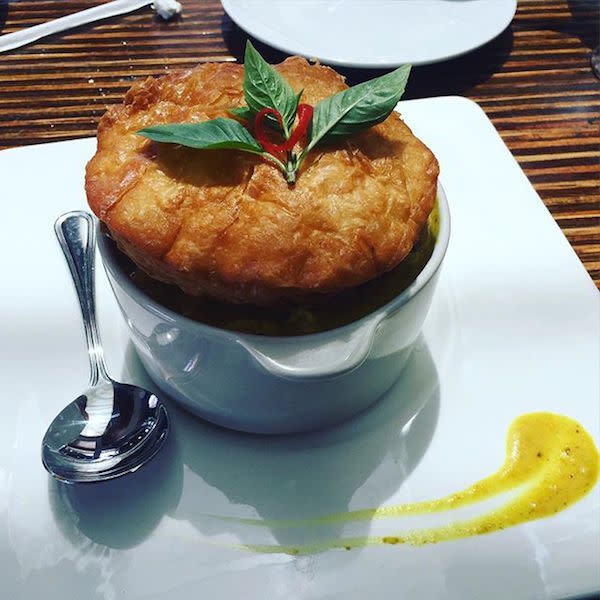 If you just can't choose between dessert pies, then Watertable's Pie Trio is perfect for you! Served in adorable glass jars, prepare your tastebuds for sweet reinvented classics. Pie flavors are seasonal so be sure to stop by and check their latest menu.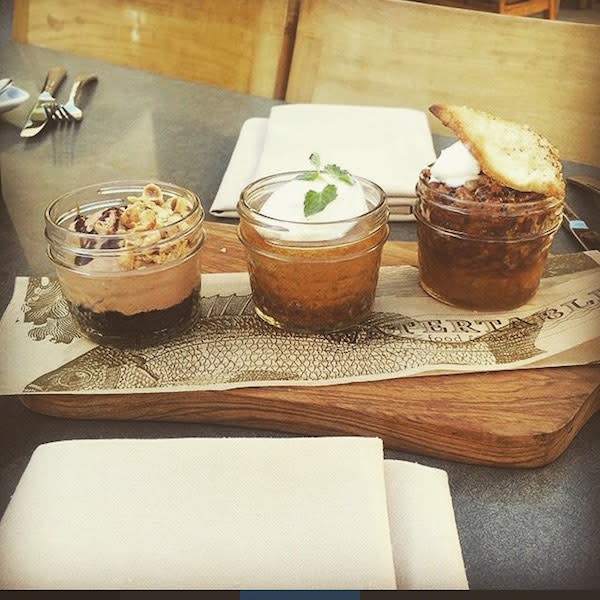 Take advantage of Pi Day and try a few of these delicious treats. Did we miss a pie? Let us know what your favorite Huntington Beach pie is in the comments.