There's a hot bar with steam kettles. A glass-paned raw bar surrounded by a bank of chairs. A wood-fire oven. Architecture that offers second-floor views of the pier while also bringing to mind old California, farmland and the historic Spanish missions.
Bluegold, the latest contemporary steak and seafood restaurant open at Pacific City in downtown Huntington Beach, is a beautiful blend of old and new.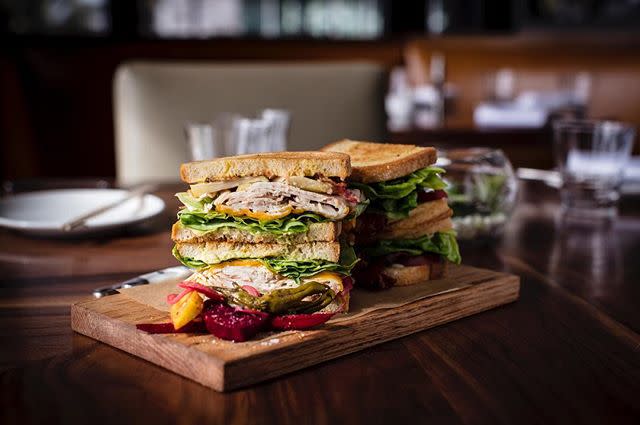 "I grew up in the beach culture and am very comfortable with coastal eateries—that's where we got our start," says Jed Sanford, CEO of Hermosa Beach-based Blackhouse Hospitality Group (known for acclaimed LA boutique restaurants Little Sister, Steak and Whisky and more). "We've been coming down here for three years looking at this project."
The 8,800-square-foot restaurant may have been slow to open, but it's worth the wait. Open for breakfast, lunch and dinner—and an "amazing" weekend brunch, according to Sanford—Bluegold dazzles with a dizzying array of flavors that will appeal to diverse palates.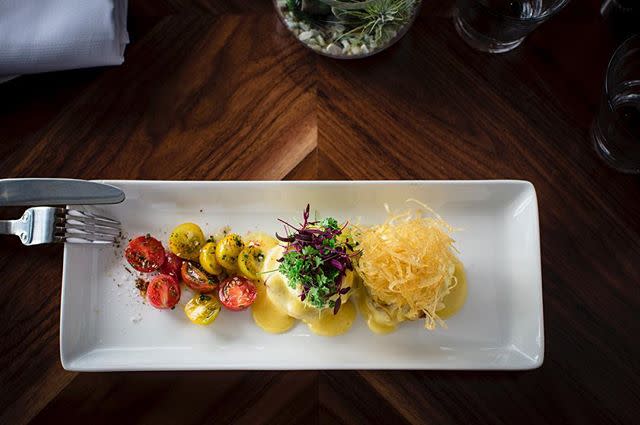 "[Expect] steaks and seafoods—American cuisine that integrates a lot of cooking techniques into a melting pot of globalness with Mediterranean, Asian and French influences," says Sanford. "The execution will feel very natural and very California."
Chef-partner Tin Vuong is as comfortable preparing French classics like the creamy lobster thermidor with truffle mac and cheese as he is the Asian-influenced tender wagyu beef sashimi with upland cress, spicy radish, shiso and yuzu koshu dressing. The dinner menu is expansive, with a sizeable list of entrees, daily shellfish steamers, sides like crispy tempura onion rings and gourmet pizzas from the wood-fired oven that feature ingredients ranging from pork belly and egg to provolone and squash blossom. Daily specials are available for both breakfast and lunch, while breakfast favorites run the gamut from simple bagel and lox to a savory corn beef hash.
"Our philosophy is balancing rustic and food forward-ness with people and accessibility," Sanford explains.
During weekend brunch, don't miss the tableside mimosas and breakfast-friendly cocktails like the Vermont Classic featuring whiskey, maple, apple shrub and cinnamon (for those cold winter mornings ahead). Also worth a sip are a collection of European-style spritzes infused with fresh flavors like elderflower and grapefruit. For dinner, wine is more than fine—Bluegold has a special selection of vintages for indulgence by the glass.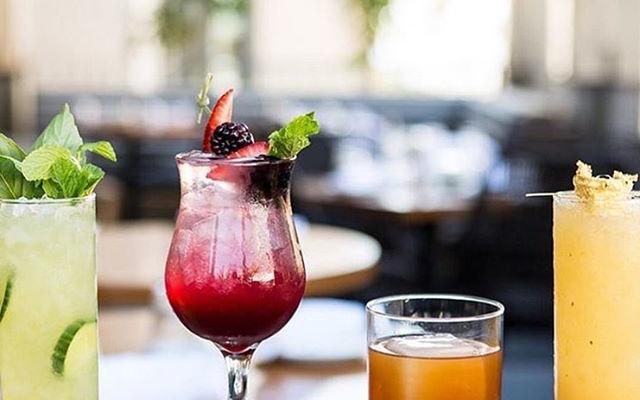 And what about that much-anticipated restaurant-in-a-restaurant concept? "We have a brand called Little Sister—LS stands for Little Sister and XO stands for 'kind of special,'" Sanford says. "It's 28 seats, but not a secret restaurant. There's a lot of light and dark side of things that we do, and LSXO is the dark side."
It's sultry, mysterious and entirely accessible. After making a reservation, set your expectations high and expect innovative flavors courtesy of a fusion of French southeast Asian food. An assortment of dishes are available for lunch and dinner, including rice paper rolls, seafood, meat and poultry, cold plates, noodles, soups and banh mi (lunch only) will satisfy hunger pangs, while an afternoon tea offers lighter bites like open-faced finger sandwiches and french pastries.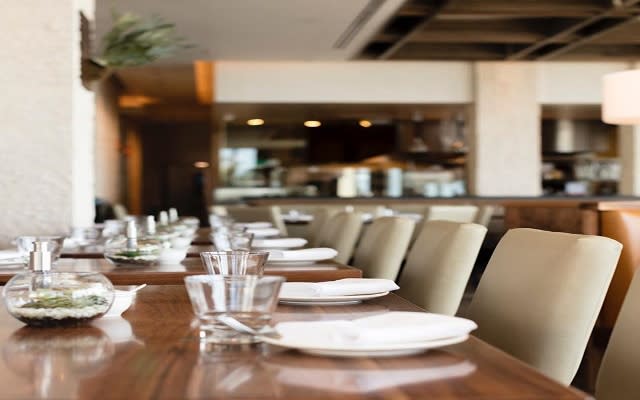 Check out Bluegold and LXSO, open now from 10 a.m. to 10 p.m. daily on the second floor of Pacific City.
714-374-0038, 21016 Pacific Coast Hwy., Ste. D200