Searching for things to do on your next getaway? Huntington Beach is the ultimate vacation destination packed with fun for all ages. Surf City USA is the perfect place to enjoy outdoor activities during any season, thanks to the average 300 sun-kissed days per year. So, no matter what kind of adventure you're into, you will find it here.
We've put together a list of our favorite experiences, popular with locals and visitors so Surf City USA-bound travelers can make their dream vacation become a reality. Sea you soon!
1. Go to the Beach
The beach is the ultimate embodiment of the California lifestyle, so it is only natural that most of our days are spent by the ocean. Plus, we're blessed with year-round sunshine, so whether you are looking for action sports, a family-friendly stretch of sand, or a tranquil place to lay down a blanket and gaze out into the Pacific, our 10 miles of shoreline offer a little bit of something for everybody. 
Easy access, plenty of parking spaces, restrooms and cold water showers make it easier for beach loungers to enjoy a full day under the sun. Huntington City Beach is the main attraction, centrally located in downtown and home of the iconic Huntington Beach Pier and its famous surf break. Both Huntington State Beach to the south, and Bolsa Chica State Beach to the north, offer oceanfront camping and are home to big yearly events such as the Coastal Country Jam and Back To The Beach Festival. Down the road on PCH, just south of Bolsa Chica, Huntington Dog Beach is a popular spot for animal lovers to let the pups roam free off-leash and play on the sand, as well as mix and mingle with locals. Finally, Sunset Beach is our charming, quaint and uncrowded gem. Parking here is free but limited.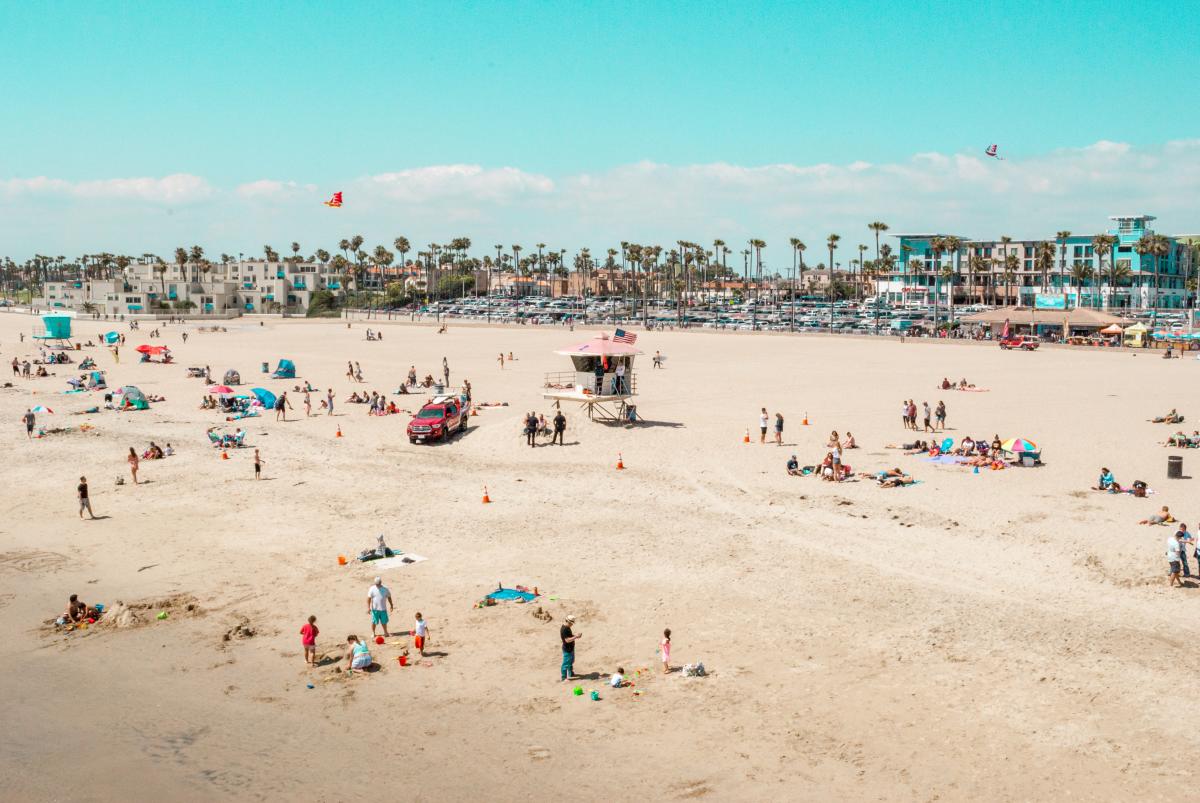 2. Surfing
Catch a wave with us! If you admire California's surf culture, Huntington Beach is the destination for you. We are the official Surf City USA and our consistent year-round swells make us one of the most reliable beach breaks in America - aka surfer's paradise. Bring your own board, rent one, or take a lesson from one of the many surf schools in town.
While surfing the Huntington Beach Pier is only recommended to experienced surfers, there's waves for all levels and ages, and you'll see that everyone can have a good time, from stoked groms learning to stand up and maneuver to pros competing during international contests like the US Open of Surfing. The phrase "happiness comes in waves" never made so much sense.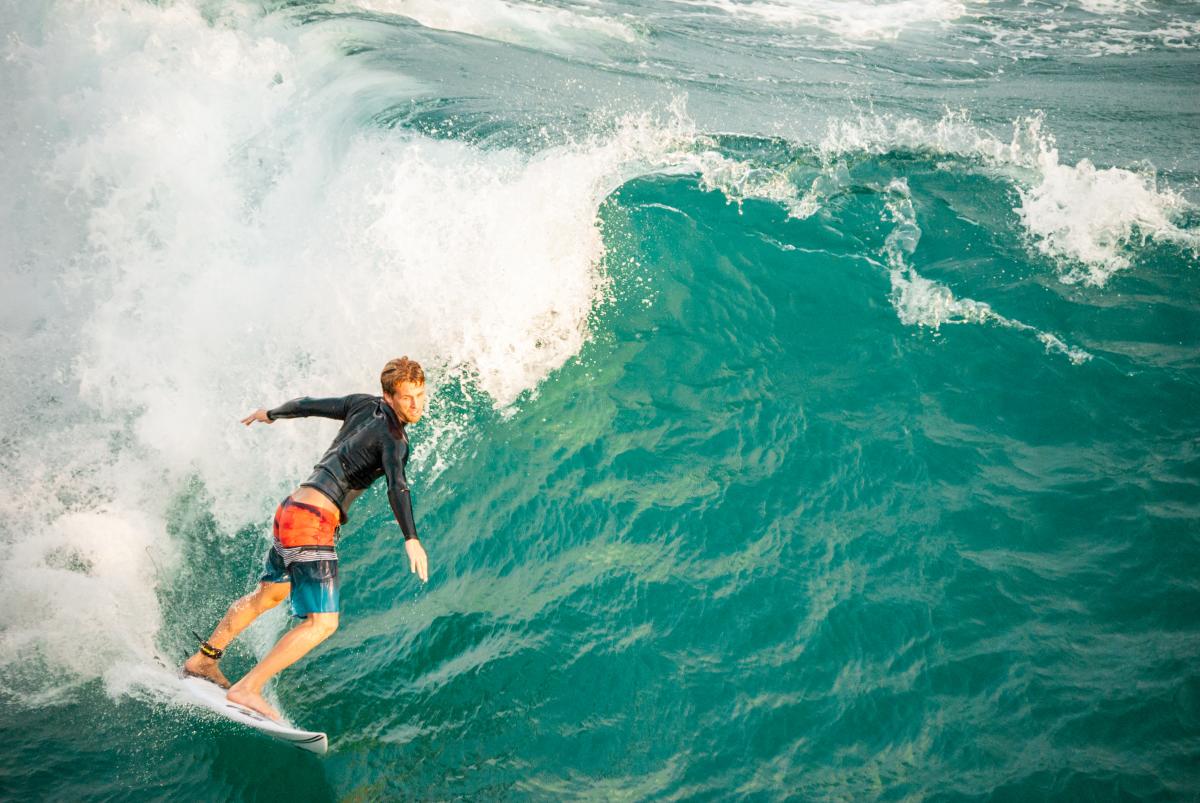 3. Beach Bonfires
A beach bonfire is the quintessential California experience and everyone can make that dream come true, right here in Huntington Beach. 
If you're ready for some marshmallow roasting alongside friends and incredible sunset views, our 500 fire pits, free and available on a first-come first-served basis, are lined along the coast from Bolsa Chica State Beach all the way to Huntington State Beach. You'll want to arrive early during peak season (from Memorial Day through Labor Day) or reserve a picnic area as the pits are usually all taken early in the morning this time of the year.
Grab your favorite snacks plus bonfire essentials like firewood, blankets and a s'mores kit, and go have a good time like a true Californian.
Beach concessionaires make it easier to purchase firewood right at the spot, and our beachfront resorts offer bonfire packages so that you don't have to stress about anything other than snapping the perfect picture that will make your east coast friends jealous.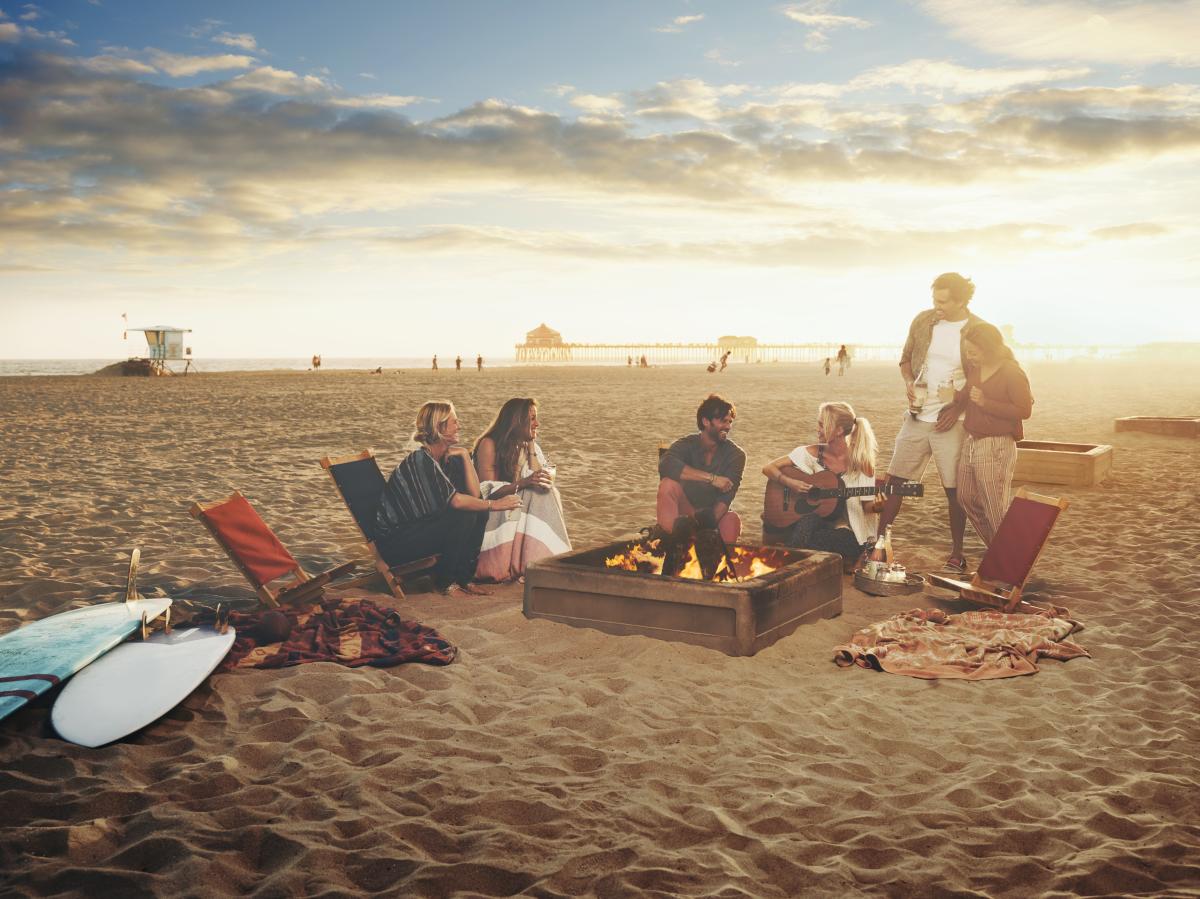 4. Biking on the Strand
One of the best ways to explore our coastline is by riding a bike along the 10 miles of paved beach path that runs from Bolsa Chica State Beach to Huntington State and beyond. Go discover Huntington Beach on two wheels and you'll come across lots of places to stop and take in beautiful views of the Pacific ocean, as well as wave at beach cruisers and their dogs. 
You can rent a bicycle, tandem bicycle, electric bicycle, surrey and more right on the strand, and while you've got the ocean on one side, family-friendly restaurants, bars, beach concessions and bathroom breaks line up the other. Check out Surf City USA's bike guide here.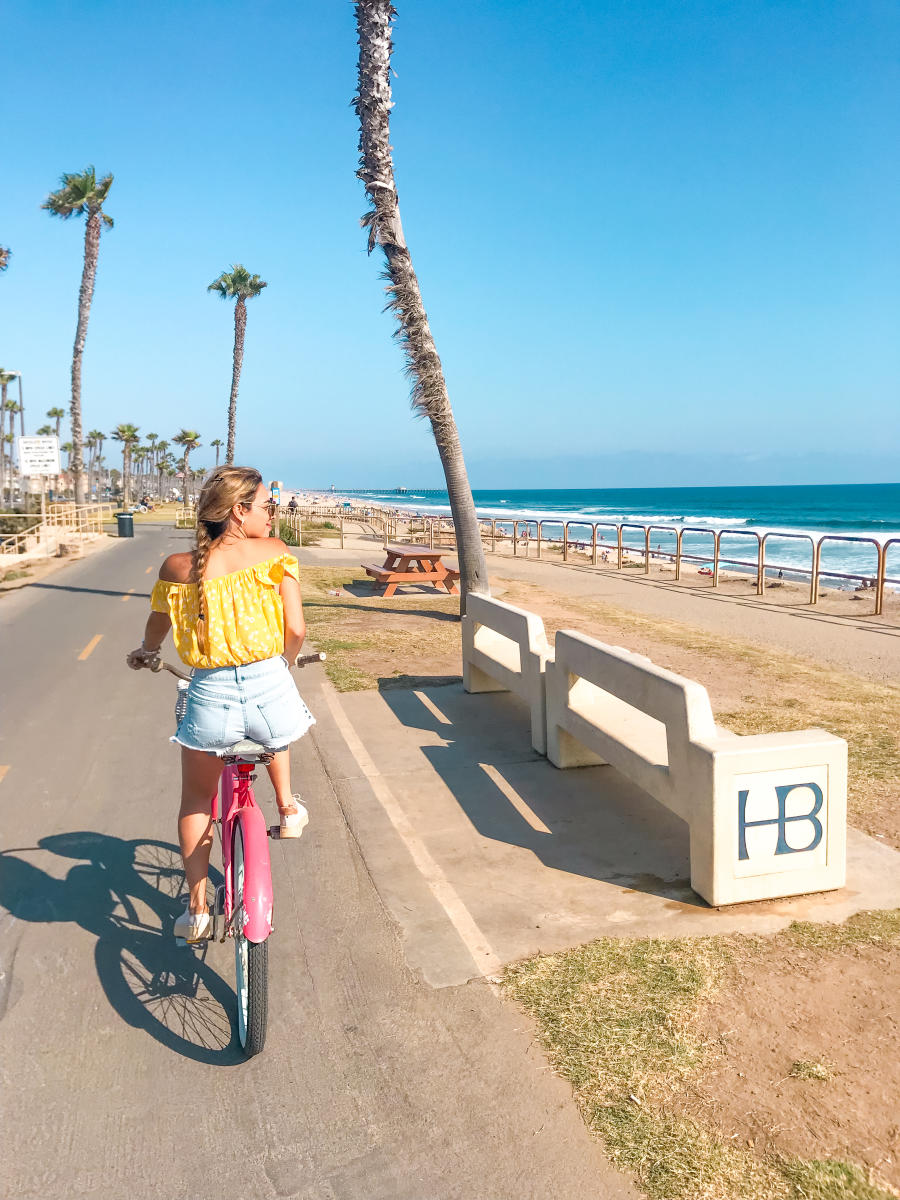 5. Walk on the Pier
The iconic Huntington Beach Pier is our most famous landmark and also the most photographed attraction in the city. You haven't been to Surf City USA if you haven't visited the pier. Locals and visitors stroll 1,850 feet into the Pacific for unobstructed views of the beach, downtown area, Catalina Island (on clear days) and, of course, to get a close up of the surfers rippin' on the water.
Walk all the way to the end of the longest recreational pier on the West Coast and treat yo-self at Ruby's Diner, a Southern California original that features savory burgers and shakes served with a side of breathtaking views.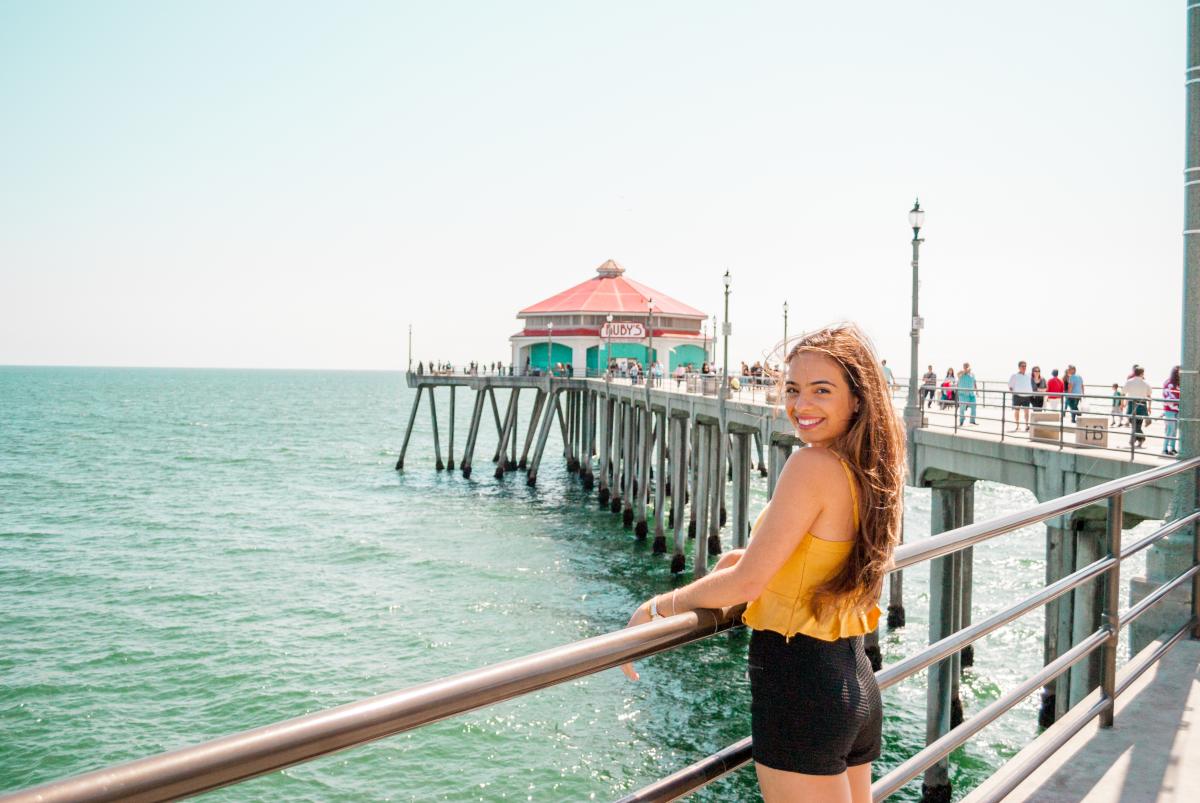 6. Kayaking or Stand up Paddle Boarding in the Harbour
Hidden gem alert! The Huntington Harbour is one of the city's secret treasures. The best way to explore the picturesque enclave of multi-million dollar homes and luxury yachts is by floating along the calm waters on a kayak or stand up paddle board (SUP). Experience our navigable pocket of islands at your own pace by renting all the gear you need on Pacific Coast Highway and go enjoy the ride which is specially amazing at sunset. 
After you've had a fantastic time cruising around our waterways, stop by Peter's Landing Marina for brews and delicious food at Golden Road Brewing.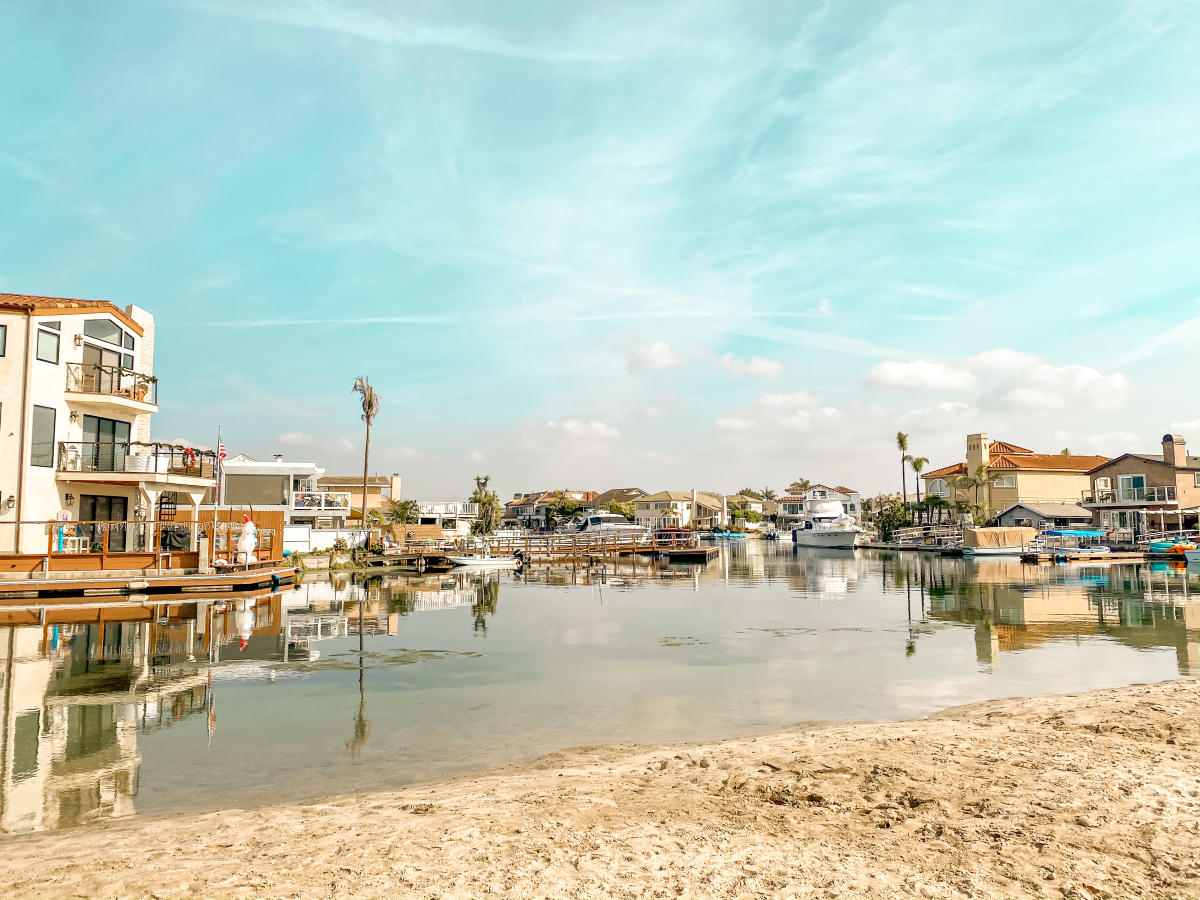 7. Vans Skatepark
Ride the concrete wave in Surf City USA! Skateboarding is as iconic as surfing in Southern California and you shouldn't miss the opportunity to visit the Off The Wall Vans Skatepark next time you're in Huntington Beach, even if you stop by just to watch. 
The Vans Skatepark features an extensive street skating area for all skill sets such as ramps, bowls and stairs in nearly three acres of land. It is open for action seven days a week, though BMX riders enjoy the park for themselves on Wednesdays, and it is completely free to the public. The place is always packed with skateboarders, from rookies to professionals, so gnarly tricks are included with admission.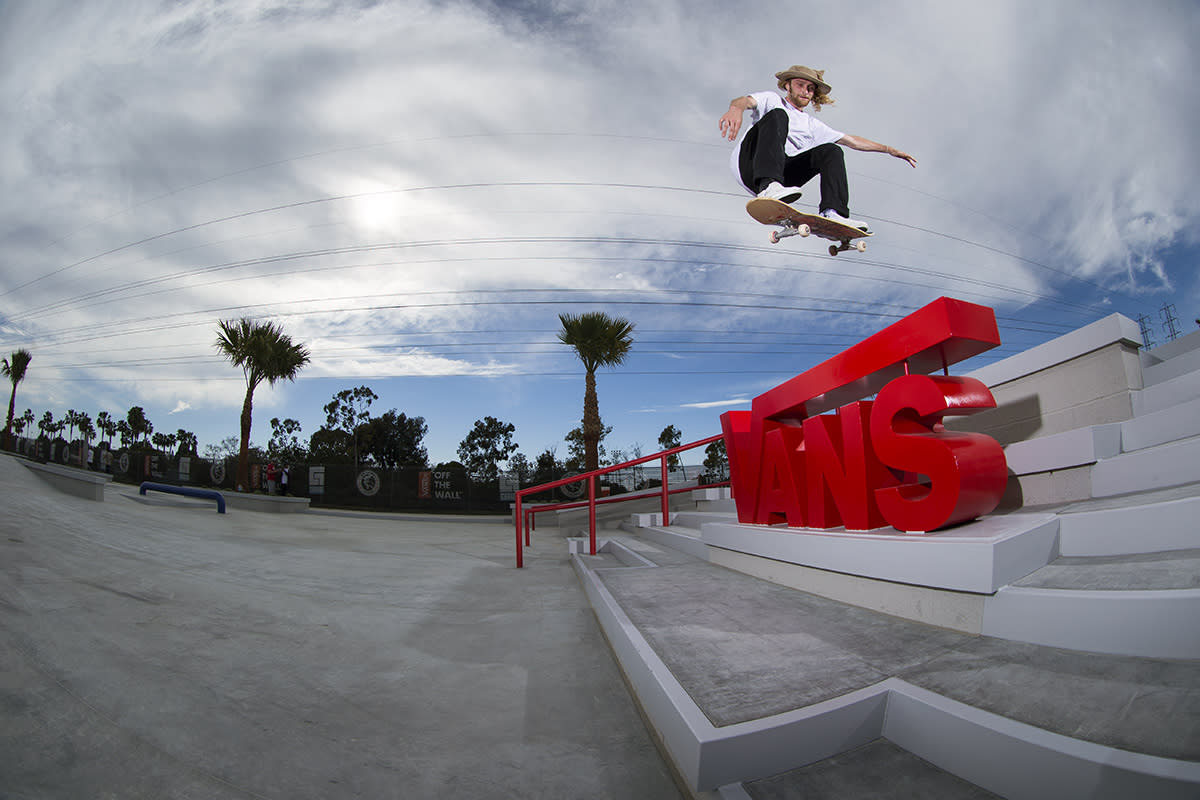 8. A Walk in Central Park
Slip away from the everyday and take a walk along expansive grass fields, trees and even a "Secret Garden" in this family-friendly destination. Huntington Beach is home to the largest city-owned park in Orange County with impressive 350 acres of land, so if you're looking to connect with Mother Earth, this is the place to do so.
Central Park is a must see, a slice of nature in the heart of Huntington Beach that caters to all styles. Main activities include picnics, walking, biking, bird watching, and on top of the usual list of amenities, Central Park also features the biggest children's library west of the Mississippi River. When you're done exploring, Park Bench Cafe offers plenty of breakfast and lunch options for you and your four-legged pal.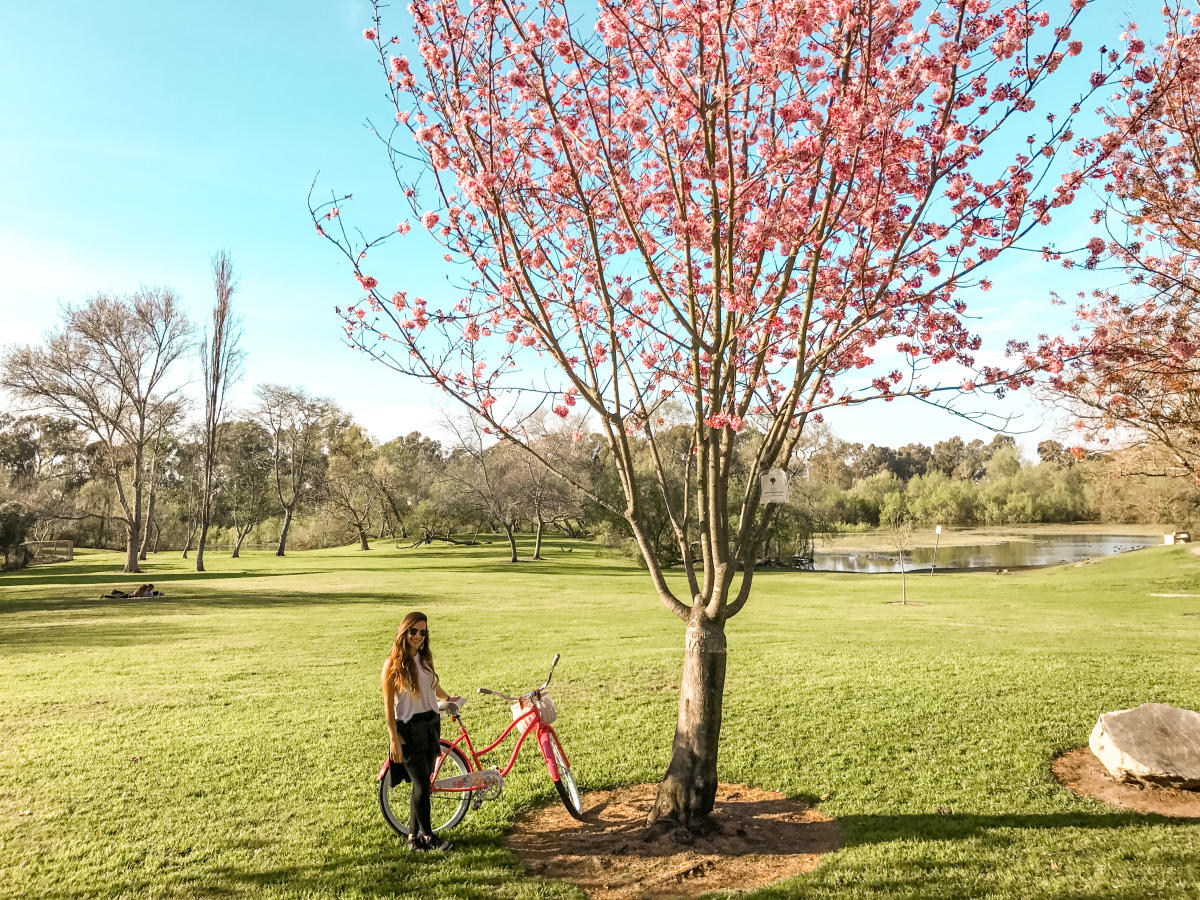 9. Bolsa Chica Ecological Reserve
A must-see for any nature lover. Thanks to a long effort by activists who battled to protect the Bolsa Chica Ecological Wetlands ecosystem from development, this protected wildlife refuge features a 1,300 acre coastal estuary and is one of the last places to experience untouched sections of the Southern California Coast. 
Start at the Bolsa Chica Wetlands Interpretive Center to learn more about the wetlands and work your way through five miles of easy trails with several scenic overlooks along mudflats, marsh, coastal dunes, and seabird nesting islands. Bring a camera! Over 300 different bird species, including the California brown pelican and American bald eagle have been spotted here.
Parking (limited spots available) and entrance are free.