There are so many great foods to eat in Huntington Beach: fresh produce, delicious seafood, and meats! With so many options, it can be hard to choose what to order at your favorite Surf City USA restaurant. That's the beauty of ordering a salad: you can have it all in one perfect dish! These wonderful salads artfully combine some of the best flavors you'll find in Huntington Beach:
Tito's Avo Classic from Avocado Café
Add some California flavor to your bowl of mixed greens! This salad practically contains an entire garden, tossing in cucumbers, tomatoes, carrots, sprouts, and mushrooms. Mix in some tuna and top it off with cheese and sunflower seeds for an unforgettably flavorful salad. Of course, don't forget Avocado Café's signature ingredient...fresh avocado!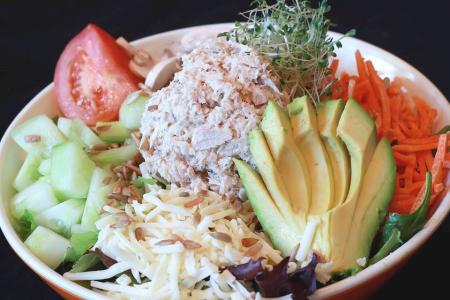 Shrimp and Crab Salad from Duke's
In addition to crisp romaine lettuce, this salad has a great variety of produce including avocado, asparagus, corn, tomatoes, and Kalamata olives. With chilled sweet crab and shrimp, this bowl is a salad and seafood symphony! To top things off, this masterpiece is complemented with a deliciously creamy lemon dressing. Yelp user Ashveen S. raves, "Beautiful view and the food is SO GOOD. Best crab and shrimp salad I've ever had!"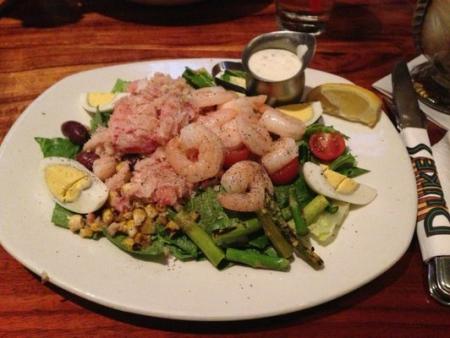 San O Salad from Secret Spot
One of Secret Spot's iconic and most talked about dishes, the San O Salad, won't disappoint! A bowl of organic mixed greens is tossed with grilled mushrooms, sprouts, tomatoes, and avocado. Also, its special cilantro walnut pesto dressing is homemade and unique! San O Salad is vegetarian friendly, and you can choose from chicken, veggie turkey, or tofu to accompany your veggies. Yum!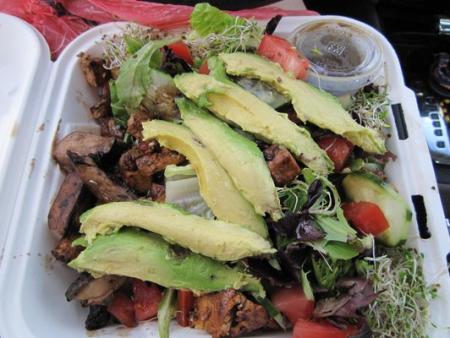 Have you tried these amazing salads? Share your photos and experiences with us on our Facebook page!