Photo by @theblacktrumpet

With more than 50 restaurants and eateries lining the 6-mile stretch from Pacific Coast Highway to the I-405, Beach Boulevard is one of Huntington Beach's best-kept culinary secrets. It's a hotbed of dining options for every palate and price point, with choices ranging from grab-and-go delights to international cuisine. The choices are vast, so take a curated culinary tour with this handful of Beach Boulevard top eats found only in Huntington Beach.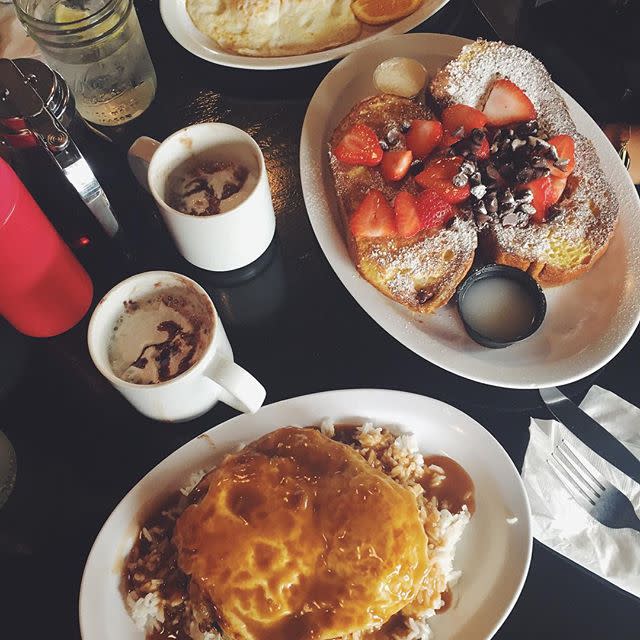 Photo by @donhans_
Breakfast: Bread Crumb Ohana Cafe
This family-run Hawaiian restaurant keeps the aloha spirit alive in Huntington Beach. An incredible hidden gem, the breakfast and lunch spot makes mouths water from 7 a.m. to 3 p.m. daily with island delicacies like traditional loco moco—a generous helping of rice loaded up with two eggs and a hamburger patty (or slices of smoky Portuguese sausage), all doused with a decadent serving of gravy.

Bread Crumb Ohana Cafe
19079 Beach Blvd.
714-960-5051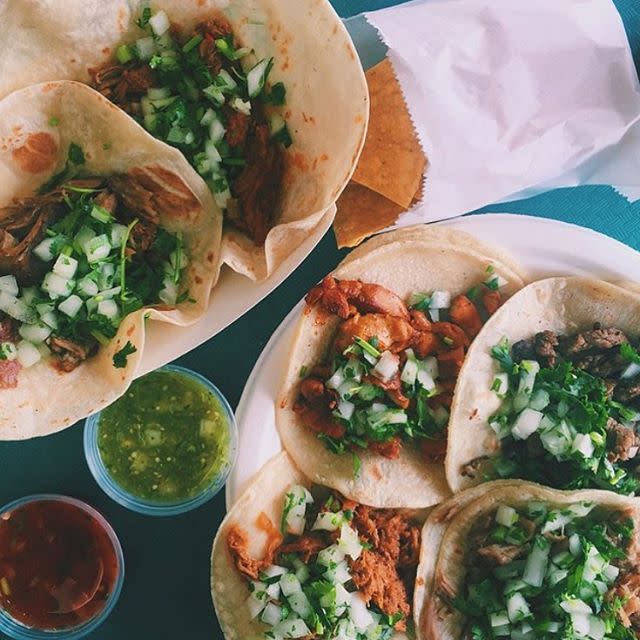 Photo by @chanmikiim
Mexican: Las Barcas
Generous helpings of the fast-casual Mexican food served up at Las Barcas will satisfy big appetites. Diners can indulge in a hearty meal for under $10, choosing from options like crispy flautas with rice and beans or the oversized fajitas chicken burrito stuffed with savory onions, red and green peppers and tomatoes. Spice your selection up with a salsa mix from the build-your-own bar.

Las Barcas
21032 Beach Blvd.
lasbarcas.com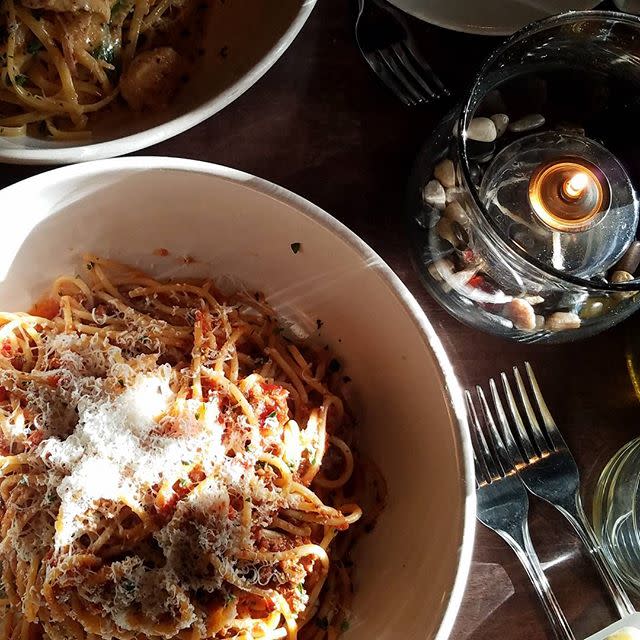 Photo by @dmsgk97
Italian: Capone's Italian Cucina
The warm and inviting family restaurant received a major upgrade last year with a remodel that added a new lounge area to complement the lively bar area. Perfect for celebrating a special occasion, Capone's menu is chock full of Italian soups, salads and hot entrees. The highlight, however, is the array of specialty pasta dishes. Nearly 20 variations feature sauces ranging from creamy gorgonzola to Bolognese—a good bet, especially on Pasta Tuesdays, is the popular bow-tie dish with sauteed garlic, chicken, sun-dried tomatoes and marsala sauce.

Capone's Italian Cucina
19688 Beach Blvd. 
caponescucina.com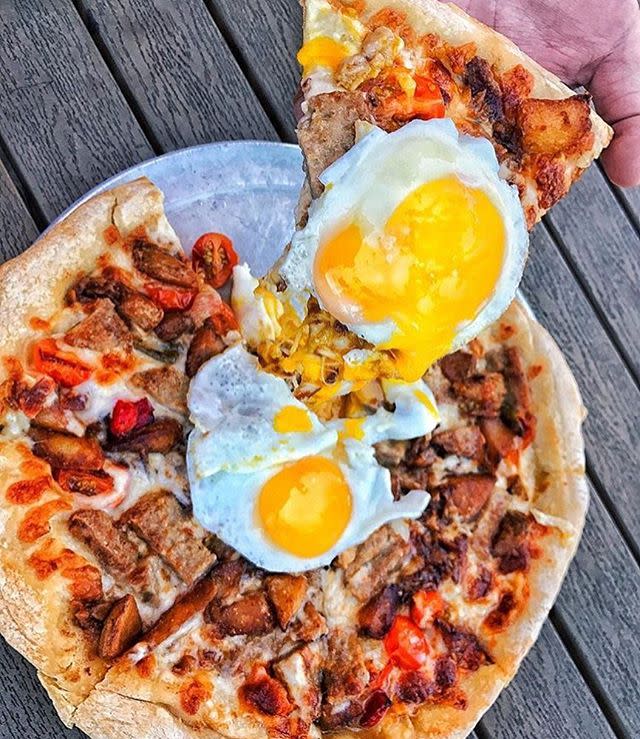 Photo by @theirregularlens
Family Friendly: Mama's on 39
A laid-back, retro atmosphere makes Mama's a great place for both kids and adults to play. All ages can enjoy a huge menu, including breakfast for dinner with fun picks like the aptly named Green Eggs and Ham. "Lil' Rascals" under the age of 12 have their own menu of kid-friendly staples including cheeseburger sliders, spaghetti and mac and Cheetos. Save room for a scoop of ice cream from the old-school Thrifty counter located at the front of the restaurant!

Mama's on 39
21022 Beach Blvd.
mamason39.com

Photo by @theblacktrumpet
Date Night: Black Trumpet Bistro
You and your loved one can enjoy a romantic candlelit dinner for two set to a soundtrack of soothing jazz. Uncork a bottle of wine and enjoy a range of sharable tapas in the cozy dining room. Many of the Mediterranean small plates are perfect for sharing, so embark on a culinary adventure together to sample favorites like the sweet and savory fig pizza or mussels in a heavenly white wine broth.

Black Trumpet Bistro
18344 Beach Blvd.
theblacktrumpetbistro.com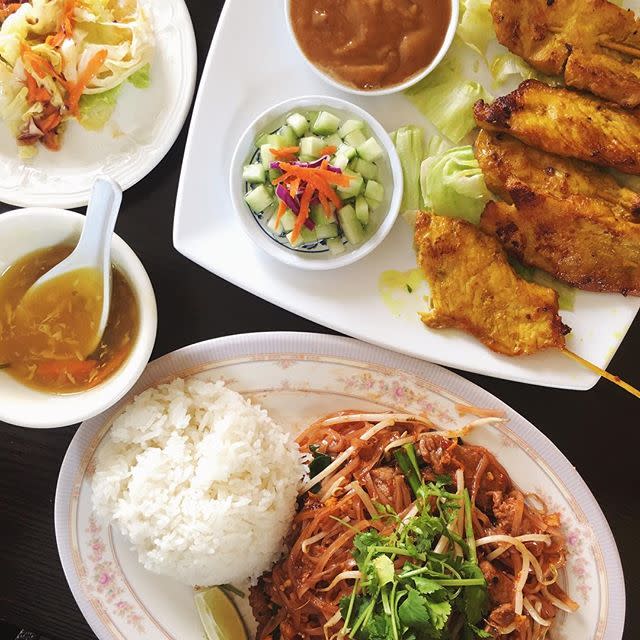 Photo by @j.qle
Thai: Thai Gulf Restaurant
Thai cuisine is a hot commodity in Huntington Beach, with five options on Beach Boulevard alone. It's hard to choose just one, but Thai Gulf edges out the competition with lunch and dinner specials, like 10 different types of curry to choose from with either meat, poultry, or seafood. For a little bit of a kick, order the pad kee mow drunken noodles that offer the right amount of heat to complement the creamy sweetness of a Thai iced tea.
Thai Gulf Restaurant
19072 Beach Blvd.
thaigulf.net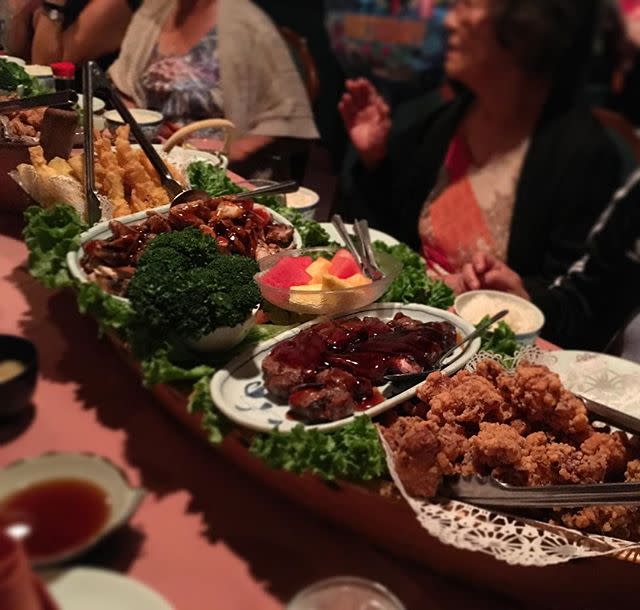 Photo by @jnyama
Japanese: Matsu
Step through the unassuming doors of this authentic Japanese restaurant to discover a traditional menu of sushi, teppanyaki and hot entrees like combination boxes of tempura and teriyaki chicken. Indecisive diners can sample a multitude of dishes through the "gondola" dinner special, which serves a variety of items ranging from sesame and teriyaki chicken to crispy vegetable tempura in actual boats placed atop the table.
Matsu
18035 Beach Blvd.
matsusogood.com