As a born and bred Southern Californian of nearly 60 years, I have a long, deep and loving relationship with Mexican food. 
I am extremely biased here. To me, the worst Mexican meal is better than the best of many other cuisines (lookin' at you, Japan – and I wouldn't laugh, Germany). And while I'm perfectly happy with anything composed of tortilla, meat, beans, cheese, lettuce, tomato and salsa, I am transported by a really fine arroz con pollo, mole, albondigas or anything from Rick Bayless' cookbooks. Delicious and satisfying at the street level, Mexican is also one of the world's premier cuisines at the high end.
Anyway, here is a quick survey of some of the best Mexican restaurants in Huntington Beach. It's not all-inclusive – there are way too many for that. It's some of the better-known establishments and a couple of my personal favorites. 
First let's dispose of the chains. These are restaurants you're probably already familiar with. Good food, to be sure, but they have advertising budgets and don't need my help getting the word out. 
In this category, Huntington Beach has the local chains Avila's El Ranchito on Main Street, Super Mex in Sunset Beach and Chronic Tacos on 11th Street. Fine Mexican is available at El Torito on Golden West Street by the 405 Freeway. And healthful Mexican is offered at Wahoo's on Main, and at Chipotle and Rubio's with three locations each around town.
Now, there's a school of thought that the tastiest and most satisfying Mexican food – at the most reasonable prices – is to be had at the small, family-run eateries that dot the shopping centers and strip malls of the Southland. So let's go there. 
(Beach Boulevard and Ellis Avenue, in the Five Points center)
The city's granddaddy of family-style, stick-to-your-ribs, old-school, no-frills Mexican food made for margarita accompaniment. Faux adobe interior with booths - the epitome of classic Southern California Mexican-American eateries. Plenty of good offerings on the menu, including seafood dishes, but I keep going back for the No. 6: chile relleno and beef taco. Timeless.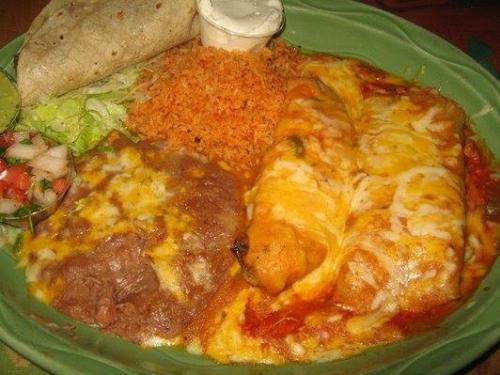 Also in this genre are 
Don Ramon's
 at Goldenwest Street and Warner Avenue (locally famous for the complimentary bean dip served with the chips and salsa) and 
Don Jose's
 at Adams Avenue and Magnolia Avenue.
A hole-in-the-wall with amazingly good food next to 17th St. Board Shop at 17th and Orange Avenue. The burritos are big and delicious – check out the Fiesta Deluxe Wet Burrito. A favorite of surfers and locals, it's often pretty busy and there may be a wait. Worth it!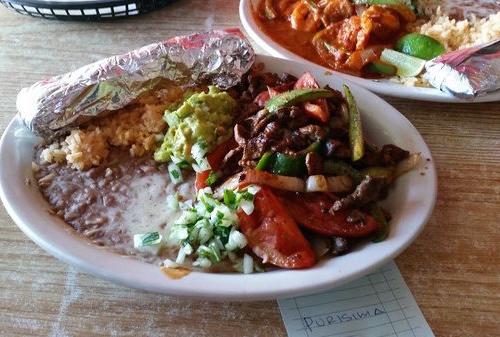 (Beach Boulevard and Atlanta Avenue)
An HB legend. Las Barcas has great food in big portions at moderate prices. The steak, chicken or carnitas (pork) soft tacos are delicious, and the chile verde burrito is amazing. Locals swear by it.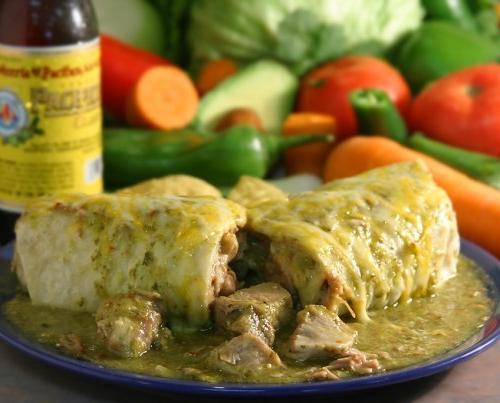 (PCH and 6th Street)
Stylish, home-cooked and healthful Mexican fare, served in a quirky and very interesting ambience. A relative newcomer, it has quickly become a favorite of surfers, locals and visitors alike. They have the best breakfast burritos in this time zone.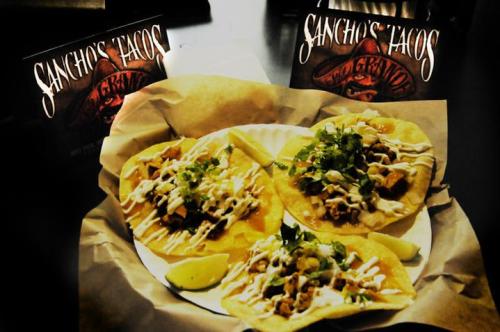 (Gothard Street south of Heil Avenue)
This is currently the best-reviewed HB Mexican restaurant on Yelp. It has a varied menu that includes wraps, salads and sandwiches along with Mexican-style dishes. Where else can you get a surf 'n turf burrito?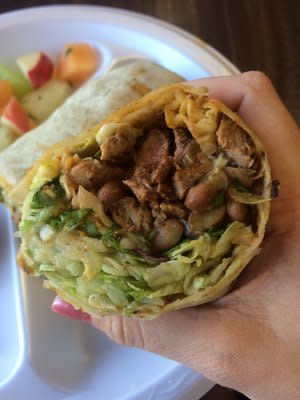 (Warner Avenue and Gothard Street)
Another Yelp favorite. Mexican and American food in diner style. So if you're in a meatloaf mood, they can accommodate you, but you really should take advantage of the pozole – that Mexican chickpea soup isn't on many menus and they brew a fantastic batch here.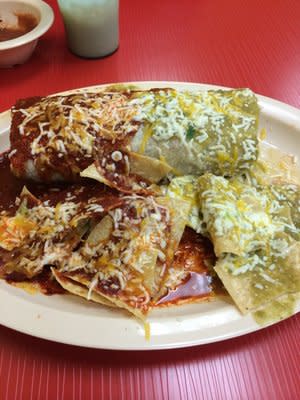 (second block of 5th Street)
Downtown for decades. A favorite of locals. Really good for a day-after breakfast – eggs, papas con mole and beans have a remarkable restorative effect.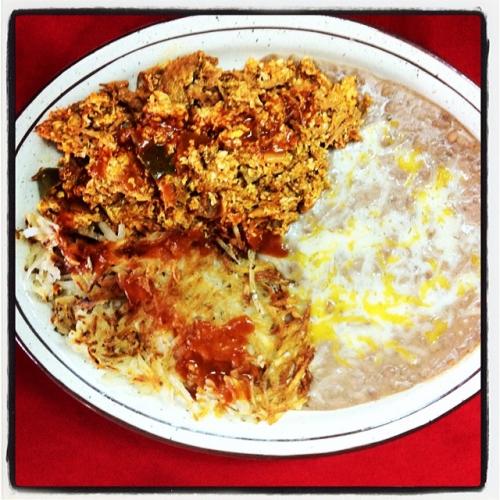 * Headline photo of Don Ramon's taken by Aris Ford