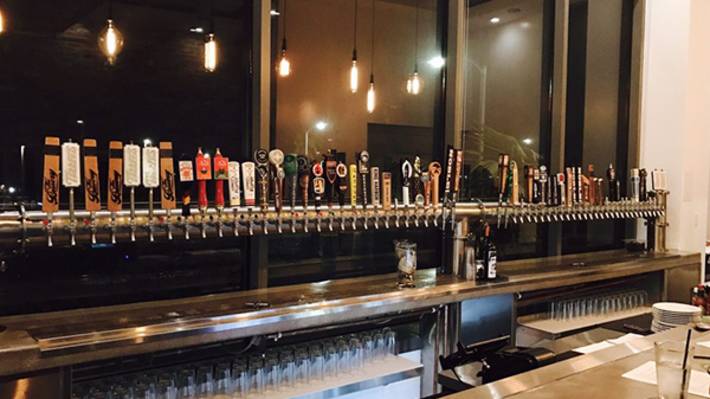 Whether you are trying to catch your favorite sports game or you just want to enjoy some delicious food and beers, Huntington Beach has many sports bars for you!
Legends Surf City
Address: 301 Main St, Huntington Beach
Legends, the "granddaddy of all sports bars", expanded to Huntington Beach in 2016. Legend's Sports Bar was the first modern sports bar in America; they were created when Los Angeles had a football team! With their large projector screen, sports enthusiasts have flocked to Legend's Surf City location to cheer on their favorite teams while enjoying a variety of yummy food!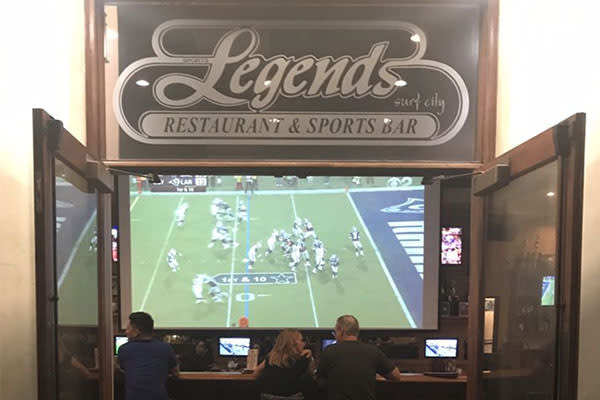 Cruisers
Address: 210 5th St., Huntington Beach
Cruisers has been Orange County's destination for a traditional Chicago stuffed pizza, with 25 televisions and three different rooms to watch all your different favorite sports. Cruisers sports daily deals, like taco Tuesday and everyday happy hour, and an Instaworthy wall you're bound to fall in love with! Voted as the Best of Orange County five times, Cruisers has won the heart of all the Huntington Beach natives.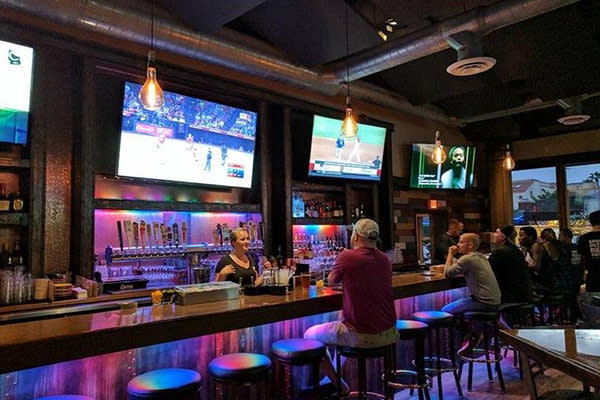 The Longboard Restaurant & Pub – OC patriots Hq
Address: 217 Main St, Huntington Beach
The Longboard Restaurant & Pub is a Patriots fan at heart, but they welcome all of Huntington Beach's sports fanatics. Home of the Lobsterfest, each fall the Longboard Restaurant & Pub is crowded with lobster lovers enjoying the succulent seafood while watching their favorite team! While eating your lobster soak in some history! The Longboard Restaurant & Pub is currently located in the oldest remaining building in Huntington Beach, creating a rich history for the Longboard family.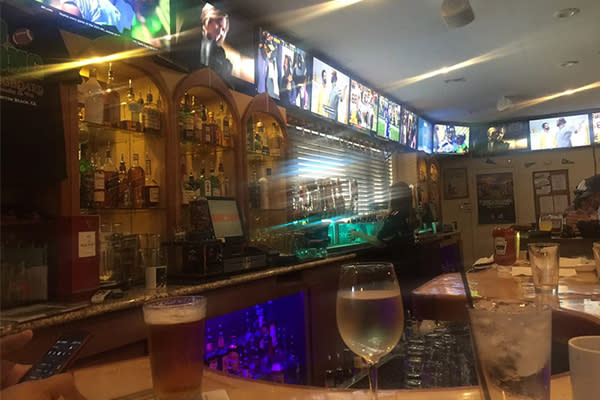 2nd Floor 
Address: 126 Main St, Huntington Beach, CA 92648
Calling all Pittsburgh Steelers fans to meet at 2nd floor! While entering 2nd Floor you will see tattoo inspired art covering red walls, burgers, pizza and drinks placed on each table, a variety of different music genres playing in the background, Steeler fans and most importantly NFL playing on each TV. Don't miss out on the 9 dollar Bottomless Mimosas from 8am- 1pm and afternoon football. If the Steelers win, the entire bar gets a round of shots. Go Steelers, cheers! 
G's Boathouse
Address: 200 Main St, Huntington Beach
Seafood cravings? G's Boathouse has you covered. From raw oysters to Cioppino, G's Boathouse is consistently rated as one of the best places to get seafood and watch the game in Huntington Beach. NFL fans can grab two dollar sloppy joes on Sundays and watch all their teams compete!  G's Boathouse is also one of the first restaurants in Huntington Beach to live stream surfing competitions around the world, constantly attracting a local surf crowd to the venue.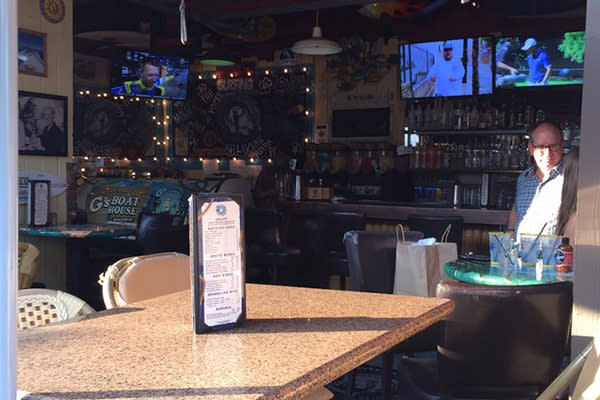 Slater's 50/50
Address: 8082 Adams Ave, Huntington Beach
Happy Hour is already incredible, but half price happy hour brings us straight to Slater's 50/50! Monday's and Thursday's during the NFL games, Slater's 50/50 has all of your favorite happy hour snacks at half price. Fried pickles and Hawaiian chicken lettuce wraps are two the of fan favorites while cheering on their team. They also have a special menu for your four-legged dog friends who are welcome to join you in dining!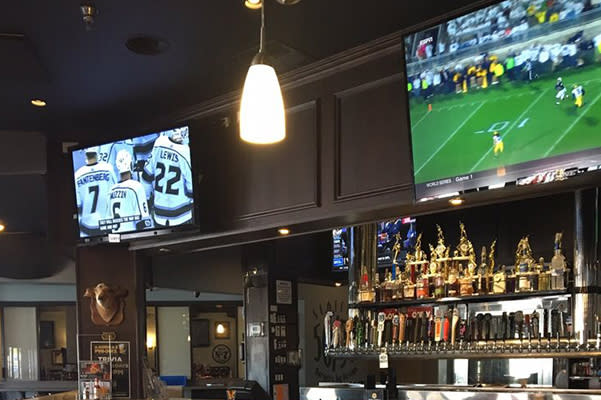 American Dream
Address: 21058 Pacific Coast Hwy #130, Huntington Beach
Calling all Duck's fans! The American Dream is the place to be for all your NHL watching nights. During the playoffs this past year, the American Dream gave out complimentary beer shots every goal the Duck's scored! They also recently expanded their menu to include breakfast, for those NFL fans wanting to watch the game while brunching.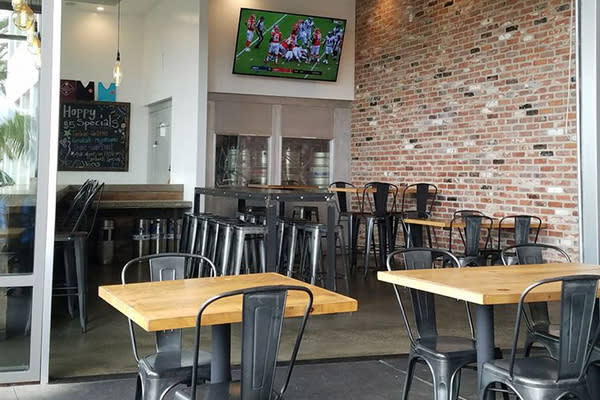 Dos Toros
Address: 221 Main St , Huntington Beach
Dos Toros, home of unique Southern California Mexican Food, is the place to watch all the best soccer games! Located right on Main Street, Dos Toros is a perfect place to stop for a mid-afternoon happy hour snack in the sunshine while rooting for your favorite team!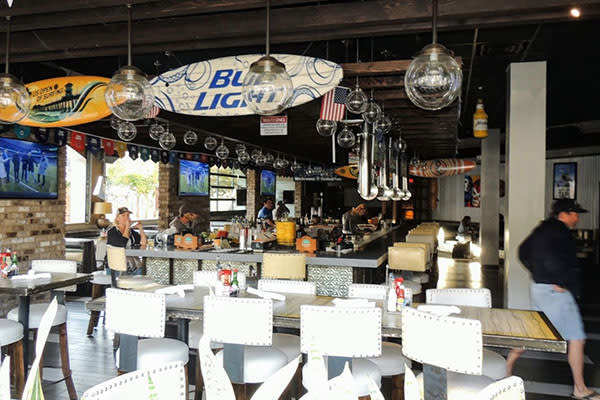 Huntington Beach Sports bars channels all sport enthusiasts with a variety of sports bars. Eat, drink and cheer on your team. Cheers!