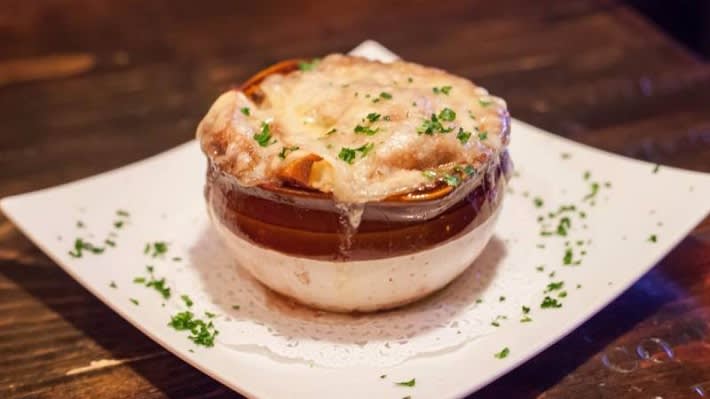 The oncoming sweater weather makes soup the perfect fall meal. Enjoying a hearty bowl of soup leaves you feeling warm and fuzzy inside, and isn't that what the season is all about? Plus, the comforting flavors will help you feel right at home while visiting Huntington Beach. Here, you can find delicious soups to cozy up with beside a beach bonfire or while lounging in a relaxing restaurant.
Broccoli Cheddar from Boudin SF
You can't go wrong with their famous clam chowder, but how about switching up your sourdough bread bowl with a cup of broccoli cheddar soup? Boudin serves it fresh every Tuesday, and you'll be dreaming about it for the rest of the week. Not to mention, it's also low on calories! One serving only has 330 calories, and it pairs well with a side salad or half-sandwich.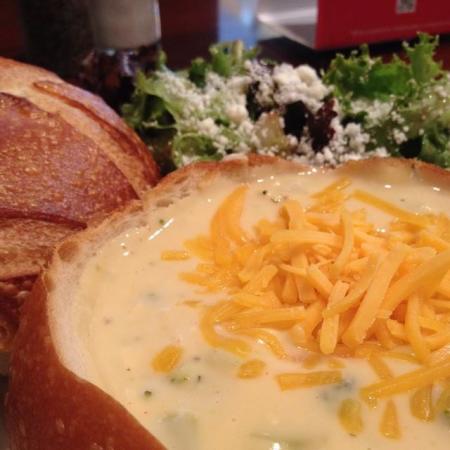 Tomato Soup (with Macaroni!) from Deli-licious
Wednesdays are tomato soup days at Deli-licious! You can accompany your bowl with the classic grilled cheese sandwich or top off the soup with homemade macaroni and cheese! This unique combination is a favorite amongst Huntington Beach locals, and it is one you won't soon forget.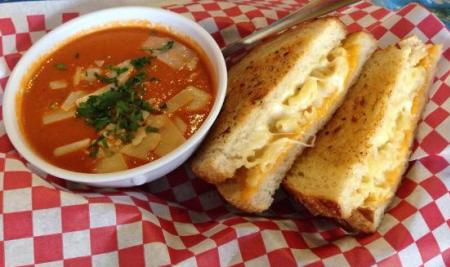 Sweet Corn Chowder from Vegilicious
The sweet corn chowder from Vegilicious is good and good for you! Made with organic sweet corn, organic soy milk, and organic vegetables, you can rest assured that your bowl is fresh and healthy. In addition, it does not contain any dairy products! The soup is free of guilt and rich in flavor. Could it get any better than that?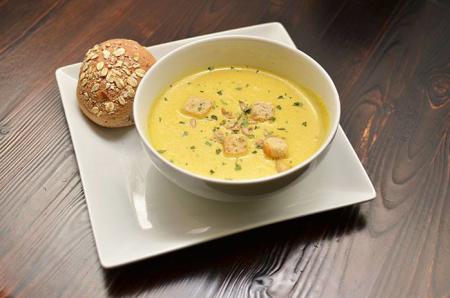 Clam Chowder from Fish Camp
Another local favorite, the clam chowder at Fish Camp is one of the most popular items on the menu! Served in a bread bowl, it makes a great appetizer before your fish tacos or a filling entree that hits the spot. After a visit to Fish Camp, Yelp user Sherrill H. declared, "My friend got clam chowder that was truly some of the best I've tasted."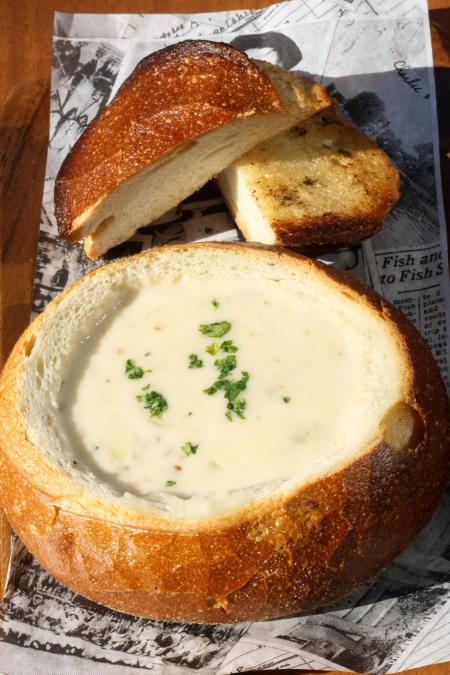 French Onion Soup from Black Trumpet Bistro
A family favorite and bistro specialty, the French Onion Soup from Black Trumpet Bistro has garnered a lot of buzz on social media, especially on Yelp! The hearty portion contains a rich broth and generous amount of melted cheese. This French onion soup is sure to satisfy your craving for the season's best soups!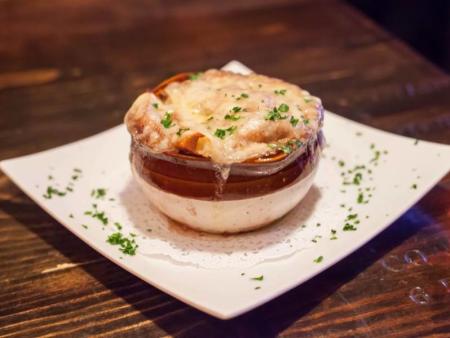 Shrimp and Chickpea Stew from Slapfish
In honor of October's National Seafood Month, Slapfish's Chef Andrew Gruel created the Shrimp and Chickpea Stew to promote sustainable seafood. Along with a hearty helping of shrimp, the tasty stew contains fresh vegetables, chickpeas, and potatoes for a complete meal. You can make your own delicious soup just like Chef Andrew's by following this recipe!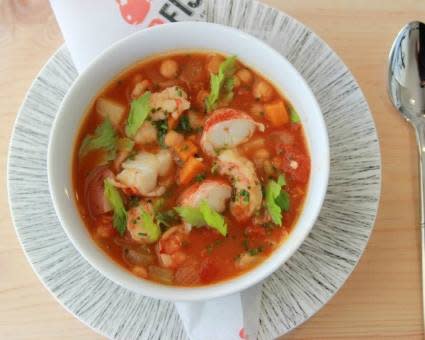 Before heading out to surf, be sure to get a spoonful of some of the best soups in HB! Let us know what soups you'll be warming up with in HB this fall by tagging your Instagram photos with #surfcityusa.