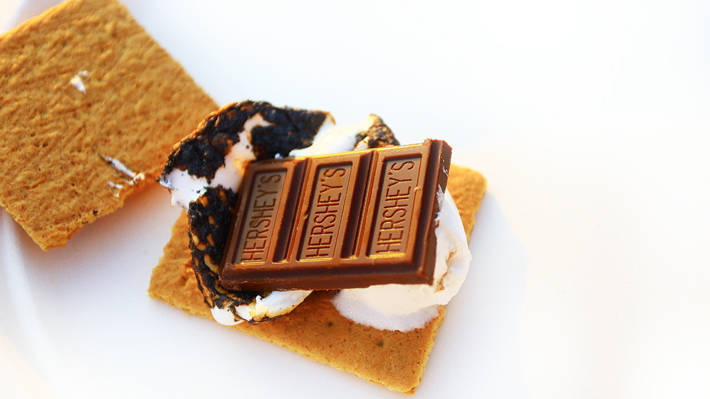 Get some firewood, find your skewers, and gather your friends. Today is National S'mores Day, and the Huntington Beach bonfire rings are calling! To commemorate the occasion, relish in some fun facts and recipes for everyone's favorite bonfire treat.
Fun Facts
The first printed s'mores recipe appeared in a Girl Scout handbook in 1927. They have been a bonfire favorite for over 87 years.
Can't resist making more than one s'more when you're around the fire? The treat sure lives up to its name, which is short for "some more!"
Americans buy 90 million pounds of marshmallows each year. How many s'mores do you think you can make with that?!
Shake Up Your S'mores
You can't go wrong with the classic marshmallow and milk chocolate square jammed between two graham crackers, but how about substituting the traditional ingredients for even more gooey goodness? Mix and match these alternatives to see what bonfire concoctions you can whip up!
Graham Cracker Alternatives
Change up your chocolate! 

 

Peanut Butter Cookies
Chocolate Chip Cookies
Rice Krispy Treats
Wafers (vanilla or chocolate) 

 

Nutella
Speculoos Cookie Butter
Dark Chocolate Squares
York Peppermint Patties
Reese's Peanut Butter Cups

Or throw in some extras! Try adding in: caramel sauce, roasted peaches, sliced apples, banana chunks, nuts, chocolate shells, or a small piece of bacon!
Ginger and Caramel S'mores
S'mores have just gotten a whole lot sweeter thanks to this recipe by Sunset Magazine! Instead of your typical milk chocolate square, accompany your marshmallow with a dark chocolate square filled with caramel. Then, wedge the two between gingersnap cookies. Mmmm...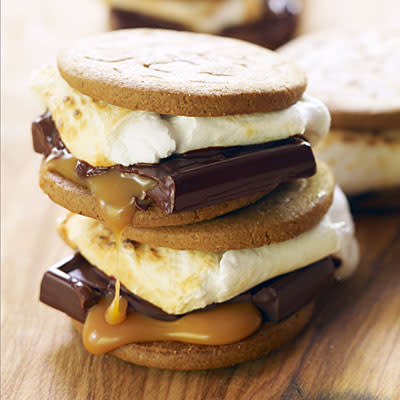 Celebrate National S'mores Day with a Surf City bonfire, your good friends, and the best s'mores you've ever tasted!
What are some unique s'mores creations you have made around a bonfire?