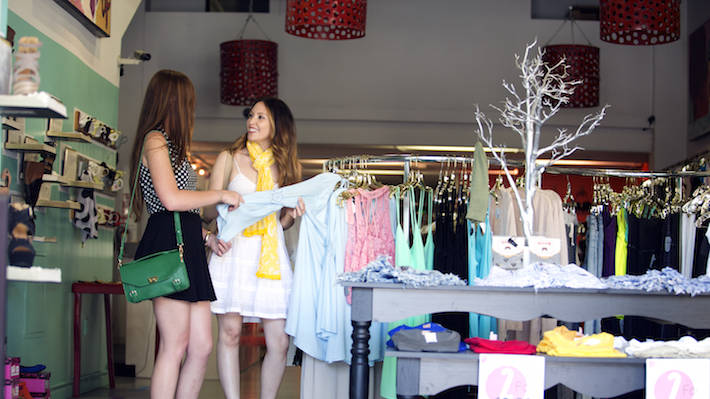 He loves me, he loves me not. The truth is-who cares. What matters is how much self love you've enveloped yourself in over the years, along with the sisterhood of your ladies. Equally loved and loathed, Valentine's Day falls on a Saturday this year, opening the gates for a full-on celebration of dating yourself and your girls. All the single ladies, here's how to paint Huntington Beach red this February 14th.
Our ideal girls day would go a little something like this, and reservations for each adventure are highly recommended. Meet in Downtown Huntington Beach for a complete "treat yoself" package, dabbling in a little sweat, healthy bites, heavy pampering, retail therapy, and wine tasting, followed by dinner somewhere swanky. The options are aplenty, and here are a few to get your wheels spinning. If you're a Surf City VIP, you can take full advantage of deals at dozens of local businesses.
For a morning energy boost, have some fun in the sun shredding the pier with your own gear; taking a surf lesson with 17th Street Board Shop, Banzai Surf School, Surf City Adventure Tours, or Toes on the Nose; cruising the beach path for $10 with Bargain Bike Rentals; or a good old fashioned and free group stroll along the Ocean Strand, sand, and pier. If you prefer the indoors, strengthen, lengthen, and reconnect with a class at YogaWorks on Main Street. A drop-in session as a new student will run you $22.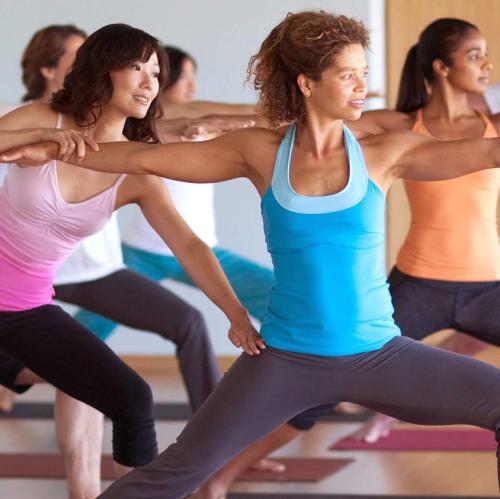 Now it's time to refuel. Before seriously indulging later in the day, revitalize with a fresh-squeezed juice, like The Buzz from Nekter Juice Bar, or opt for one of their smoothies or acai bowls. If it's acai bowls you're specifically after, there's no better place than Banzai Bowls. Should you require a bit more sustenance, Jan's Health Bar will cure a rumbling belly with healthy breakfast treats from bowls to smoothies to avocado toast.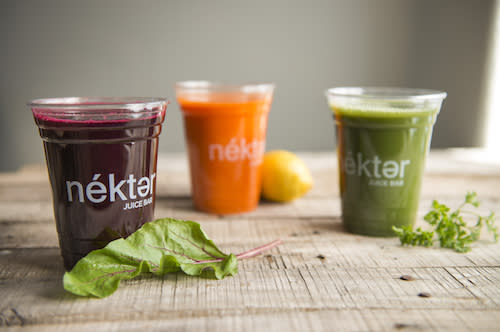 Next up on the list: pampering. Main St. Day Spa is a convenient one stop shop for facial, nail, massage, and wax treatments. Perks include customized scrubs as well as happy hour and monthly specials. Right now a $45 organic herbal pedicure treatment comes with a complimentary gel manicure. Once you're feeling and looking more like your fine self again, head over to Meleesa The Salon and let the talented staff twist your mane into a woven work of art at the braid bar.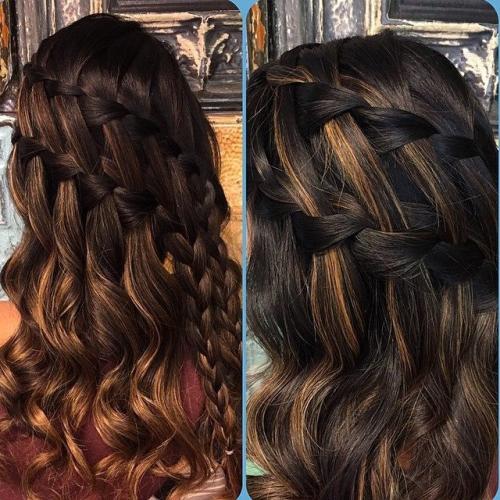 You can also skip the massages and nails and head straight to the salon, which offers four signature facials, as well as facial boosters and brow/lash services. A third way to spoil yourself is the Pacific Waters Spa at the Hyatt Regency Resort & Spa, just a short walk from Main Street. The $50 Day Spa pass grants you access to many of the spa's lavish amenities without emptying your wallet. Relax in the sauna and steam room, private whirlpools, and outdoor relaxation areas, or skip the aforementioned exercise options and take an aerobics class here. Then, wash it all off under waterfall showers and prepare for the second phase of the day in the locker room, complete with personal lockers.
Of course, no ladies adventure would be complete without a little window browsing, which you've surely already been doing up, down, and around Downtown throughout the day. The best spot for vintage threads, accessories, and overall style inspiration is 1 Look Vintage. Carve out at least a half hour to comb the curated clothing collection and riff through their ever-changing vinyl selection. Other retail boutiques housing trendy collections include Irene's Story and Model Citizen. For the surfer chic, you can't go wrong at Huntington Surf & Sport and Jack's Surfboards, both of which often roll out fabulous sidewalk sales.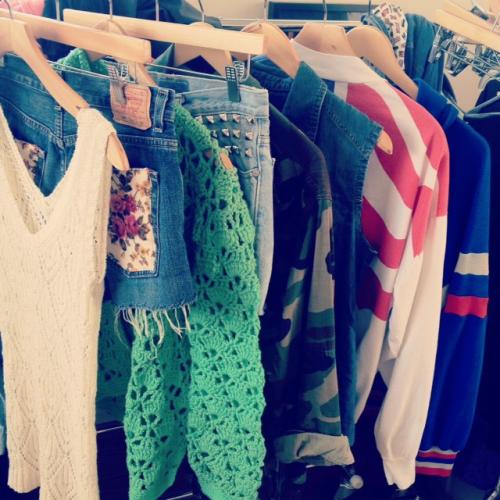 Surely you've worked up an appetite again, and there's one spot in the 'hood that's the perfect cure for a group of hungry, thirsty dames: Main Street Wine Company. Grab a seat on their outdoor patio, order flights, cheese plates, and chocolates to your heart's content, and take it all in. If it's an ocean view you're after, you can't beat Sandy's for cocktails and shareable bites. Happy hour starts at 3:30 p.m. 
Before turning Single Ladies Day into Single Ladies Night, and provided you as a collective whole haven't completely crossed men off your list, we highly recommend stopping by Rockin' Fig Surf Headquarters for a visit with the surf legend himself, who's always good for at least one golden story.
A Downtown base where the group can retreat, refresh, and revamp would be ideal if you skipped the spa, and once you're ready to roll, do so on over to Zimzala and relax on the outdoor patio. You'll not only score a view of the Pacific and sip in the salty sea air, you'll sip specialty cocktails and feast on locally sourced, seasonal California fare by new Executive Chef Brian Drosenos. It's a classy, relaxing spot, and they might be hosting a live band that night to boot.
If you skipped the spa and your group is scattered around town, pick a spot to recharge, then head to the mother of all sophisticated restos in town: SeaLegs Wine Bar. Try for a spot in the lounge and order any and everything on the menu, which features shared plates already paired with wines. Did we mention the trio of cheesecake pops on the dessert menu? Four words: dipped in dark chocolate. (You're welcome.) Beer babes, do not despair. SeaLegs does not discriminate and offers a rotating tap of draft brews and a Five Flight Beer Bridge. For beer lovers seeking a more casual vibe, Beach City Brewery and Four Sons Brewing are the newest and finest breweries in town. Food trucks typically roll in for dinner.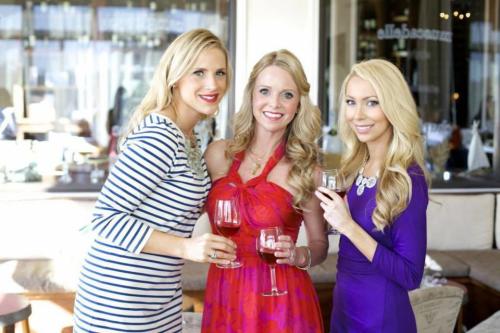 Late-night dancing may call your group, and there's no better place to kick off your Sunday shoes than Main Street. Use your ears and hop around until you find the right tune. Get wild, ladies.