Try before you buy—this is the guiding principle at vomFASS, a purveyor of artisanal goods that recently opened in Huntington Beach. Located inside Lot 579 at Pacific City, vomFASS' name translates to "from the cask," a nod to the fresh, mouthwatering samples offered of each product in this Surf City shop.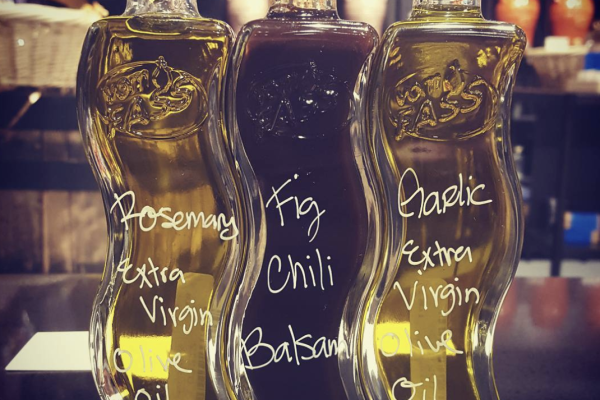 Vinegars, oils and spirits are among the wares sold in the European-style tasting room, which welcomes visitors with a mesmerizing display of bottles containing a rainbow of liquids. Dark blueberry liqueur, velvety white Vanilla Dream and amber-hued extra añejo tequila line the shelves, inviting passersby into the well-appointed space that features large standing barrels serving double duty as functional display space as well as decor.
Once inside, customers will find a retail experience unlike any other. A focal point in the cozy shop is a small bar where vomFASS staff is ready to guide visitors through an incredible tasting experience. Specialty oils like hazelnut can be mixed with liqueurs—try nut chocolate—to create new profiles that will entice the palate with complex dimensions of flavor. The knowledgeable team can even recreate favorite food combinations. Craving a pumpkin spice latte? Talk to the staff and they can work magic with a blend of creamy Vanilla Dream liqueur and pumpkin oil.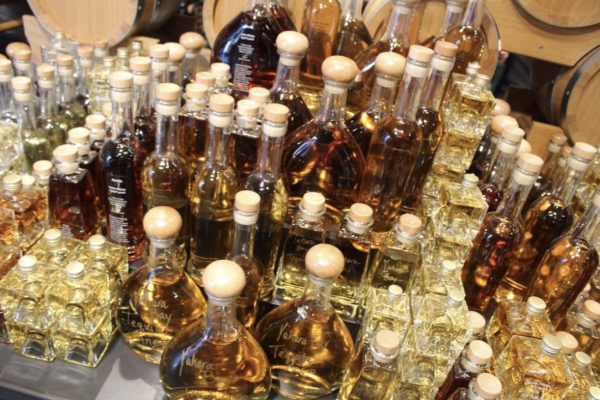 An international company with roots in Germany, vomFASS has more than 300 locations worldwide; Huntington Beach is the first Orange County shop. Balsamic and fruit vinegars are produced exclusively in the company's native Europe, while oils are cold-pressed and vacuum sealed. Freshly poured from colorful ceramic dispensers, these aromatic elixirs can be packaged together to create a thoughtful gift for a loved one.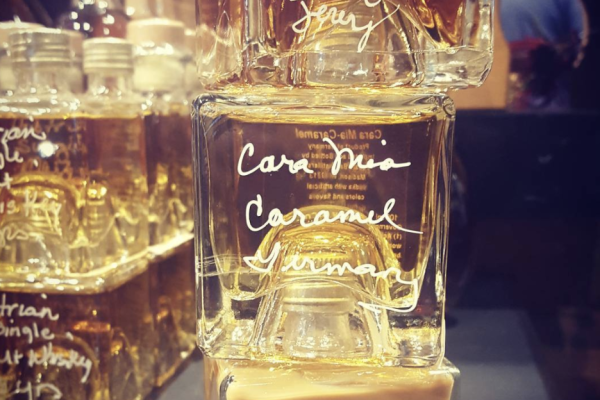 Alongside the vinegars and oils, liqueurs and other aged spirits like whiskey and tequila also boast international origins. Single-grain whiskey from Belgium is as at home here as single-malt whisky from India, aged six years in wooden casks. By sipping samples of these small-batch spirits, customers can explore the different tasting notes and learn how region affects color, bouquet and mouthfeel.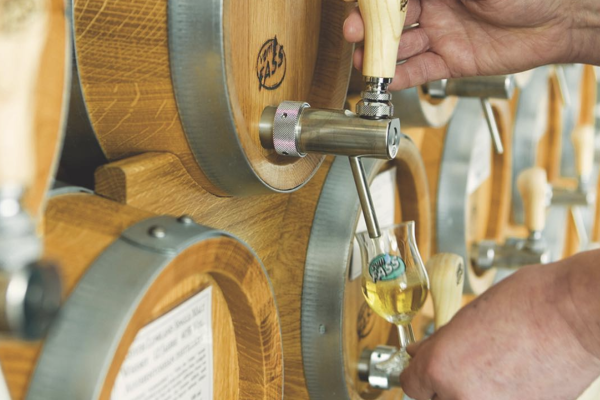 In addition to fresh pours available in virtually every size bottle, vomFASS also has artfully arranged displays of red, white and sparkling wines, as well as specialty products like honey and sauces. Throughout the year, special ticketed events like Bubbles & Brunch are also held in the shop to offer delightful food pairings alongside vomFASS' specialty goods.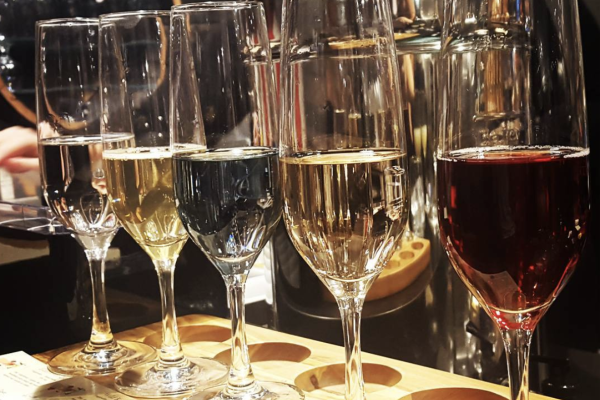 vomFASS is located inside Lot 579 food hall at Pacific City: 21058 Pacific Coast Highway, M138, Huntington Beach, CA 92648; 714-374-0044; vomfassusa.com/huntingtonbeach
Huntington Beach Tastings