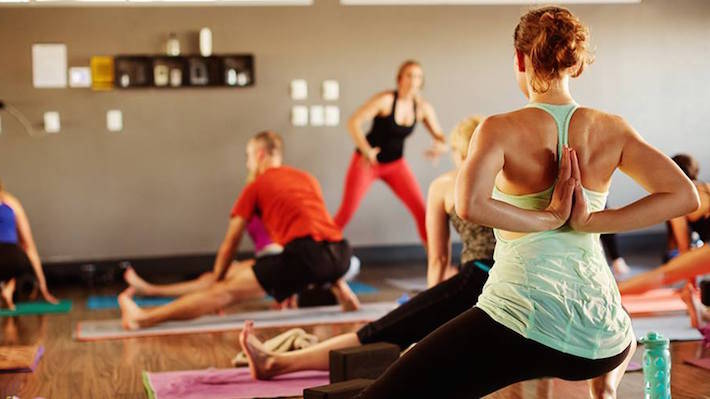 The New Year is approaching and you undoubtedly have made a resolution related to health and hitting the gym along with millions of other Americans. Let 2015 be the year you actually follow through and reach your goal! We've gathered a list of fun indoor fitness options that will inspire and motivate, from personal training and gyms to yoga and other workout classes. Find your fitness fix in Huntington Beach!
Personal Training and Gyms
808 Adams Ave
714.374.9998
Fitness Center for OC residents, get to know your name, With 8000 square feet of space, it is one of the largest facilities of its kind in Orange County, complete with private training, free weights, cardio, spinning, pilates, barre, and boot camps. And for your convenience, we offer a hair salon, day spa, massage, and free WIFI access.
9582 Hamilton Ave
949.400.7629
She Rocks Fitness is the only women's boot camp in Huntington Beach that offers a 35 minute workout that is fun and effective.
7362 Edinger Ave
714.842.2269
UFC Gym®is the first major brand extension of the Ultimate Fighting Championship®, the world leader in mixed martial arts. Offering a full-range of group fitness classes, private MMA training, personal and group dynamic training, plus MMA-style youth programming, UFC Gym creates something for all ages and fitness levels.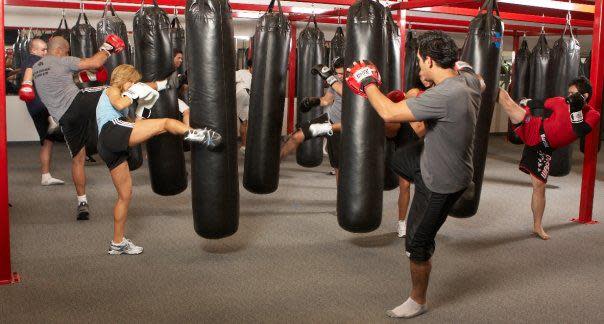 5900 Warner Ave
714.846.2223
My Gym has developed an extraordinary program and facility for children 6 weeks through 10 years of age offering structured, age-appropriate, weekly classes that incorporate music, dance, relays, games, special rides, gymnastics, sports and more. Children have loads of fun as they gain strength, balance, coordination, agility and flexibility while developing social skills, confidence and self-esteem.
Yoga
8853 Adams Ave
714.968.9642
Yoga Tribe was awarded the Best Yoga Studio by Orange County HOTLIST Cityvoter in 2008, 2011, 2012 and 2013! They pride themselves on providing the best combination of high quality instruction and the most affordable prices in Orange County, teaching the Dayton Method Hot Yoga as well as Hot Power Flow classes.
7777 Edinger Ave
714.889.1279
Set to energizing music, CorePower Yoga strengthens, balances, detoxifies and exhilarates the body and mind. CorePower Yoga classes will have you moving, breathing and sweating. No matter your age, strength or flexibility level, CorePower Yoga has a yoga class to meet you where you are.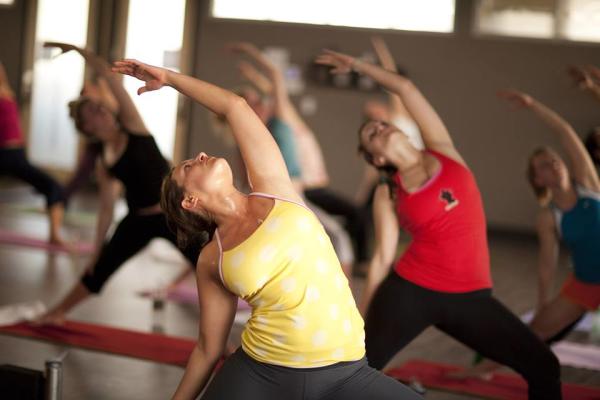 21022 Beach Blvd, Suite 201
714.536.7969
Bikram Yoga is a series of 26 postures and 2 breathing exercises designed to stretch and strengthen the body. All classes are a 90 minute Bikram Yoga Class, appropriate for all levels from beginner to advanced.
7923 Warner Ave, Suite K
714.599.6424
Rise Yoga's most popular class is Vinyasa Flow Yoga, which initiates "breath to movement" awareness and emphasizes safe alignment to keep joints stable and muscles working in order to strengthen and increase flexibility.
Other Fitness Classes 
16401 Gothard St
714.596.7400
Studio Fusion, a boutique dance and fitness studio, has created proven fitness systems that are specifically designed to ensure visible results in as little as 10 classes. Try them all with an unlimited month pass; Barre Fusion, Boogie Box, Cardio Kick & Sculpt Fusion, Core Flow Yoga, HardCORE Hustle, Hip Hop Cardio Fusion, Pilates, Piloxing, PiYo, Turbo Kick, Yoga, and Zumba.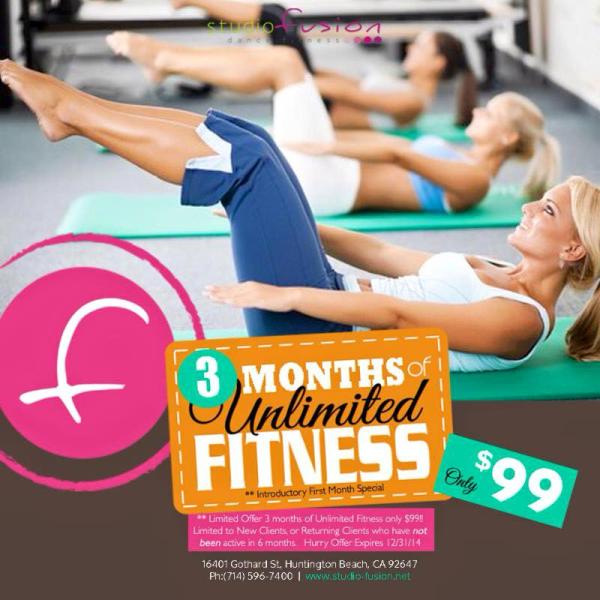 16942 Gothard St #J
714.848.4708
Fembody Fitness offers a unique workout experience. Specializing in pole dance fitness classes, they also offer aerial silks, barre workouts, burlesque, and flexibility classes. Want the studio to yourself? Book a private party!
7101 Yorktown Ave, Suite 101
714.330.9001
In just 55 minutes, you will achieve a total body workout targeted at the areas of the body women struggle with most: seat, hips, thighs, abs, and arms. Each strength section of the workout is followed by a stretch section, which will help you achieve a long, lean, and strong physique. Pure Barre is truly the fastest, most effective way to change the shape of your body, producing results in as few as 10 classes!

If your New Years resolution also involves saving money, check out offers from the above fitness options along with other classes and gyms in Huntington Beach on Groupon!