Fall in Huntington Beach is like a continuation of the endless summer, but less crowded. The beach is open and spacious; the weather is still warm and sunny; sunsets are spectacular; and a cornucopia of activities and events is abundant. So treat yourself to a pumpkin spice latte from Portola Coffee Roasters or Philz Coffee in Pacific City. Then find a bench on the Huntington Beach Pier to enjoy it and plan your days at Surf City USA.
Dance on the Sand at SeaLegs Live  
SeaLegs Live is the first and only California live music venue on the beach featuring topnotch hip-hop, rock, indie, pop and country artists such as country singer Kellie Pickler who will be performing at SeaLegs Live on October 20th. It is a general admission venue and mostly standing room. However, a limited number of ticket packages can be purchased for fire pits and cabanas.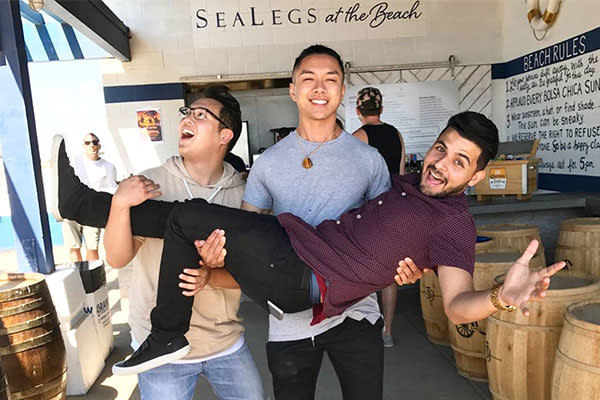 Bolsa Chica State Park by PCH and Warner
Color Run – The Happiest 5K on the Planet
Coming to Huntington Beach October 7, Color Run is a unique paint race that celebrates health, happiness and individuality. It is a five kilometer, untimed event where participants are doused from head to toe in different colors at each kilometer. After the race, the fun continues with an amazing Finish Festival. This over-the-top party features music, dancing, giant inflatable unicorns and massive color throws that create vivid color combinations. Check website for ticket prices.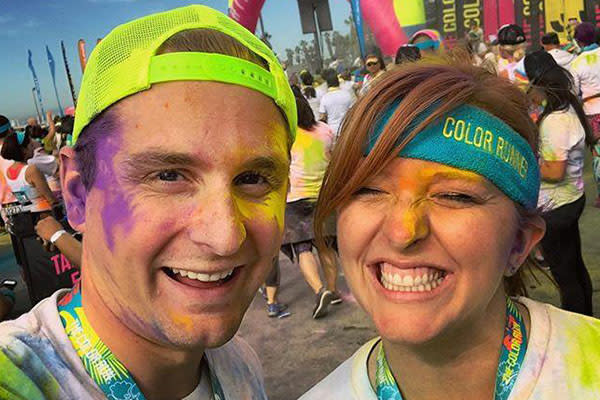 Huntington State Park
http://thecolorrun.com/locations/huntington-beach-ca/
Donuts, Coffee and Classic Cars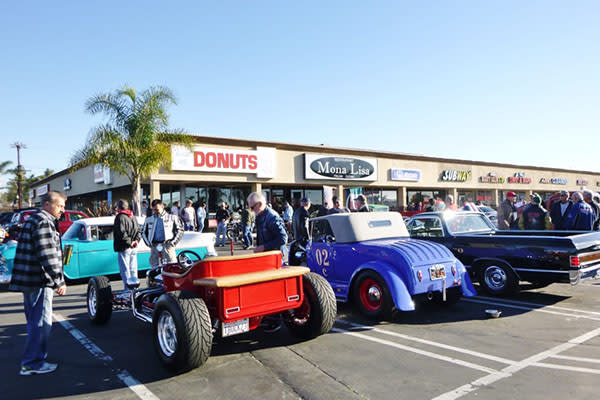 During the week it's just a strip mall, but on Saturday morning about 300 car enthusiasts show up to show off their hot rods, muscle cars, pick-ups, woodies, sports and race cars at this informal weekly car show. For more than 20 years, Donut Derelicts has taken place in the parking lot on the north-east corner of the intersection of Magnolia Street and Adams Avenue on Saturday mornings from approximately 6:30 - 8:30 a.m. all year round. Adams Avenue Donuts is the anchor at the shopping center, hence the designation Donut Derelicts. Pick up a donut and coffee and have fun at this three-hour car fest. No fee, no membership, no dues – just good times. And if you are into celebrity sightings, hot rod builders and designers Chip Foose and Little John Butera, baseball Hall-of-Famer Reggie Jackson and others are a few of the well-known car lovers who frequent this event.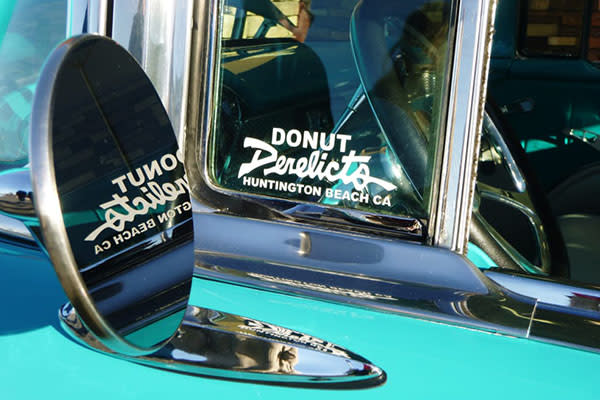 9015 Adams Ave (corner of Magnolia and Adams)
https://www.donutderelicts.com/
Surf City Nights Street Fair
Join the locals Tuesday nights from 5-9 p.m. for a farmer's market, food vendors and street performers. All ages are welcome at this family-friendly weekly event.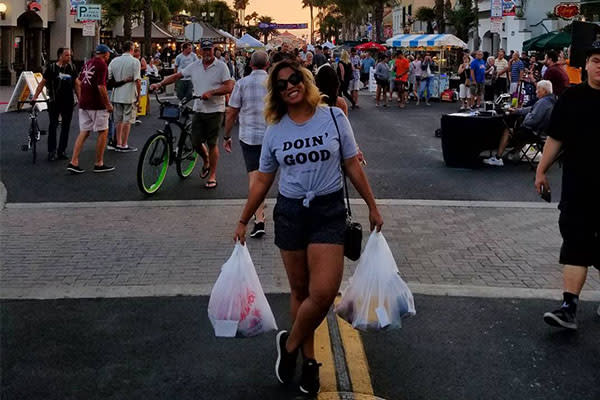 Main Street between Orange and PCH
Pier Plaza Art Afaire
The shimmering Pacific Ocean is the perfect backdrop for showcasing original artwork and unique handmade crafts at Pier Plaza Art Afaire. Vendors from the local community as well as from all over the country can be found at this art sale on Fridays from 11 a.m. to 7 p.m. and on most weekends throughout the year from 10 a.m. to 7 p.m.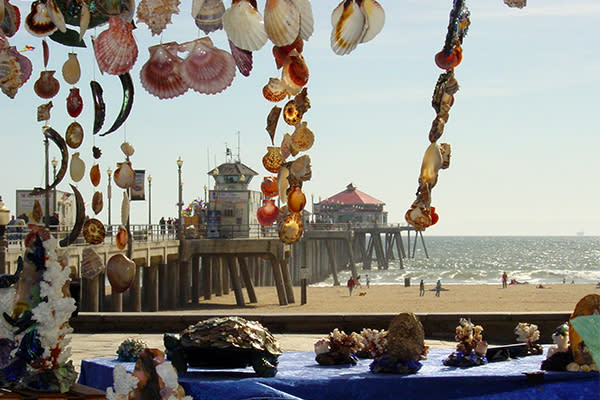 Pier Plaza (adjacent to the beach by the Huntington Beach Pier)
Breitling Huntington Beach Airshow
The second annual Breitling Huntington Beach Airshow will take place on September 30 and October 1 from noon to 4 p.m. with a practice day on September 29.  It is the only beachfront airshow on the West Coast. Witness the jaw-dropping jet maneuvers of the U.S. Navy Blue Angels and the Royal Canadian Air Force's Canadian Snowbirds plus other impressive aircraft performances. Watch from the beach, on a boat or on a hotel room balcony. This year, through a partnership with iHeart Radio and KFI AM 640, the Breitling Huntington Beach Airshow will be broadcasting live on show days. Airshow attendees and enthusiasts can download the iHeart Radio app on their mobile devices and tune in to the live broadcast on the custom Breitling Huntington Beach Airshow station.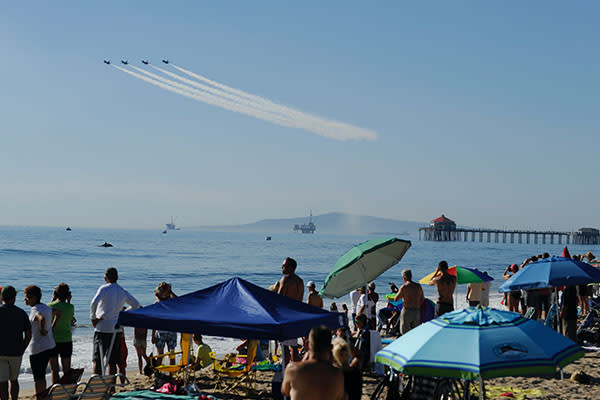 Show center is located approximately along the beach parallel to PCH and across from the Hilton Waterfront Beach Resort, 21100 PCH
Watch Family-Favorite Movies on the Beach
BeachFront Cinema is a premier outdoor movie experience featuring one of the largest inflatable, outdoor movie screens in California with theater quality projection and sound.  In addition to the movie, BeachFront Cinema also provides food vendors, live bands, a beach bar, contests and games. Guests are invited to bring low back chairs or purchase VIP tickets and sit in plush, jumbo beanbags with reserved upfront seating. Tickets are $10 and up. Admission is free for children age 3 and younger. Park within the State Beach parking lot or ride your bike on the strand to the event. Gates open at 5 p.m. Movies start at dusk. Up next are Top Gun – September 30 and The Nightmare before Christmas - October 21. Enjoy the movie and the incredible HB sunset.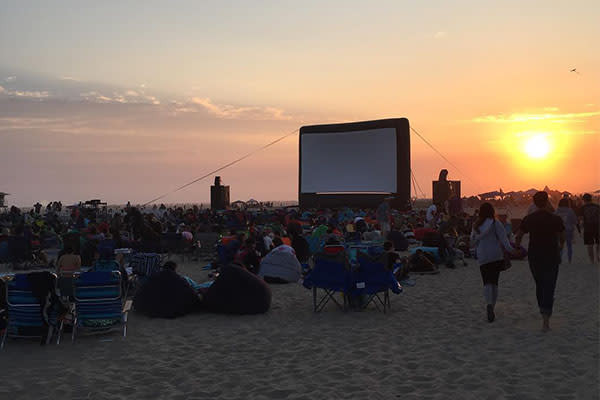 Huntington State Park
Newland and Pacific Coast Highway
No One Does Oktoberfest like Old World
Visit Europe without leaving Southern California at Old World. This year's epic Oktoberfest, held through October 29, promises to be the best celebration yet, offering authentic bratwurst and other German food, imported German beers, German bands, competitions, games and more. Wiener dog races will also be held every Sunday during the celebration from 3-4 p.m.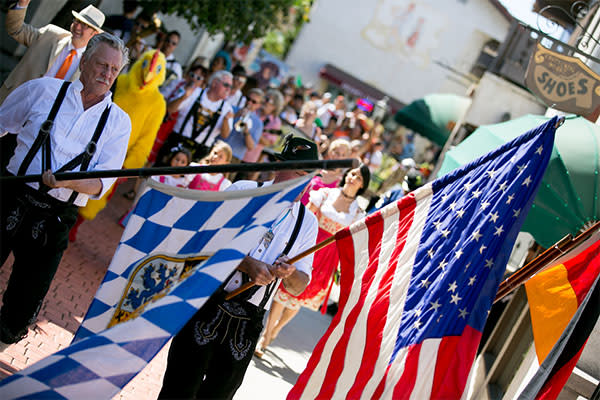 561 Center Avenue
http://www.oldworld.ws