The 2015 Vans US Open of Surfing brings the world's top surfers to Huntington Beach, one of them being Australia's Sally Fitzgibbons. Touted as the youngest surfer to win an Association of Surfing Professionals (ASP) Pro Junior event at age 14, the now 24-year-old multi-World Championship Tour (WCT) winner shredded her way to the US Open Quarterfinals, set for Thursday, July 30. Maybe it's the Coco Joy, the international coconut water brand of which she's the fresh face, or maybe it's her 18-plus years in the water. Whatever it is, we want to bottle it up and run the world.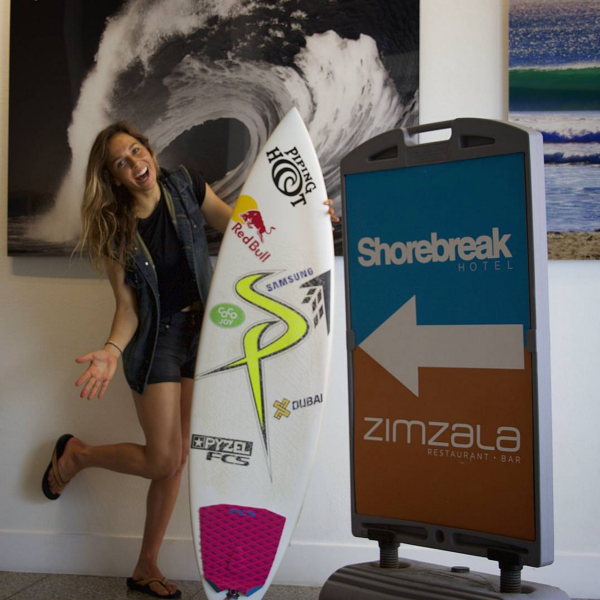 We caught up with the third best female surfer in the world at Zimzala inside her "home away from home," the Shorebreak Hotel in downtown HB, to find out why she's usually finished her first pier session of the day before your alarm even goes off.
Visit Huntington Beach: Congratulations on winning your heats today! Are you ready for the Quarterfinals tomorrow?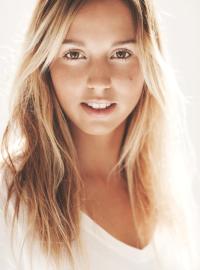 Sally Fitzgibbons Yeah, this event is really unique because it's a big week to be in a good mindset and attack any sort of condition as if you're a grom. When you're a grom, no matter what the wave is, you have the best approach to it. You're trying to elevate your performance as best as you can in that 30 minutes. I love the challenge of all things Huntington and US Open. It's awesome.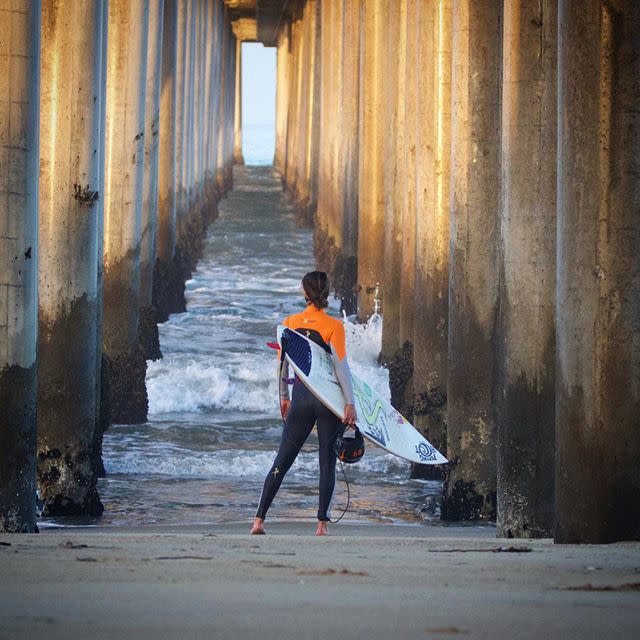 Where's your go-to surf spot?
I go down to the real dawn patrol, so like 5:40. You still have the lights on the pier, and everything's reflecting on the water. It's a real cool, quiet time because it, obviously, gets busy during the day. It's that moment of peace before everyone wakes up that I absolutely love. I start on the south side, I sit about 30 feet from the pier, and I usually catch the left ripple. There's this little secret spot in amongst the crown.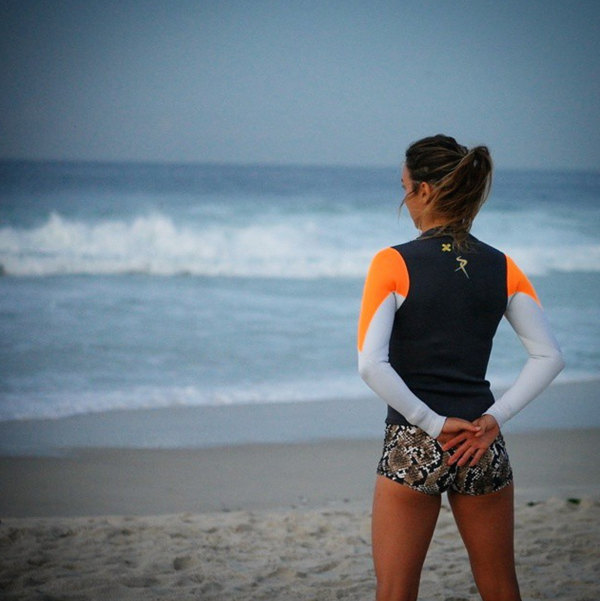 Any more advice for surfing locally?
A lot of people get drawn to just surfing right here at the pier, but there's so much beach. We surf here a lot because we're trying to prepare for the event. I'd say if I was just here casually on a surf trip or a local, I would surf down toward Dog Beach. I'd find my own peak and just surf whatever came in, avoid all of the crowds and all of the aggression.
What's your favorite thing about Huntington Beach?
In the summertime, all walks of life are here. There are international visitors, people on summer break, and the locals come out and really enjoy having us here, which is really important. The most connected I felt with Huntington was actually when I came out of contest season; I had to stop in for some work. It was just before wintertime, and it was pretty quiet. I was training for a big event, so I did a lot of training on the beaches all the way down to Newport. I loved the community—the core community that's there through thick and thin and not just when the tourists are here. It's a really warm vibe, a really neat surf culture, and I think it's a great mix of family and youth culture all in one. It's unique compared to some of the other places we've traveled to.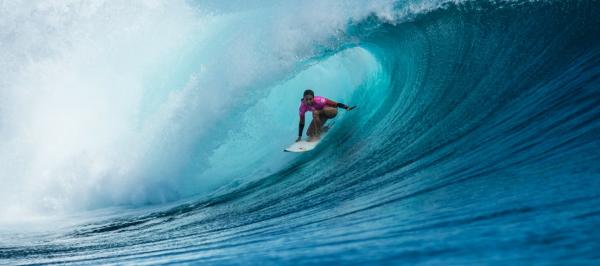 Do you think we've earned our name as Surf City USA?
Oh for sure. It's so iconic. In the lineup, I envision moments from when it was the Op Pro, or moments like when Rochelle Ballard ran into the pier—all these moments in surf history when it was crucial World Title time. In general, you talk to some of the people who have been surfing here for 50-odd years, and they tell you stories from way back when. That's a true sign of somewhere iconic. It's a rich history town that has many layers to it and has a lot of depth, not just having one singular event. It's got people who have lived and breathed the pier their whole lives.
When you come to town, what are the spots you have to hit?
You've got to come to Shorebreak to stay. It's my little home away from home.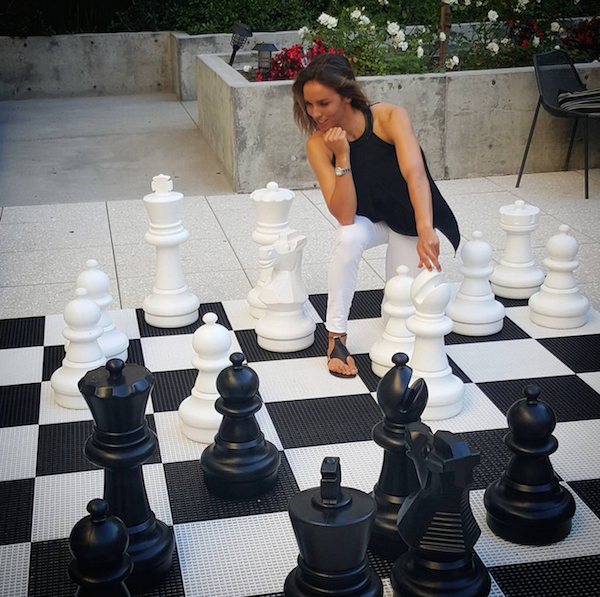 Every year it depends on how busy the schedule is, whether you're going further than Main Street or not, but I love the farmers' markets. Every Tuesday night and Friday lunchtime I go down and chat with all the locals and get amazing fresh produce. Often when we're here for the US Open, I don't have a car; I base myself here and walk everywhere. So I love those activations around the community to bring the best of the best and have fresh good food. I always stock up and take it all to my room. The cleaners probably think I'm crazy. It's like a fruit and vegetable market. The variety this time of year, coming from wintertime at home and chasing the summer over here, you get all the seasonal fruits, the really vibrant colors, and it brings it to life. I usually pick up some flowers, my almonds, and my little bits and bring it back to the hotel.
When we were younger coming here, we used to stop into Duke's and walk all the way down to Jan's [Health Bar] to get those big sandwiches and a smoothie. Watertable has really amazing food too.
What advice do you have for the female surfers out there?
Surf with confidence. Surf with the attitude that you have superpowers and that you can do anything and achieve anything in life. Just try. If you're just starting out, make sure you grab a bunch of friends. I think the best parts are in learning something new. The parts where you fall. You may look silly at times, but those embarrassing moments, they're the moments you remember with your friends. The ocean and surfing, it's a lifelong venture. Once you love, you love for life. Then the ocean's always there for you. That's what I love.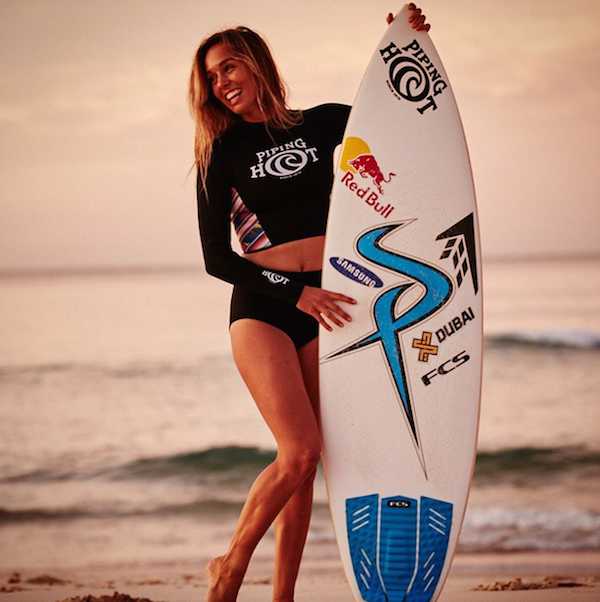 It doesn't have to be surfing. Whatever you dream or set out to do, it's about going through all of the obstacles, the ups, and downs. That's the fun part. It's a journey. 
Head to the HB Pier south side or tune into the live webcast to catch Fitzgibbons battle it out in the 2015 Vans US Open of Surfing.
*Photos courtesy of Sally Fitzgibbons Instagram and Facebook.