Vans director of events and granddaughter of Paul Van Doren, founder of Vans
In 1966, Kristy Van Doren-Batson's grandfather Paul Van Doren and his brother started Vans, an iconic Californian manufacturer of shoes - including the signature checkerboard pattern. Now, in addition to shoes, the company produces apparel and other products such as t-shirts, hoodies, socks, hats and backpacks. The brand is also active in the action sports industry and sponsors skateboard, surf, snow, BMX and motocross teams. This years marks the 50 year anniversary of the Vans brand.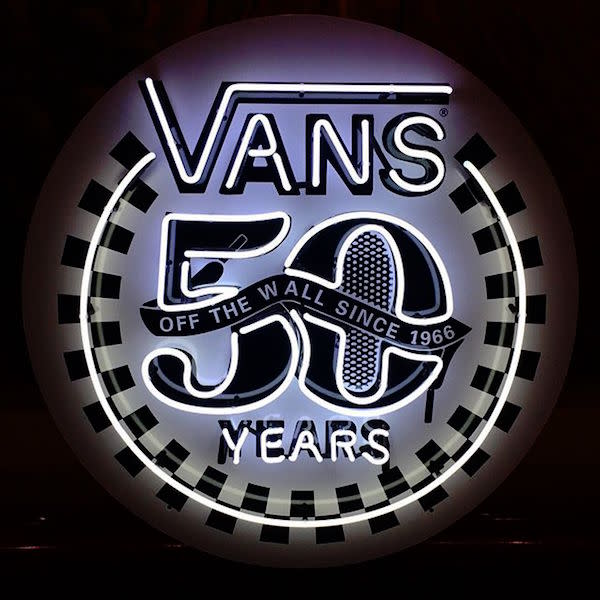 Along with their 50th anniversary, July 23-31, 2016 will be the fourth year of Vans sponsorship at the US Open of Surfing in Huntington Beach.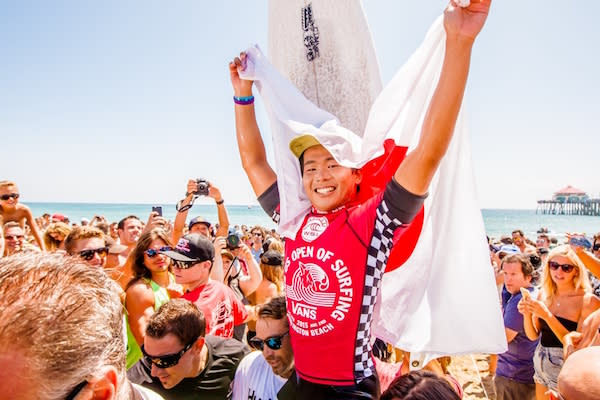 For decades, the Van Doren family history and Vans brand have meshed with Huntington Beach's history. As a child, Van Doren-Batson listened to her grandfather talk about how Huntington Beach was a part of the Vans story. As Van Doren-Batson tells it, Huntington Beach is the exact location where her grandfather met surfing legend Duke Kahanamoku. Surf City USA is also where Paul Van Doren got the idea to create custom Hawaiian floral print shoes inspired from champion surfer Fred Hemming's shirt in the '60s.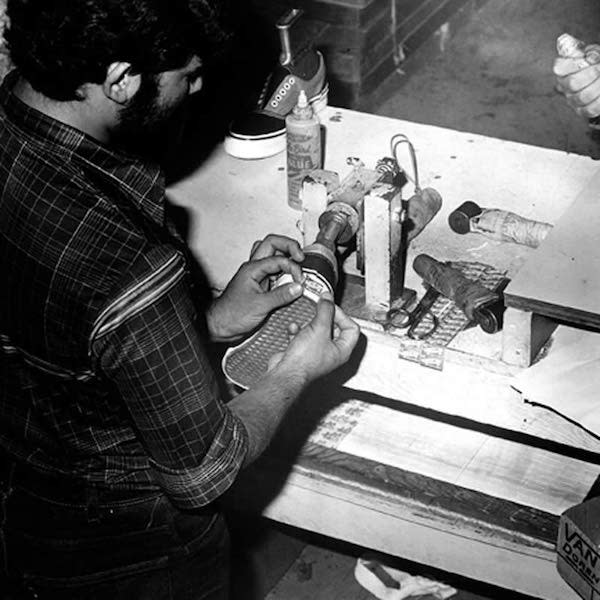 Van Doren-Batson grew up learning the family business and is currently Vans' Director of Events. She works alongside Vans' retail and wholesale teams, leading regional grassroots event marketing to build awareness of the Vans brand, to cultivate new accounts, and foster existing account relationships and fans across the globe. Following in her father Steve Van Doren's footsteps (who also has been involved in the family business since he was a youngster and has quite the gift for gab), she enjoys her role as an enthusiastic ambassador sharing stories around the world about the Vans legacy and providing consumers with a great and memorable experience.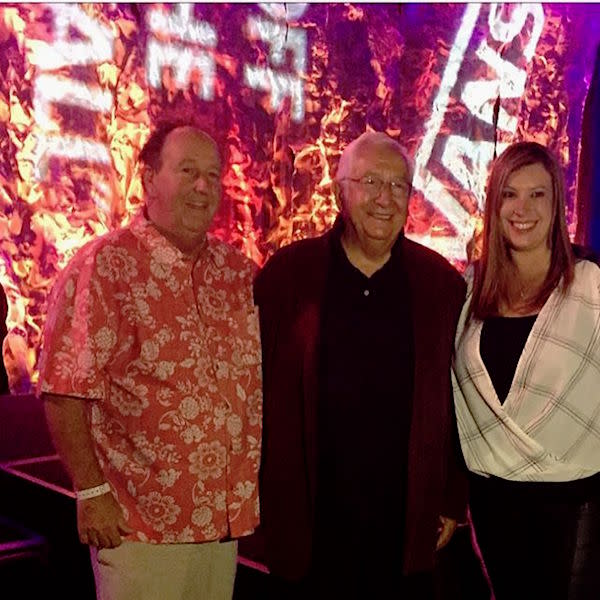 In this interview, Van Doren-Batson provides insight about her family, the Vans brand and their long and positive relationship with the Huntington Beach community.
HUMBLE BEGINNINGS
Why did your family start and keep the Vans business in Orange County?
My grandfather moved to Orange County from Boston in the 1960s and worked for another company. When he decided to start Vans, he was already creating a life here in California with his family. As my father Steve Van Doren says, "Thank goodness my dad didn't stop in the middle of the country." You just can't beat this beautiful California weather.
How would you best describe the Vans culture/brand?  
When my grandfather began the company he always said, "I am in the people business, not the shoe business." That statement has resonated in the company for the past 50 years. I tell my grandfather all the time that he created a brand that gets people so genuinely excited to tell their personal Vans story. How many brands can say they have that connection with their consumers? Vans is a brand that transcends generations and inspires creativity in the young and the young at heart. For me, Vans has always been inspired by family. We are where we are today because of the people who inspire us and of course the fans who have supported us along the way.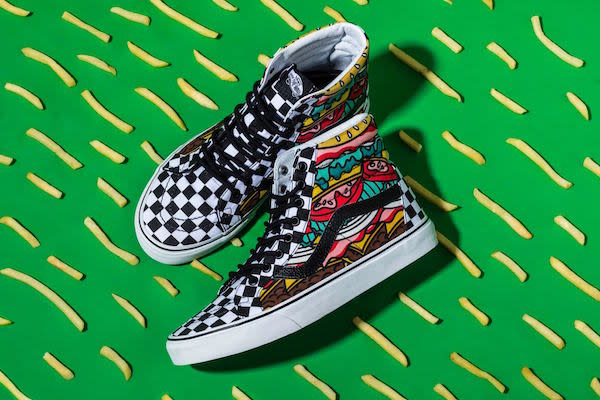 What are you most proud of as a member of the Vans family and representative of its brand?
There are still Van Doren family members, my family members, working the day-to-day operations at this company. It's a humbling thing to be able to share the history of the people that built this company, and a handful of those people are still representing Vans today, including me! Vans is passionate about action sports, music, art and street culture. I'm proud to be a part of such a positive legacy for our unique youth culture and the generations that came before it.
VANS AND HUNTINGTON BEACH: A MATCH MADE IN ORANGE COUNTY
What do you love about Huntington Beach and doing business/pleasure in HB?
Huntington Beach is Vans' backyard. In addition to Huntington Beach being the location where my grandfather got the inspiration to create custom Hawaiian floral print shoes, this is where action sports were born, and naturally we are committed to partnering with Huntington Beach indefinitely. Plus, my family has history here. Vans built an amazing skatepark for the community, and we have sponsored the Vans US Open of Surfing for the past three years. We also host all of our global sales meetings here. Huntington Beach and Orange County have and will always be part of our business.
What would you like people to know about the Vans Off The Wall Skatepark & Jack's Garage that opened in HB in 2014?
Vans built a skatepark to honor our roots in Orange County and give back to the community. We inherited the original flat bar from the Huntington Beach High School and placed it in the Vans skatepark as an homage to the history of skateboarding in Huntington. This park provides a terrain that challenges every skill level. It is the place the community can call home and be proud of. This free, world-class facility offers the best competition size bowls, flow sections and a massive street course. You may even argue that it has evolved Surf City into Skate City!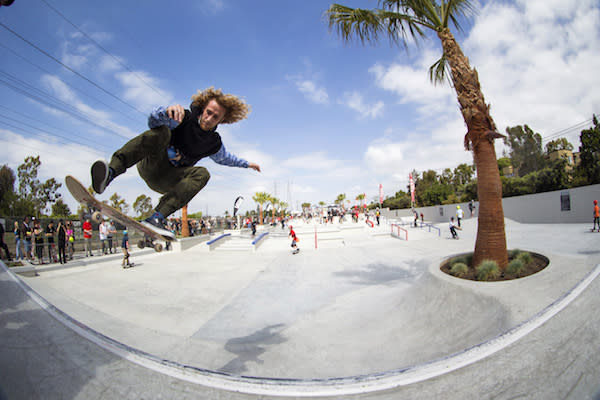 Why did Vans choose to sponsor the US Open of Surfing?
Vans embraces Huntington Beach as our backyard, and we wanted to show our commitment and support of this prestigious action sports event bringing in not just surf, but skate and BMX.
What has been the most rewarding part of sponsoring this event?
Working across several departments in the company—I'm talking worldwide— to produce one marquee event is not an easy task. But when you get to witness all the moving parts and watch it come to life from the ground up, it really is a rewarding experience.
What can people look forward to for the 2016 US Open scheduled for July 23-31?
You can expect an incredible exhibition in surf, skate, BMX and more. We have doubled our community attendance for the movie nights held in the Van Doren Village over the last three years, and we take pride in bringing families and spectators together for an exciting weeklong festival experience.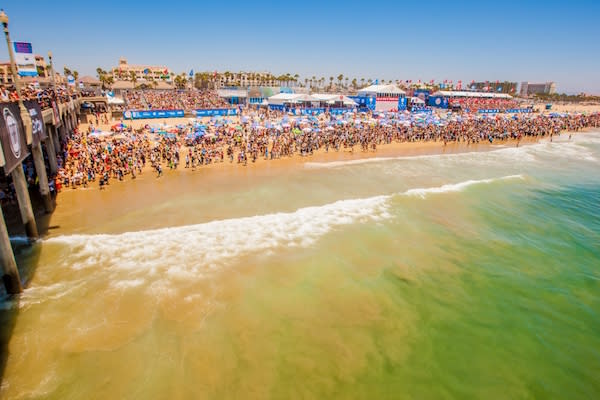 WHAT'S NEXT?
Anything else you'd like to add?
Huntington Beach will always be part of Vans' DNA. It is the hub of action sports. I love being on the board of Visit Huntington Beach as I have been able to bring business here through partnerships that benefit the culture and the community. The city supports Vans' mission to showcase this historic city and the heritage of our brand in an authentic way.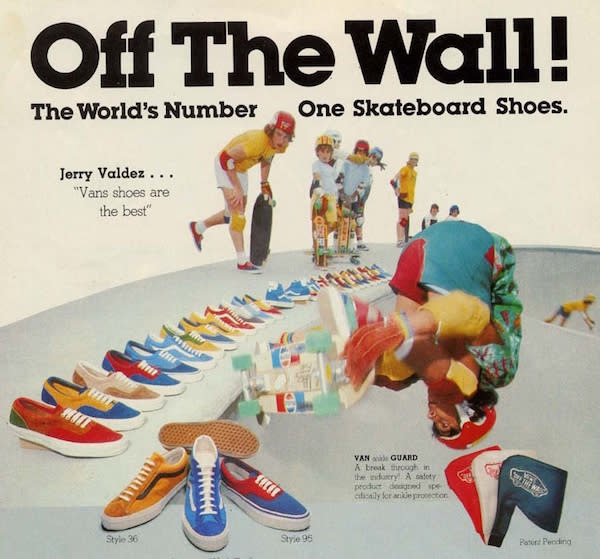 The brand is available in over 75 countries, with more than 450 Vans retail locations worldwide. Purchase your own Vans!