Huntington Harbor Boat Parade: December 9th, 10th at 5:15 pm One of the beachiest ways to celebrate the holidays in Huntington Beach, the Huntington Harbour Boat Parade displays a beautiful line up of boats decorated with holiday lights accompanied by music. This year's theme is "Musical Kicks on Route 66". Participants have creative license to decorate their boats with their best interpretation of the theme and help Huntington Beach kick off the Cruise of Lights, which starts the following week. With more than 75 boats participating, the Huntington Harbour Boat parade truly lights up the night.
The parade route of Huntington Harbour Boat Parade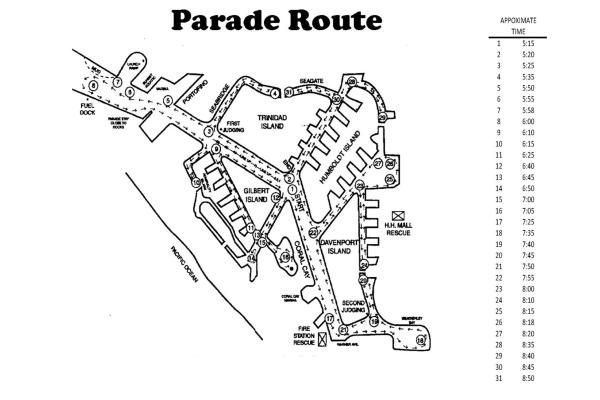 Cruise of Lights: December 15th-23rd at 5:30 pm
Don't have a boat to participate in the Huntington Harbour Boat Parade? Spend a night on the harbour with the Cruise of Lights, a narrated boat tour that travels through the harbor to view some of the '10 Best Christmas Lights Destination in the U.S.' according to AOL. All funds raised from the Cruise of Lights will benefit local children's music programs. Shuttles will meet at the Harbour Mall parking lot to transport viewers to the boats.
Down the highway at 5th & PCH, a little shopping by the beach won't hurt. With boutiques unique to Huntington Beach and chain stores, 5th & PCH could be your one stop shop for holiday shipping. Check out some of their features here: https://www.surfcityusa.com/blog/post/5-pch-holiday-shopping-dining-and-events/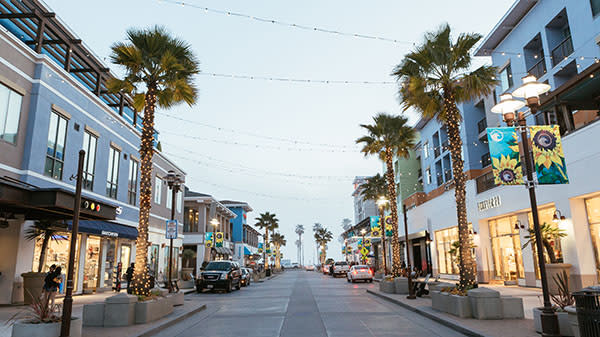 'Tis the season at Bella Terra, with daily visits from Santa Claus and laid back beachy style shops, you'll be able to cross everyone off your holiday shopping list. Find gifts for the sporty-type at REI and Huntington Surf & Sport, or gifts for your beauty queen at Ulta Beauty. Find more shops at Bella Terra here: https://www.bellaterra-hb.com/retail-services/
Old World International Celebration of Christmas & Nativity Play: December 17th at 6pm
Old World's International Celebration of Christmas and Nativity Play strives to bring together a diverse group of all cultures to feature the real meaning of the holiday season. Some of the spectacles include: Beach City Bells, La Posada, We Three Kings, Chanukah Dance, Fan Dancers, and the Nativity Play. Old World's effort to educate our community about many cultural celebrations is an amazing way to spend part of your holiday season among the diverse community of Surf City!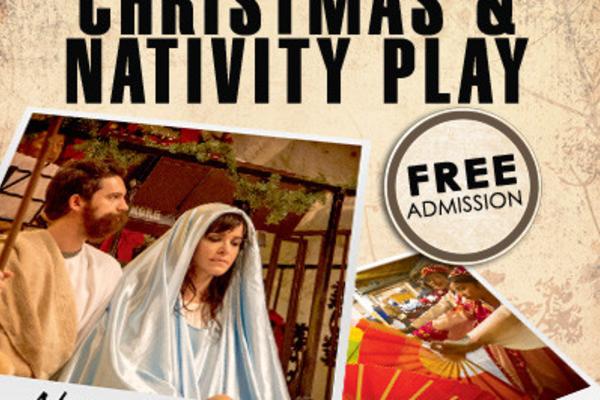 The Nutcracker Huntington Beach Ballet Etudes: December 2nd-3rd, December 9th-10th at various times
Inspired by the classic music of Peter Tchaikovsky, Ballet Etudes presents The Nutcracker right here in Huntington Beach.  A quintessential holiday performance, The Nutcracker tells the story of a little girl who experiences a magical evening with nutcrackers and mice who come alive and carry her through a mystical land. With more than 175 cast members, the stage is sure to come to life with the amazing performance organized by Ballet Etudes.  Bring the whole family to Huntington Beach's Ballet Etudes presentation of The Nutcracker! Information on tickets and times here: http://www.balletetudes.com/performances