Since the initial mention of Pacific City, Huntington Beach visitors and locals alike have been curious as to what this new dining, retail, and entertainment center will have to offer come it's official opening this winter. Surf City USA will welcome almost 60 impressive tenants spanning a wide range of lifestyle, culinary, and apparel brands to the once empty dirt lot located on Pacific Coast Highway.
"We've been working diligently to bring Huntington Beach a variety of exceptional experiences from first-time culinary endeavors to tried and true favorites that we know local shoppers and visitors will enjoy," said Heather Hollister, Senior Vice President of Leasing for DJM Capital Partners. 
Recent visitors to the Downtown area have likely seen the expansive white and wooden textured exterior of Pacific City. Within the next 5 months, this construction zone will be buzzing with shoppers, diners, and the just plain curious. We did some research and put together 5 reasons why you absolutely must visit Pacific City this winter.
1. Fabulous Boutique & Brand Name Shopping
Pacific City promises clothing for all genders and ages with their array of trendy boutiques and well-known retailers.
Crazy Shirts (Opening November 2015)
The t-shirt, surf and casual wear retail store that has been in business for over 45 years will open their Huntington Beach location at Pacific City this fall. Guests can expect a broad array of products for men, women and kids, featuring their world famous T-shirts and many designs specific to Huntington Beach.
H&M (OPEN NOW!)
Popular the world over, this Swedish retail clothing company is renowned for its fast-fashion clothing for men, women, teenagers and children will be opening at Pacific City.
Irene's Story (Opening November 2015)
A contemporary, bohemian clothing store that prides itself in always being one step ahead of trends, Irene's Story delivers fabulous apparel and accessories to fashion-forward clients. Irene's Story will open their second Huntington Beach location at Pacific City.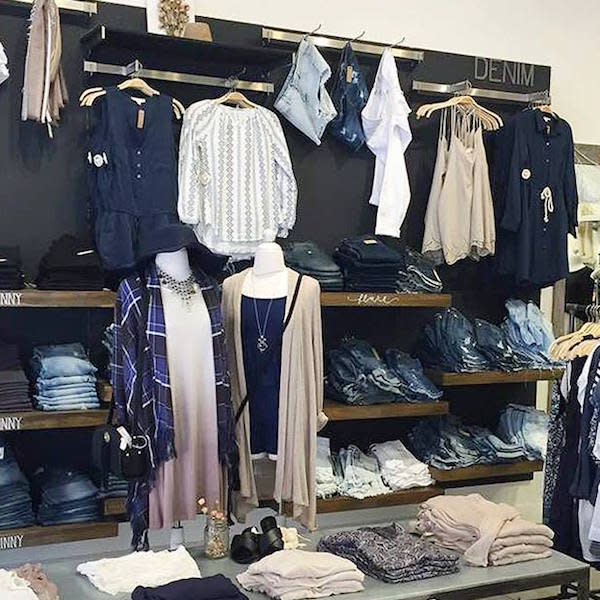 MAC Cosmetics (Opening November 2015)
The leading professional make-up brand offers cosmetics along with a skin care line and other beauty products.
Molly Brown's (Opening 2016)
For more than 35 years Molly Brown's has been on the cutting edge of designer swimwear. Opening their first Huntington Beach location at Pacific City, the celeb favorite swimwear store will offer the most sought-after brands, designers, and client service they are best known for. The Pacific City shop will carry men's swim, as well as women's accessories, cover-ups, sandals and more!
Seafolly (Opening 2016)
One of the most recognized swimwear and beach lifestyle brands will be opening their first Huntington Beach location at Pacific City. Seafolly, the fun, fashion forward and innovative Australian brand, will carry an array of bikinis, one-piece swimsuits, cover-ups and apparel along with an extensive accessories collection.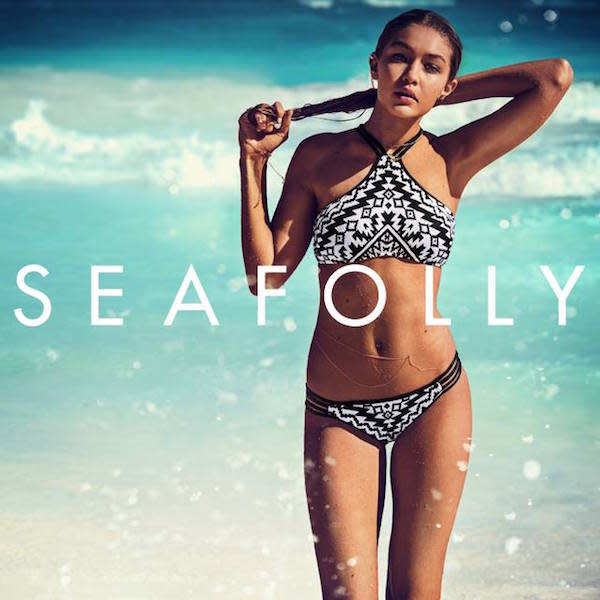 Sephora (Opening 2016)
Sephora, the leading expert in all things beauty will be opening their first Huntington Beach store at Pacific City. Guests can expect over 5,000 SF of Sephora's unrivaled selection of makeup, skin care, fragrance and more from classic and emerging brands, as well as unparalleled service from their team of experts and an interactive shopping environment.
Smocking Birds (Opening 2016)
Owned by Huntington Beach residents and mother and daughter duo Becky Pierce and Stephanie Holdridge, Smocking Birds will bring its one-of-a-kind baby and children's boutique to Pacific City. The beloved boutique will feature traditional hand-smocked dresses and rompers, boys and girls clothes from newborn to size 6, beach accessories, gifts, and classic books.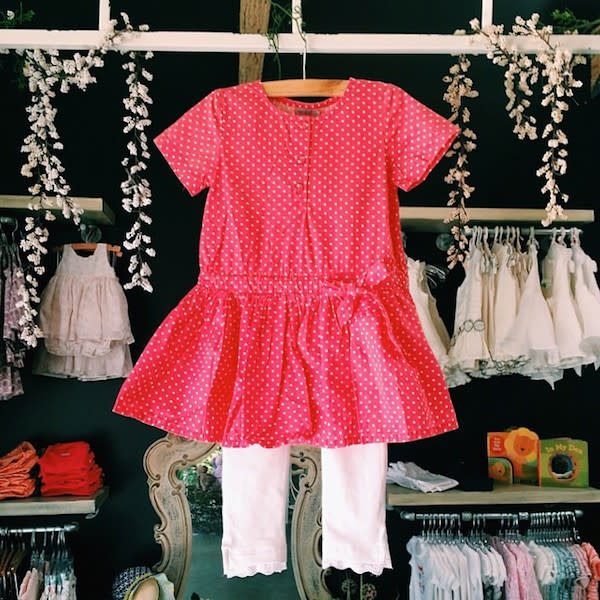 Tankfarm & Co. (Opening December 2015)
This stylish general supply store for today's gentleman of sport and leisure is based in Seal Beach and will expand to a second location at Pacific City. Tankfarm's aesthetic is classic, educated, and rooted in tradition.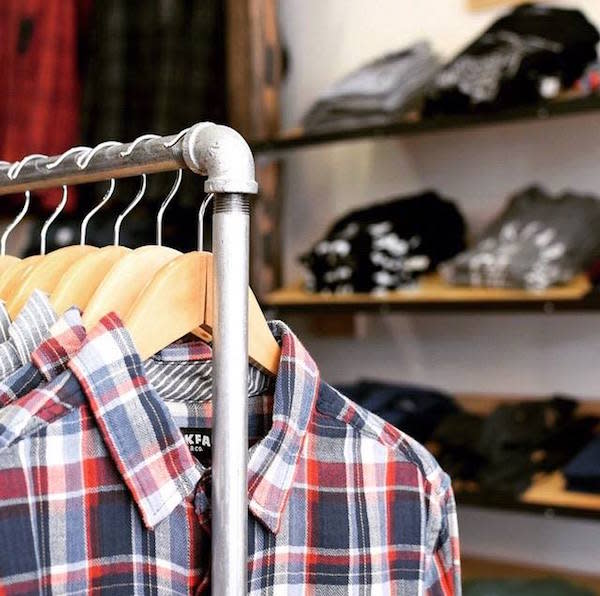 The Wearhouse (OPEN NOW!)
The contemporary women and men's clothing boutique will open its first California location at Pacific City. The stylish boutique, curated by owner Sara Wear, will also carry jewelry and home décor.
West of Camden (OPEN NOW!)
The stylish husband and wife duo behind the California Born, London-inspired boutique, will open their second location at Pacific City. Lindsey & Adrien Lamoureux created West of Camden as an extension of their love for creativity & design. Shoppers can expect cutting edge women and men's clothing and accessories.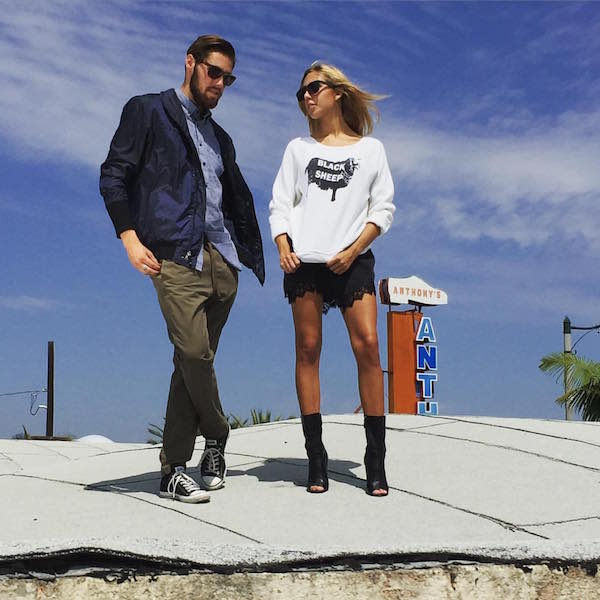 2. Lot 579
One of the most exciting additions to Pacific City is the Lot 579 public market style space that looks to encompass Instagram-worthy eats with unique local merchants. The vendor building is named after the Lifeguard Towers (Towers 5, 7, and 9) that can be seen on the beach across from Pacific City. Lot 579 will be opening in early March of 2016.
American Dream
Serving as one of LOT 579 anchors, American Dream will offer the best authentic burgers - with a twist - at Pacific City in Huntington Beach. Alongside the restaurant's innovative burger menu, American Dream will serve more than 60 IPA beers on tap, a selection of fries, appetizers, and more. Burgers, beers, and the beach at Pacific City – it's the American Dream!
This OC born and bred culinary powerhouse will open its third area location at Pacific City, serving as the anchor for LOT 579. Guests can expect Bear Flag's famous fish tacos, burritos, sushi, a full bar, and more.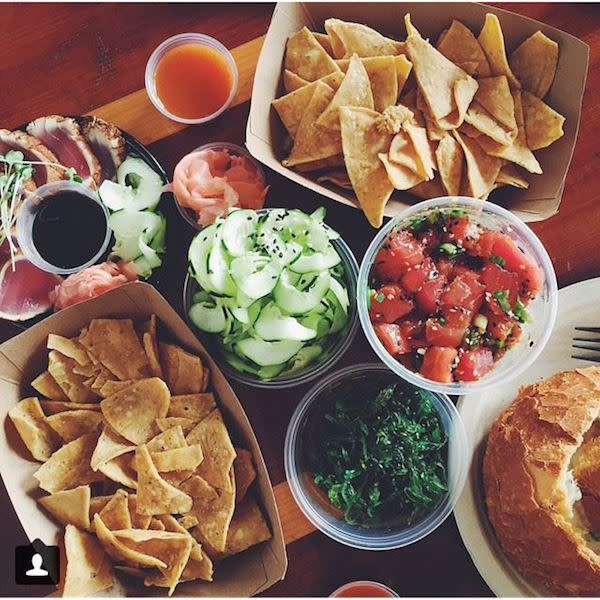 The culinary visionaries behind the popular Burnt Truck and Burntzilla are opening their first gourmet sandwich shop. Inspired by the old traditional deli, Burnt Crumbs will offer slow-roasted and braised meats, brined and pickled vegetables and fruits, hand-cut sides and fresh condiments, and warm artisanal bread, all made in-house.
With its original 1972 location still open in Santa Ana, the great-tasting, old-fashioned and local favorite ice cream shop will be opening its third location at Lot 579 this fall. Their Huntington Beach location will churn out ice cream made on-site in small batches and serve up ice cream cones, shakes, sundaes, chocolate dipped bananas and many more delectable treats to Pacific City guests.
Pie-Not
Orange County's first Australian meat and vegetarian pie, pastry and dessert shop is opening their second location at Lot 579 at Pacific City. The fast-casual eatery will introduce for the first-time Australian beer and wine and fresh made-to-order salads and side salads that will pair perfectly with their delectable sweet and savory offerings. HB customers will now be able to watch their pies being made and have an interactive experience every time they visit Pie-Not at Lot 759.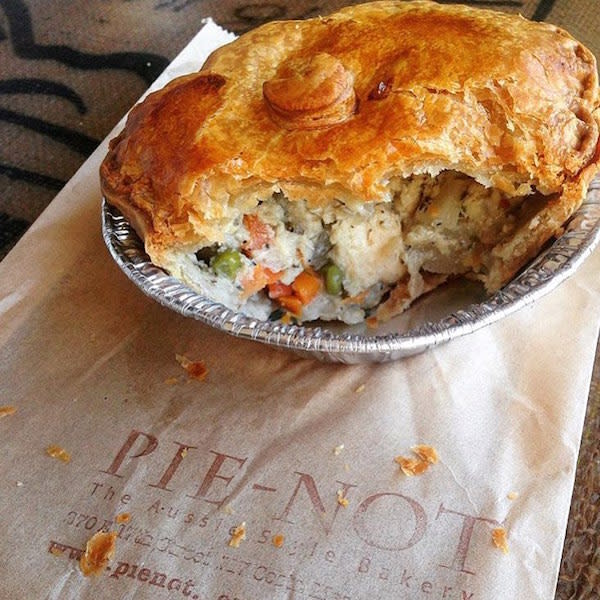 The fan favorite handcrafted gelato on a stick made with all natural ingredients and customizable toppings is opening at Pacific City inside Lot 579. PopBars will be made fresh daily on-site and offer the perfect, refreshing treat after a day spent shopping – or at the beach!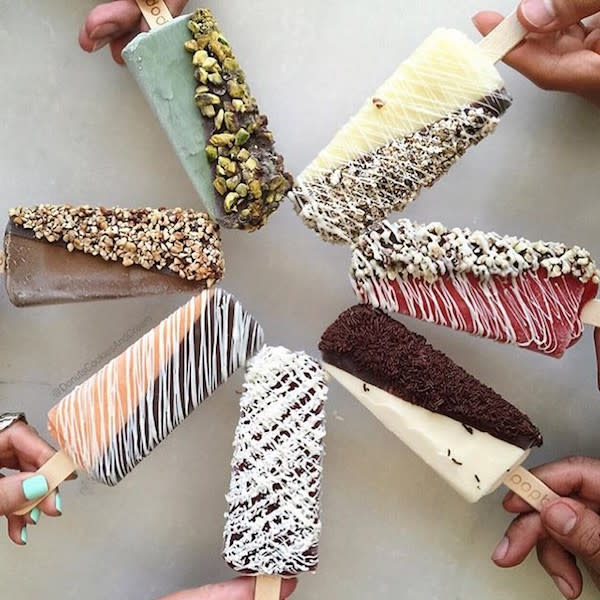 3. Family Fun Events
The sneak peek opening weekend at Pacific City on Saturday and Sunday, November 7-8 was a huge hit. This was the public's first look at the highly anticipated dining, entertainment and shopping destination. The first 500 guests to arrive received free tote bags with special merchant offers and giveaway samples while complimentary tastes were offered from Pacific City restaurants throughout the event. 
Guests should not only look forward to the opening parties and festive seasonal activities, but also regular events that are fun for the entire family. The large outdoor screen will be used for movie screenings, many of which will be surf related. Open spaces or "hang out" areas will also be utilized for special weekend events.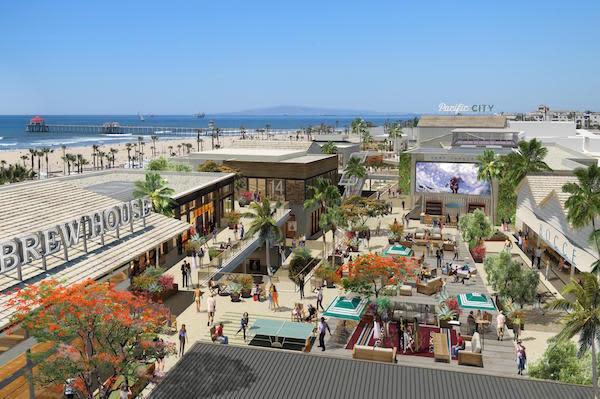 Starting this December, guests can celebrate the holidays at Pacific City. On Saturday, December 12 and Sunday, December 13 from 11am until 5pm, experience a Surf City weekend holiday party like you've never seen before filled with festive surprises.  First guests to arrive will receive free tote bags with special merchant offers and giveaway samples. DJ's will spin tunes, and complimentary "tastes" from participating Pacific City restaurants will be offered from noon to 4pm each day. Enjoy beautiful, cutting edge holiday decorations, say hi to Santa and check out Pacific City's ever-growing lineup of new stores and restaurants.  Don't miss the fun, freebies and festivities! 
Fore more information on upcoming events, check out the official Pacific City Event Calendar.
4. Unique Dining Experience
There is no surprise that Pacific City has chosen premium restaurants that feature farm-to-table principles, seasonal menus, and an immense selection of craft brews. With a range of prices and flavors, the Pacific City eateries are sure to please every taste bud.
Backhouse Yakitori + Sushi (Opening December 2015)
With locations in Burbank, West Los Angeles and Koreatown, this will be Backhouse's first Orange County location. The restaurant features an open kitchen design and happy hour specials and specializes in serving Japanese cuisine and sushi.
The Bungalow ​(Opening 2016)
Hospitality visionary Brent Bolthouse will open his second location and first Orange County venture at Pacific City. Bringing all the favorite charms of the Santa Monica hot spot to Huntington Beach, the Bungalow will feature an intimate lounge set with a private dining room, main bar space, and al fresco patio.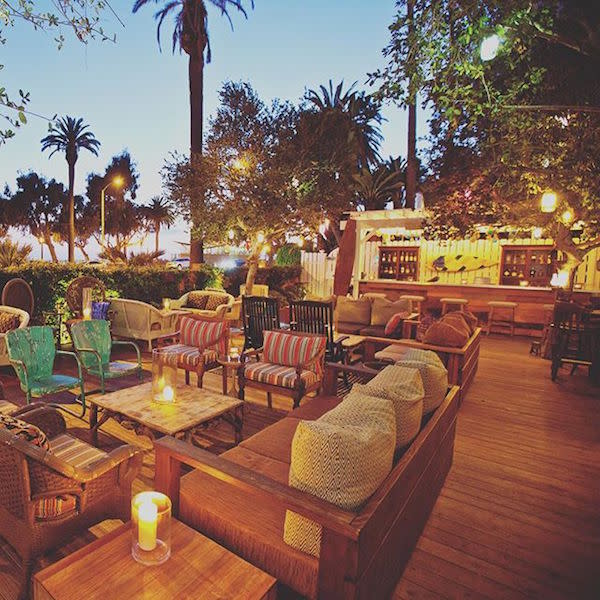 Lemonade (Opening November 2015)
This LA foodie favorite eatery has selected Pacific City for its first Huntington Beach location. Lemonade at Pacific City will offer the restaurant's seasonal Southern California comfort food in a fast-casual cafeteria setting with an ocean view location.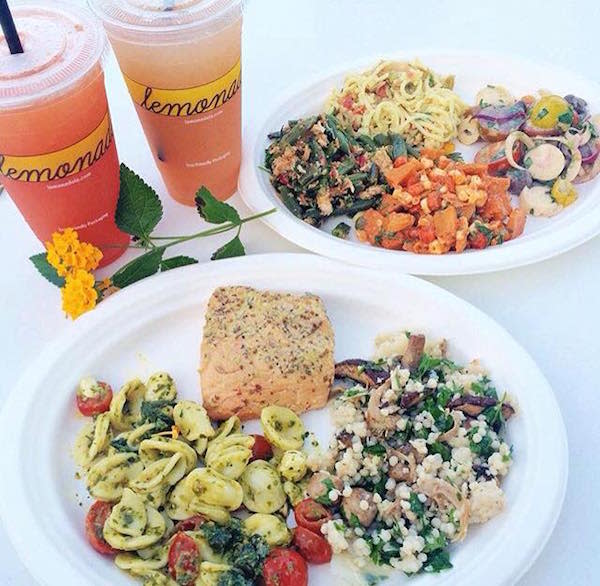 Ola Mexican Cuisine (Opening November 2015)
An exciting new concept from the Huntington Beach-based team behind the popular Mahé restaurants in Seal Beach and Dana Point, Ola (Spanish for "wave" and Hawaiian for "life") will make its debut at Pacific City. Fusing elements of authentic Mexican comfort food with elevated South of the Border culinary influences, Ola will feature magnificent ocean views and a fun, festive ambiance.
Old Crow Smokehouse ​(Opening 2016)
Currently with one location in Chicago's Wrigleyville neighborhood, Old Crow Smokehouse will bring the best BBQ styles from the Carolinas, Memphis, Kansas City and Texas, southern cocktails, and live music to Pacific City. Guests can enjoy their signature "Scruggs Rubs" baby back ribs and Front Porch Punch while enjoying live country music every Friday and Saturday night.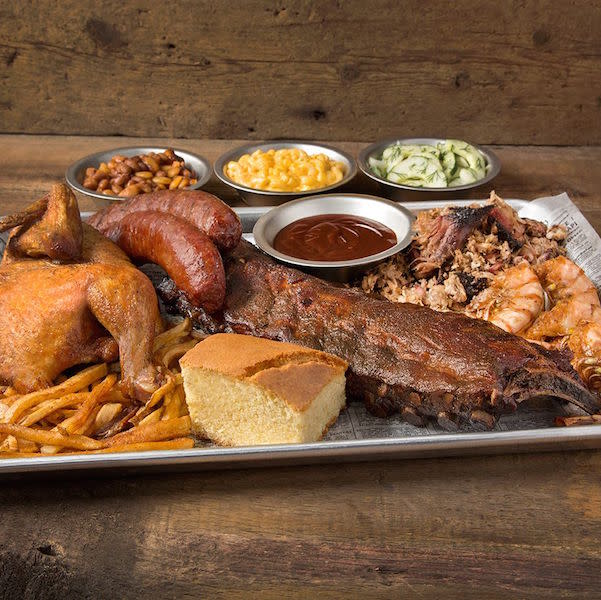 Saint Marc (Opening November 2015)
This new restaurant concept is pub, cafe, bakery and cheese purveyor. The menu is constructed to include items originating in the southern regions of the United States and locations throughout Europe, specifically Switzerland.
Simmzy's (Opening November 2015)
This coastal foodie favorite boasts locations in Manhattan Beach, Venice and Long Beach - and just announced that they will open their first OC location at Pacific City. The restaurant will feature Simmzy's hallmark pub-style fare, burgers and local beer.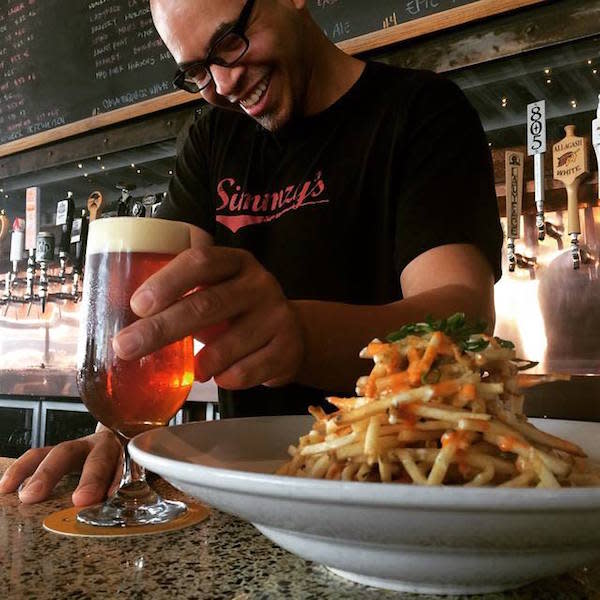 Ways & Means Oyster House (Opening November 2015)
Ways & Means has found its new home – with prime oceanfront views - at Pacific City. Loading its menu with ocean-inspired bites, the Huntington Beach installment of Ways & Means will lighten the former surf and turf cuisine with a focus on sustainably caught fish and fresh vegetarian plates. The oyster offerings will also expand including raw oysters and clams paired with mignonette, lemon, and tabasco; seafood towers; and creamy lobster bisque are just a few of the bites to look forward to.
5. Gifts, Galleries & Home Accessories
Whether decorating your home or searching for the perfect present, Pacific City provides options from exclusive shops and galleries.
Heirlooms & Hardware (Opening 2016)
The popular home store known for its custom reclaimed wood furniture and vintage finds will be opening their second Orange County location at Pacific City. This location will feature interactive experiences such as succulent planting and leather workshops, as well as video elements to give shoppers an inside look at Heirlooms & Hardware's process of creating signature custom furnishings.
Ocean Blue Art + Design (OPEN NOW!)
This fine art and design gallery will showcase contemporary paintings, photography, prints, mixed media, and sculpture by internationally renowned, Southern California, and local OC artists.  Styles include Pop, Abstract, Graffiti & Street Art, Murals & Installation Sculpture, and SoCal Landscapes; the gallery will feature rotating exhibitions and host numerous events throughout the year.  The gallery also offers custom artwork and furniture, tailored to clients' individual aesthetic.  This exciting new gallery serves as the debut of their brand.
Petals and Pop (Opening 2016)
The beloved Seal Beach flower shop that embodies all of the fine details of the table, home, and garden, will find their second home inside Lot 579 at Pacific City. Petals & Pop floral bouquets are elegant yet simple and will be available daily.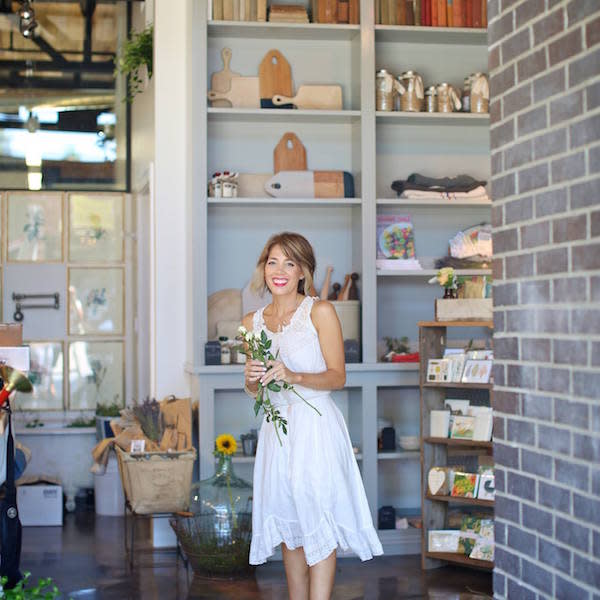 The Plantation (Opening November 2015)
This Hawaii-based home furnishings and coastal gift store is opening their first OC location at Pacific City. Known for its beach-inspired unique gifts, jewelry, home furnishings and accessories, the Plantation has something that will appeal to everyone.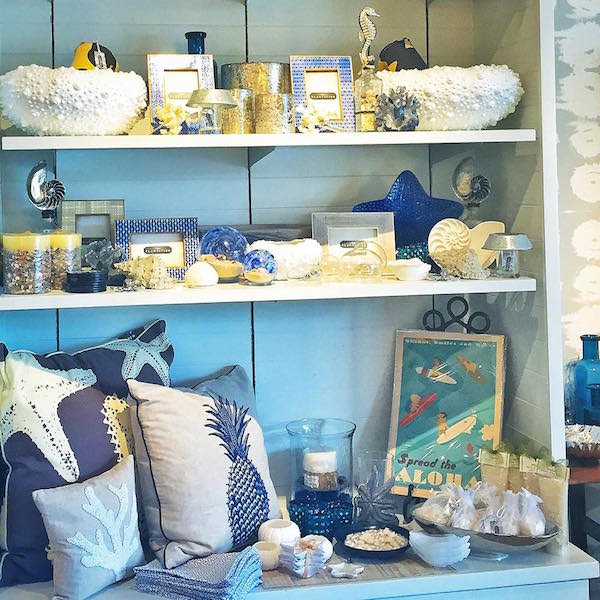 Saavy Naturals (OPEN NOW!)
The husband and wife team will bring their 100% natural bar soaps, body wash, cream, scrubs and soy candles to Pacific City this fall. Saavy's products are handcrafted in California and vegan, soy and gluten-free. Be sure to catch them on Shark Tank this fall!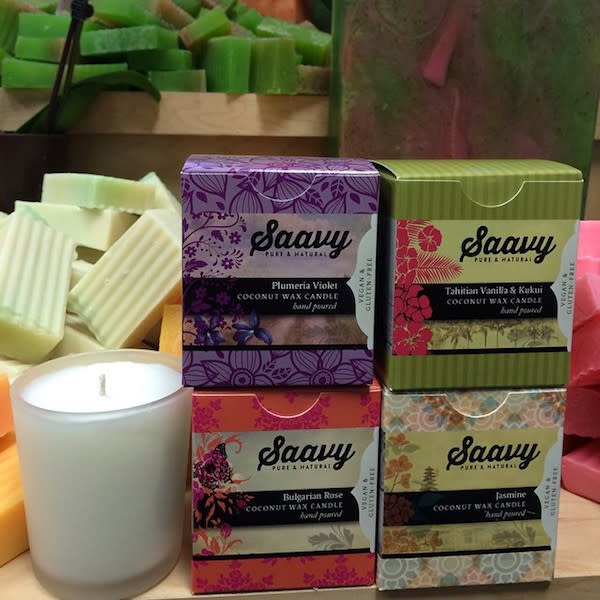 Top Dog Barkery (Opening December 2015)
the gourmet dog treat bakery will be moving from their current Corona del Mar location to Pacific City this fall. The 'barkery' will offer personalized cakes, pastries, a healthy supply of chew sticks and packaged "Made in America" treats for your four-legged friends. Top of the line products for your fashionable pup include collars, leashes and accessories as well as plenty of toys for your dog to enjoy at the beach! Bathing, grooming and doggie day care services will also be available at the new Pacific City location.
Ways & Means At Home (Opening November 2015)
The talented team behind the Ways & Means Oyster House will open their first culinary retail store at Pacific City. The 1096 SF space will offer chef-inspired contraptions and concoctions from around the globe. In addition to offering a carefully curated collection of cookbooks, instructional videos, packaged goods, kitchen smallwares, and culinary apparel, Ways & Means has chosen this venue to launch their private label wine, blended to pair beautifully with their cuisine or to enjoy while celebrating the sunset. The store will also host special tastings, plus in-store appearances and demonstrations by top chefs. Ways & Means Culinary will occupy the space next to the restaurant at Pacific City, and will feature housemade sauces and rubs available for sale as well.