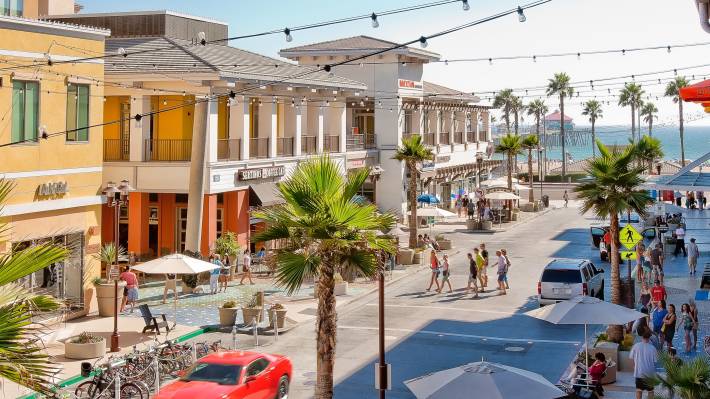 5th & PCH has a fresh new take on celebrating the holiday season. Located in Downtown Huntington Beach, 5th & PCH offers shopping, dining and the Santa Paws event for all ages. As you walk down 5th & PCH you will see twinkling lights, smiling faces and the breathtaking view of the Huntington Beach Pier. You will hear employees greeting others to the place they call home, welcoming customers to feel a part of their family and at home during the holiday season.
"5th & PCH is a place to feel at home," said Hannah Dobrott, The Chilli Beans Manager.
It's located in Downtown Huntington Beach with a variety of options for holiday shoppers to make a one stop shopping trip. Shoppers, this is a dream come true!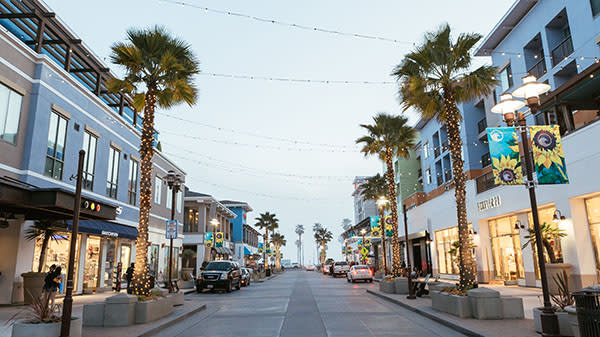 5th & PCH SHOPPING
No shade at Chilli Beans, they really make you feel special with all limited-edition glasses, watches and their unbeatable customer service. They are Brazil's number one accessories brand and are offering holiday deals and gift-wrapping this holiday season.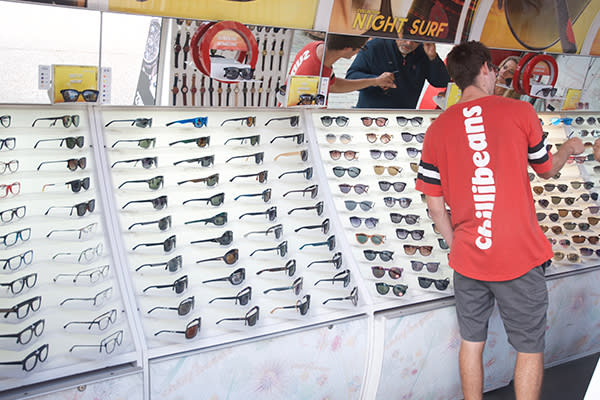 Merrilee's Swimwear has it all, from original designed swimsuits to trendy clothes and accessories; you will find the perfect holiday gift. They started in 1977 in Laguna Beach, California and continue to specialize in handmade swimsuits. This holiday season, Merrilee's is offering gift-wrapping and gift cards.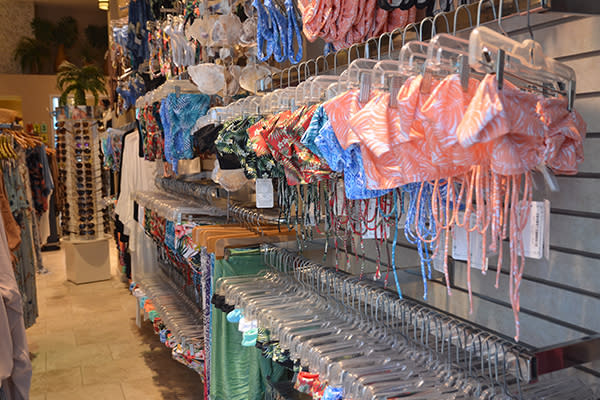 Geer up with everything surfing at Rip Curl. You will find surfing fashion for men and women, watches and the top of the line wetsuits. Their name comes from the co-founder who wrote 'rip curl hot dog' on the bottom of a surfboard and ever since then it has been history.
"Ripping was groovy; surfing the curl was groovy; we wanted to be groovy – so that was it," said Doug Warbrick, the founder of Rip Curl.
Get your Active on! At Active Ride Shop you will find the latest skateboarding fashion apparel for men and woman and the top-notch skating gear and accessories. Local tip: The Active Socks are great stocking fillers and gifts everyone loves.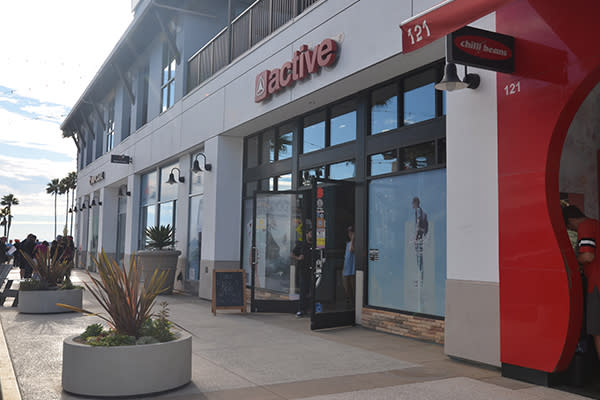 You'll feel cool shopping and get the best deals at Forever 21 because everything is on trend there. With the latest fashion apparel and accessories for men and women, finding a special gift won't be hard.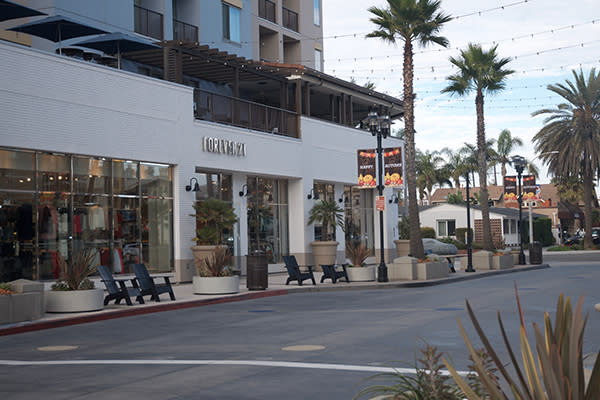 Just keep swimming in athletic, fun swimwear at Jolyn. They take the fun and style into woman swimwear with flattering styles for all body types. Jolyn also sells water accessories and phone cases.
Dare to shop different, trendy and fashion forward at The Outlet LF. You can't find items anywhere else here at this clothing and accessories store for women. To skorts, rompers, graphic printed dresses, sport jersey sweaters and felted shoes; a unique gift is exactly what you'll find here.
"Searching the world, we have consistently been a leader in developing unearthing fashion treasures," said LF.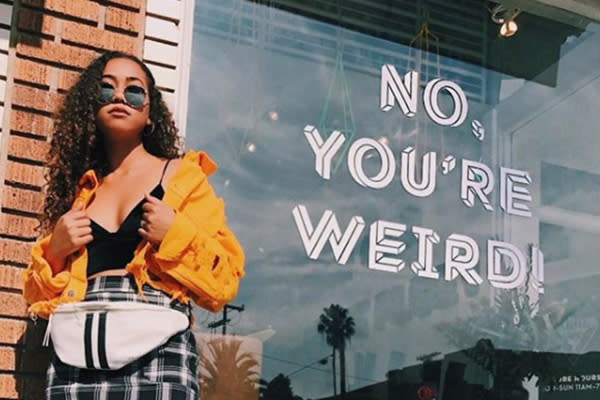 Photo credit by @lfstores
Fresh gifted kicks are perfect for the Huntington Beach lifestyle and Skechers has got every holiday shopper covered. They are a global, family footwear company featuring styles from athletic to casual stylish sneakers. Skechers will be having holiday sales and gift cards available to purchase.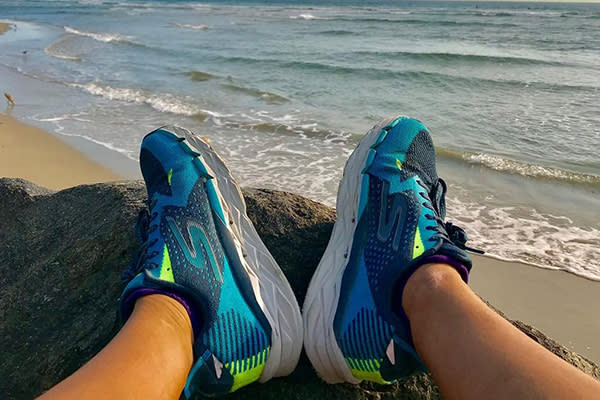 Photo by @dreeguerra 
Forget something on your holiday shopping trip? CVS has got you covered. From healthcare needs to food and sunscreen, CVS is your savor on this street for quick grabs and gift cards.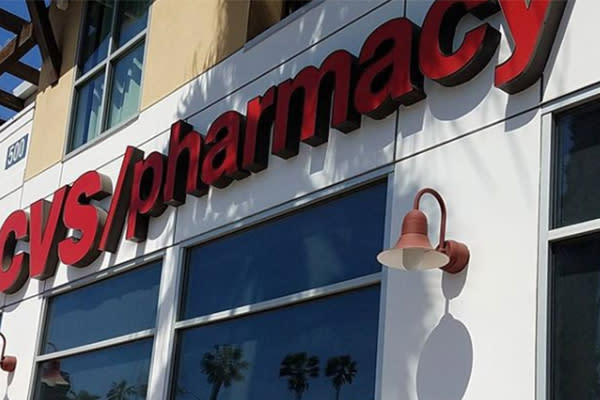 Holiday shopping can be very tiring but thankfully 5th & PCH has family-friendly restaurants with delicious food. Take a break and munch on these fresh food options.
5th & PCH Dining 
Be bold for breakfast, lunch or dinner at Bruxie's and eat delicious gourmet waffle sandwiches with fries, salads and milkshakes. You definitely won't leave Bruxie's hungry. They have a children's menu and a large dog friendly patio for the entire family to enjoy – did someone say Irish Nachos?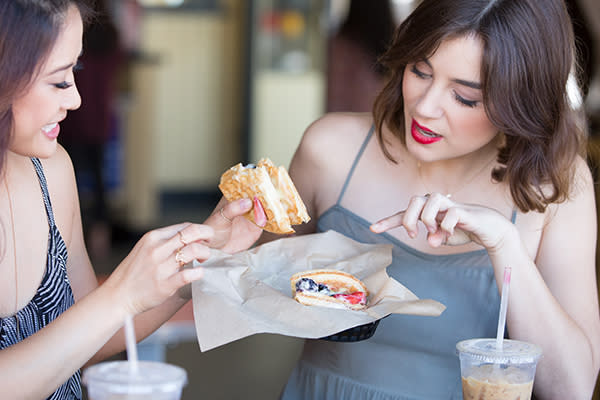 Pacific Hideaway is the perfect holiday escape for everyone. Located on the second floor of the Kimpton Shorebreak Hotel, this restaurant offers a trendy vibe and gorgeous open aired seating. Order their award-winning craft cocktails and delicious Latin American and Asian inspired food. Make sure to bring your camera to snap a few photos of their beautiful art mural and stunning food displays.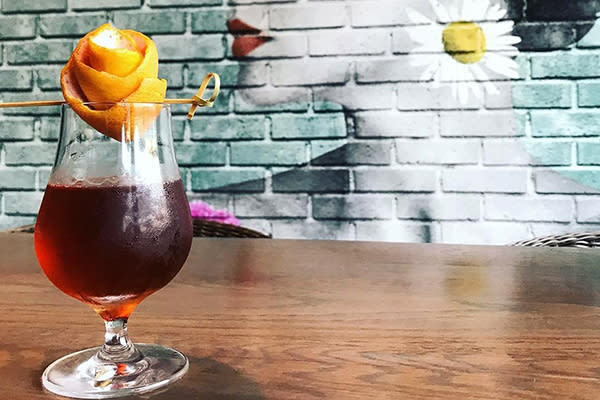 Pressing on pizza lovers' buttons at The Pizza Press. Voted best pizza in Orange County, a stop here to dine is a must. They have their Signature Pizzas on the menu and if you're feeling crafty you can build your very own creation with fresh ingredients.
 "Literally the best pizza I've ever had," said Gina Gonzales, a regular customer of Pizza Press.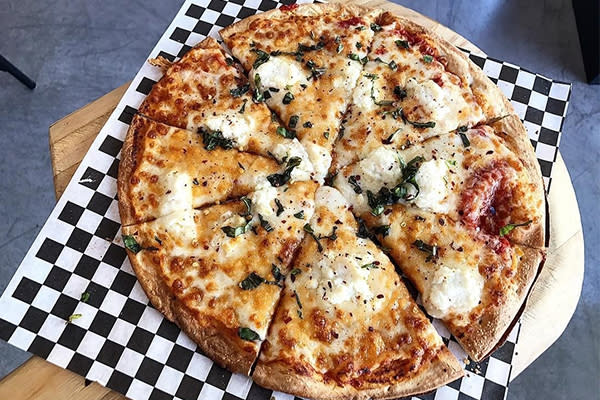 Photo by @detroitfoodiefinds
Let the fun begin and get your entrée cooked right in front of you in jacketed steam kettles at Ritter's Steam Kettle. Enjoy Cajun Creole Style food at Ritter's with the options to customize your dish. They have a children's menu with a variety of entrees, salads, soups and most importantly dessert. Bring on the jambalaya!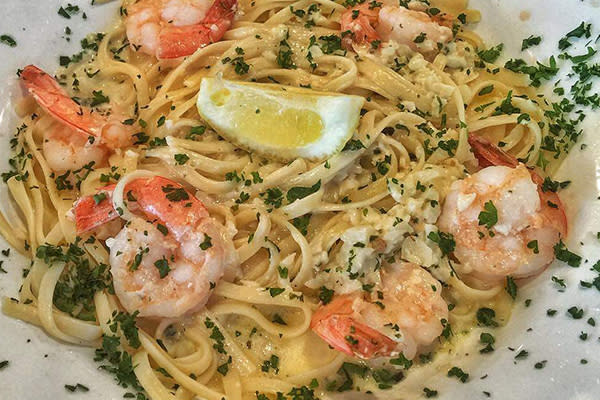 Photo by @rittersskc 
Shake away your holiday stress and take a break at Shakeaway. With the world's largest milkshake bar, your options are endless. Shakeaway has milkshakes with popular holiday special flavors, fries to compliment, shaved ice and smoothies to satisfy any craving.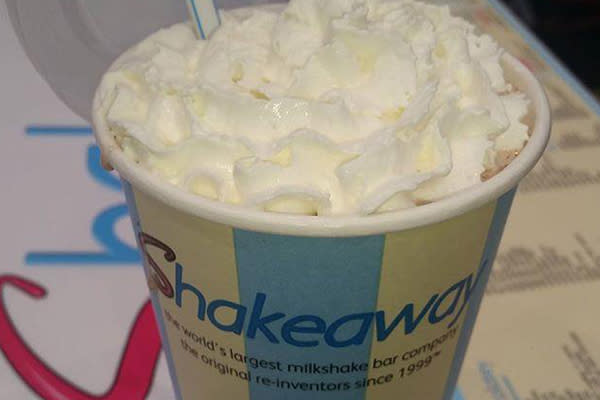 Photo by @jeffthefoodie
To top off your holidays, your dog and your family are invited to a holiday pawty. The Santa Paws event pawty is happening Saturday Dec 9th 12-pm on 5th & PCH. Don't miss out on the food samplings, dog adoptions and vendor booths, and a chance to say hi to Santa and Mrs. Clause. 5th & PCH are proudly partnering with Waggin' Trails Rescue Foundation, so come join the fun!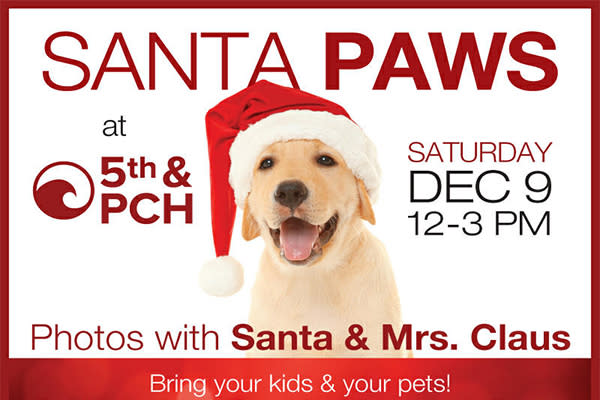 Unwrapped Holiday Gifts
5 & PCH are having new additions to their street but you can't unwrap them just yet!
Welcome to the HQ Gastropub, a high-quality pub, bar or tavern offering high quality meals and service. With its original location in Woodland Hills, this fashionable lounge-style restaurant offers seating with eclectic and inspiring vintage guitars and art décor. From sushi to burgers and tacos, it's a holiday gift in itself! HQ Gastropub is opening up in the middle of December.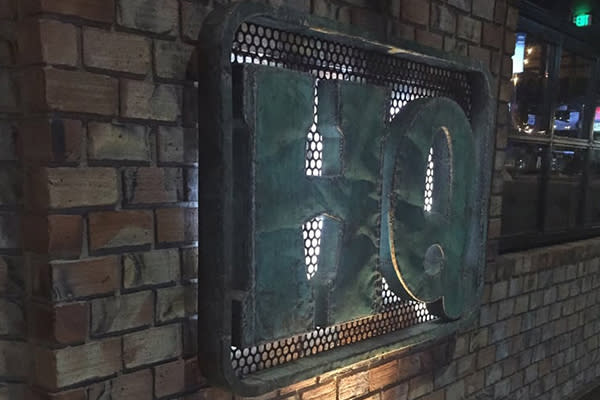 Sit back and treat yourself to the salon that is L'Oréal approved. Kenneth Brown is a full-service hair salon that offers hair care, hair extensions and specialty services. They are opening up in February and are ready to make you feel and look your best!
Jimboy's Tacos does fast-food Mexican different and keeps it fresh. Since 1954, this family-owned business serves up fresh and premium Mexican food. They are opening up in the middle of March so come with the whole family, they offer family fun packs and Jimboy Jr. meals.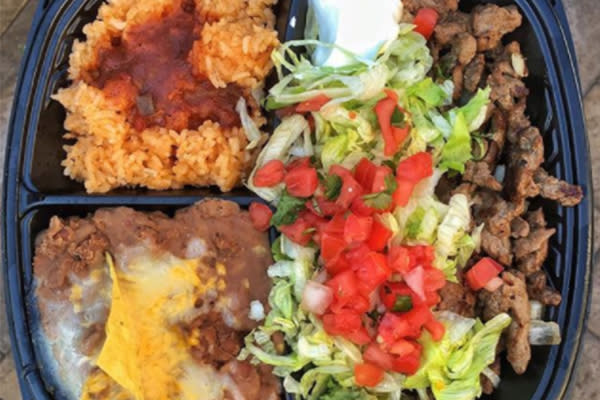 More information about 5 & PCH visit their website and social channels.