Photo by @gabbyfrank
Acai bowls are a delicious morning staple here in Huntington Beach. Packed with antioxidants thanks to the beloved Brazilian acai berry, the sweet concoctions are usually topped with fruit and granola and are a welcome twist on your average breakfast smoothie. Here are five spots to get your fix and fuel your day in Surf City USA. And remember—you can enjoy them for any meal. We certainly do!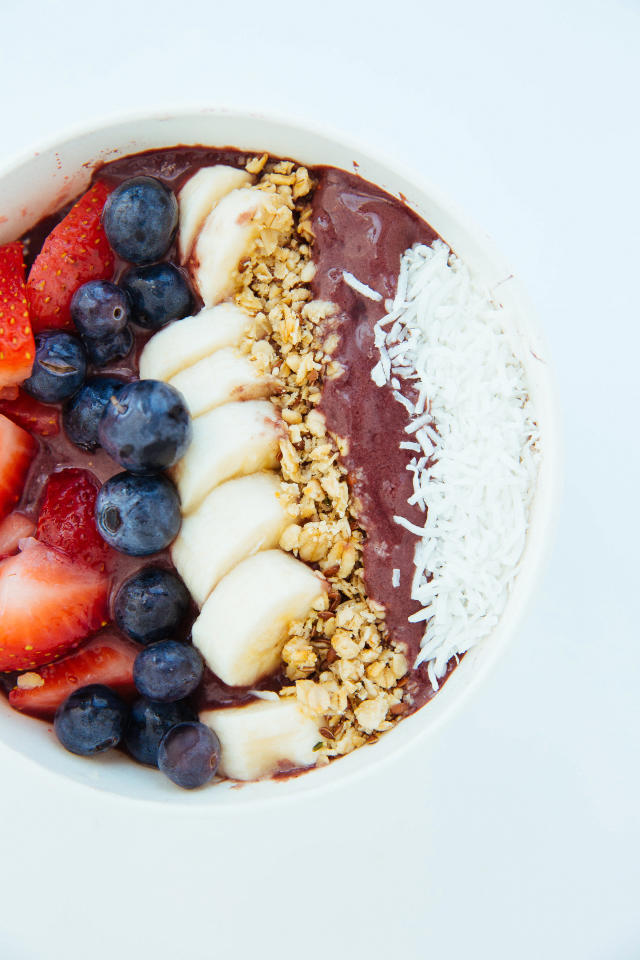 Photo from Jan's Health Bar
Serving Huntington Beach fresh, healthy fare since 1972, Jan's added "Amaze Bowls" to their menu six years ago. With several amazing bowls to choose from, plus the option to customize, Jan's two most popular bowls are the classic Jan's Acai (topped with hemp seed granola, strawberries, bananas, blueberries, coconut, goji berries, and agave) and the Power Acai (vanilla protein, almond or peanut butter, almond milk, topped with granola, bananas, bee pollen, and agave). Take a stroll up Main Street and stop in for a treat.
501 Main Street, Suite D
714-536-4856
http://www.janshealthbar.com/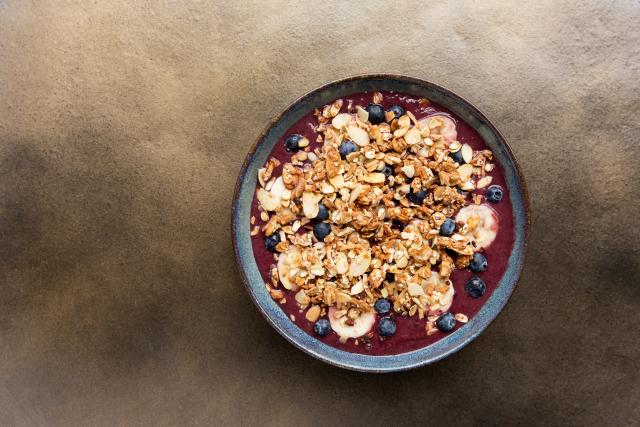 Photo from Pacific Hideaway
Newly perched inside the Kimpton Shorebreak Hotel, Pacific Hideaway prides itself on fresh, house-made fare all the way to the brunch Rio Bowl, their take on the classic acai bowl. Their freshly blended acai sorbet uses locally sourced ingredients and is topped with house-made granola and seasonal berries. Pup in tow? Perfect! Grab a seat on their dog-friendly patio and refuel. Brunch hours are 7 a.m. to 2 p.m. daily.
500 Pacific Coast Highway
714-965-4448
http://www.pacifichideawayhb.com/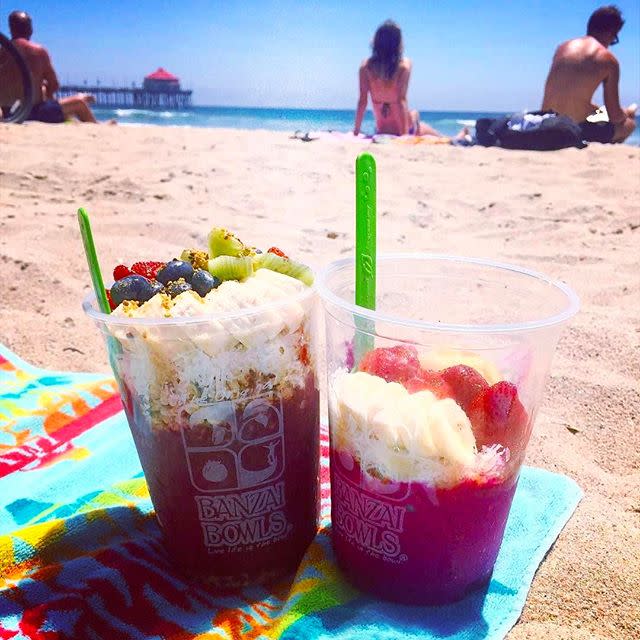 Photo by @grubbinwithliza
If there's any place in town that lives and breathes acai bowls, it's Banzai Bowls. For nearly a decade, this small Orange County chain (with a location in Hawaii too!) serves up several incredible acai bowls, including the Maui Sunrise (blended coconut milk, pineapple juice, acai, bananas, strawberries, and mango topped with granola, bananas, strawberries, blueberries, coconut shreds, and honey) and the Da Kine (blended chocolate hemp milk, acai, bananas, strawberries, and peanut butter topped with granola, bananas, almond slices, and honey). Have a hankering for something extra fresh? Opt for a hot pink pitaya bowl, which swaps acai for dragon fruit.
222 Fifth Street
714-594-3220
http://banzaibowls.com/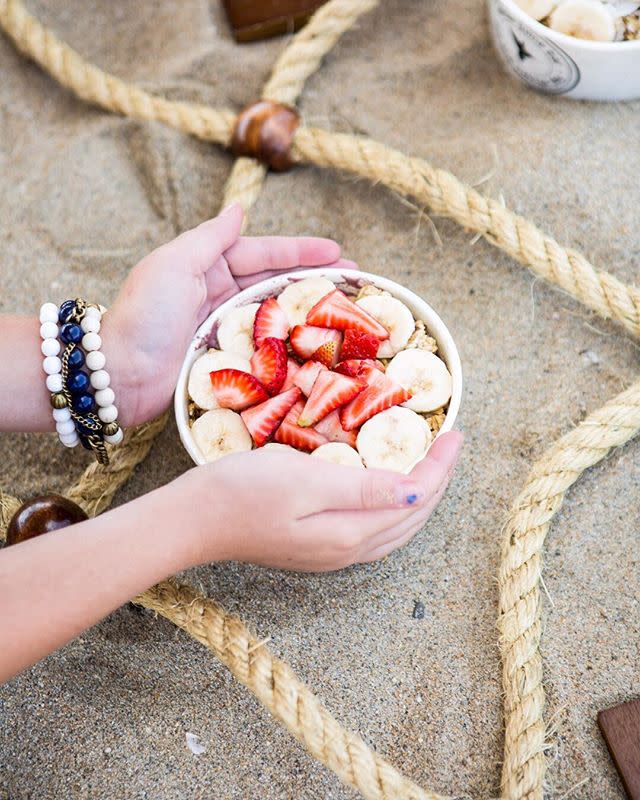 Photo from @nekterjuicebar
4. Nékter Juice Bar
What started as an Orange County juice bar has now expanded its menu to offer several acai and pitaya bowls for guests needing a healthy, energy-packed bite. Lucky for us, there are three locations here in town. Nekter blends housemade cashew milk into most of its bowls, while the Acai Mango Bowl takes a lighter approach with coconut water. Their Acai Superfood Bowl has it all: acai, banana, strawberry, blueberry, spinach, kale, chia seeds, and house-made cashew milk blended together and topped with hempseed granola, fresh strawberry, blueberry, banana, goji berries, cacao nibs, hemp hearts, bee pollen, and agave nectar. Woah.
126 Main Street, Suite 102
714-465-5889
7101 Yorktown Avenue, Suite 105
657-845-2004
7631 Edinger Avenue, Suite 1528
714-465-5888
https://www.nekterjuicebar.com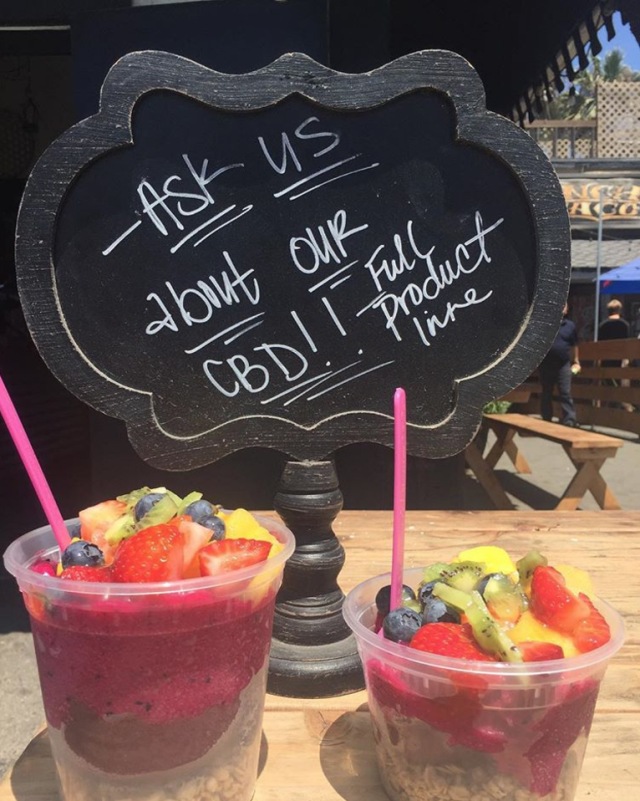 Photo from The Coffee Corner & Acai
Serving up acai and pitaya bowls with a stellar ocean view, this newly revamped coffee shop on the corner of Sixth Street and Pacific Coast Highway offers something extra special in their bowls. Ask for a few drops of cannabinoid oil, aka CBD hemp oil, as an add-on. Infusing your bowl with this pure, organic oil brings you the anti-inflammatory, anti-cancer, and anti-anxiety health benefits of cannabis without the psychosomatic effects. The only buzz you'll score here is from caffeine. Watch this video for more on the Corner's cannabis infusions.
602 Pacific Coast Highway
714-794-8069
https://www.yelp.com/biz/the-coffee-corner-and-acai-huntington-beach