Soaring temps make summer the best time of year for a cool, refreshing dessert. Lighter than ice cream but more substantial than a chilled glass of juice, shave ice or snow is a sweetly satisfying indulgence that all ages can enjoy. Finely shaved from a block of ice, the powdery snow is a Hawaiian staple and is the perfect vessel for soaking up handmade syrups in myriad flavors—a far cry from your backyard snow cone. 
Here in Huntington Beach, you can get a taste of island living with a cup of melt-in-your-mouth, flavorful snow. As Surf City USA basks in the dog days of summer, keep cool with a frozen treat from one of these four hot spots around town.
8112 Talbert Ave., Unit 104, Huntington Beach; 714-841-7661​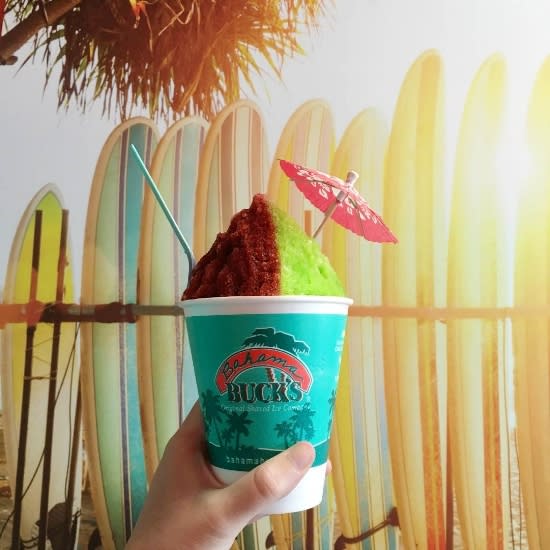 Part of a national chain bringing the island-style delight to locations across the nation, Bahama Bucks has been a shave ice staple in Huntington Beach since last summer. Known here as "Sno," Bahama Bucks' shave ice can be ordered in nearly 100 different flavors and enjoyed with a fun, color-changing spoon. For blend of different flavors, order the richly sweet wedding cake or birthday cake mixed with the tart Sour Patch Sno, then ask for it in the Bahama Rama Mama style. Available with any flavor Sno, the Bahama Rama Mama upgrade comes with an ice cream base and tropic creme topping, garnished with a colorful umbrella for a little bit of island flair.  
16556 Bolsa Chica St., Huntington Beach; 949-295-0292​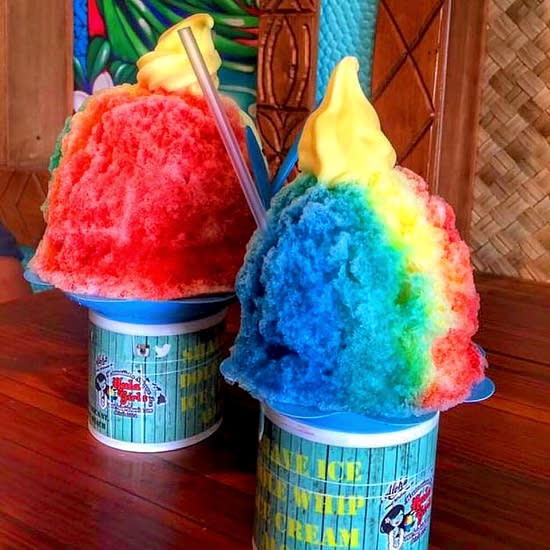 If you're in search of a shave ice gold standard, Hula Girls' classic Hula Rainbow—strawberry, banana and blue raspberry—is the real deal. One of eight pre-set flavor combos, it's also a customer favorite at this SoCal spot that channels Hawaiian vibes in its expansive menu (Dole Whip is another hot-ticket item here). Hula Girls is known for its ultra-fine ice, in addition to authentic add-ons like azuki beans, mochi and li hing mui (a salty dried plum powder). Top off your shave ice with a "snow cap," a small dollop of ice cream or Dole Whip that's perfect for those who just want a taste.
17406 Beach Blvd, Huntington Beach; 714-582-6023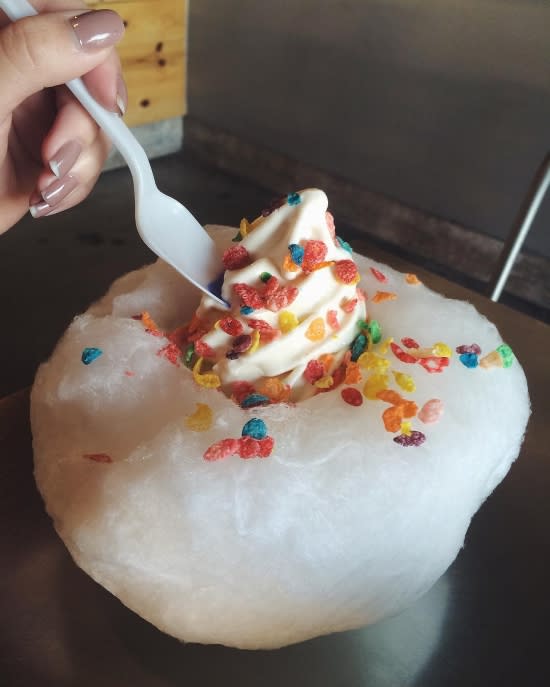 Get your frozen fix late at Snow Monster, which keeps its doors open until midnight daily. 
An inviting atmosphere with low lighting, tables and games provides a laid-back setting for relaxing with friends over dessert. Instead of the traditional Hawaiian shave ice, Snow Monster serves up a version with a Taiwanese twist. The shaved snow is made from flavored blocks of ice—no syrup required. Taro, coconut and mango are favorites here, served piled high on a shareable platters that leave plenty of room for toppings like lychee poppers, cheesecake bites and a rainbow cloud of cotton candy.
21351 Pacific Coast Hwy., Huntington Beach; 714-794-9825​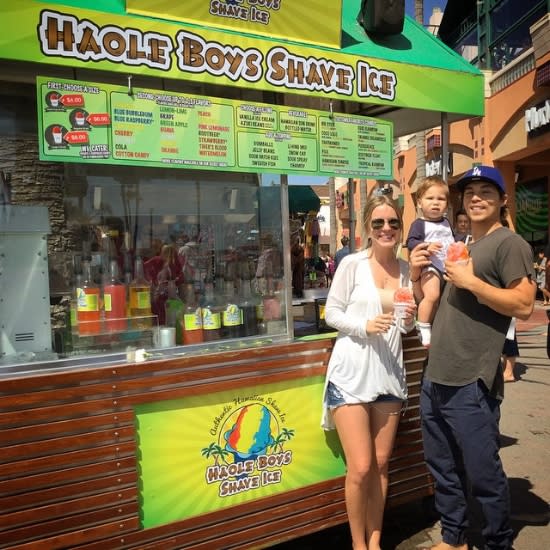 The popular food truck—whose blue, green and yellow wrap makes it easy to spot around town—got a brick and mortar location downtown at the beginning of this summer. Though the physical location draws new crowds, the company sticks to its successfully simple formula: finely shaved scoops of ice drenched with syrup made with Hawaiian pure cane sugar. There are plenty of toppings available, but the owner will readily recommend something from a secret menu that builds on its already popular options. Try the condensed milk atop the Orange Creamsicle, or kick it up a notch with the Mangonada!