The skies above Huntington Beach on Friday, October 4, through Sunday, October 6, will welcome The 2019 Great Pacific Airshow, a dazzling display of aerobatics over the Surf City USA coastline. Here's everything you need to know to plan your viewing of this popular aviation spectacular. 
1. Headliners Feature 3 Jet Teams Representing 3 Different Countries 
This year, the Red Arrows, the Canadian Forces Snowbirds, and the United States Air Force Thunderbirds will headline, serving as ambassadors for the United Kingdom, Canada, and America, and bringing to the Airshow a trio of the world's very best in aerobatic displays. Read more about each team on our signature event page.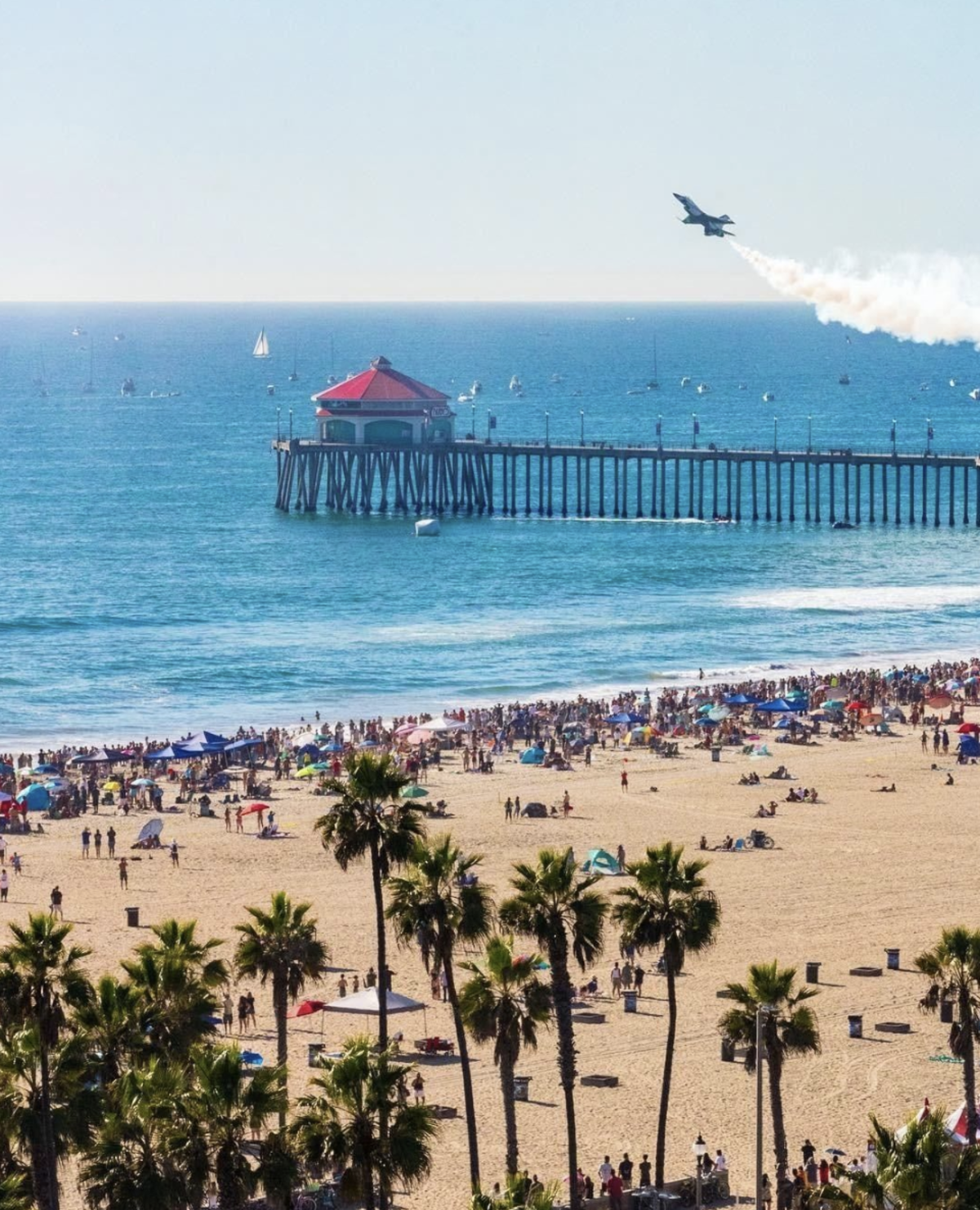 2. There Are More Than A Dozen Performers
The 2019 Great Pacific Airshow features more than a dozen performers, including the headlining US Air Force Thunderbirds, Royal Air Force Red Arrows, Canadian Forces Snowbirds, US Air Force F-35 Lightning II Demo, US Air Force A-10C Thunderbolt II Demo Team, SOCOM Para Commandos, Yak-110 Jeff Boerboon, Red Bull Air Force, USN F-18 Demo, Greg Colyer, Mike Wiskus, Lyon Air Museum's C-47 Dakota, and U.S. Air Force C-17 Globemaster III and KC 135 Stratotanker. Read more about each performer here.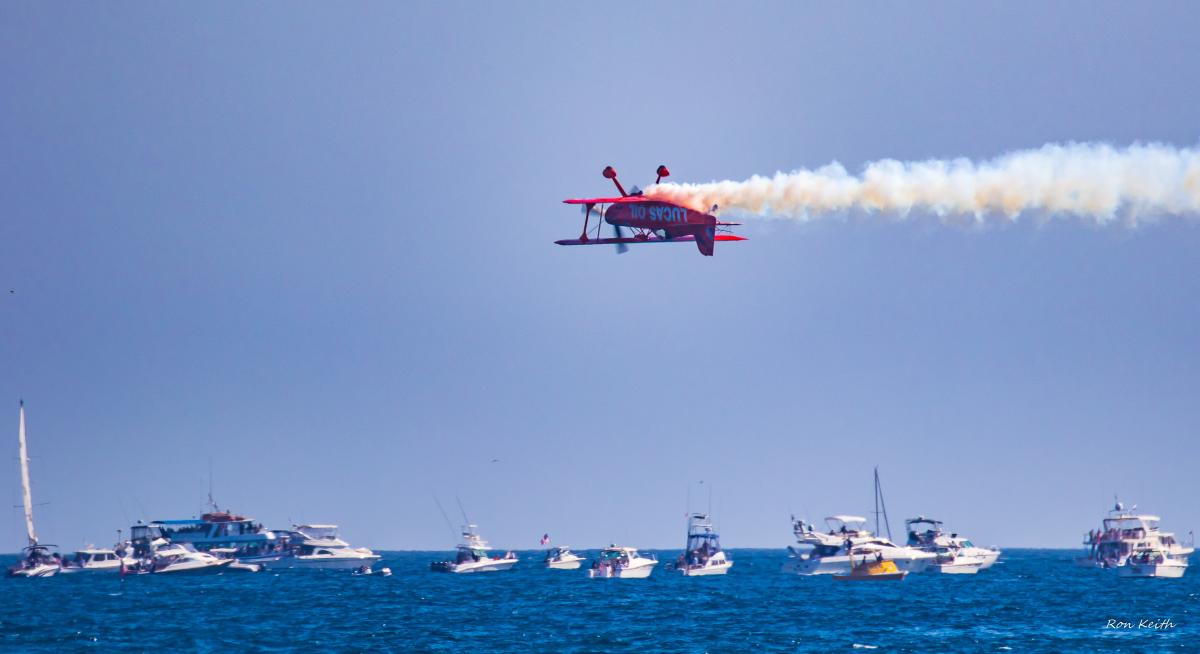 3. Where To Watch The Show
Free to the general public, the Airshow's show center is located across from The Waterfront Beach Resort, A Hilton Hotel, which sits between Huntington Street and Twin Dolphin Drive at Huntington City Beach. The aerial performance box stretches for more than one mile. Anywhere along the beach north or south of Show Center serves as a great viewing spot.
Three VIP seating options are available for purchase. Tickets to The Drop Zone run $20 and feature access to a private, unshaded area of beach at Show Center, where ticket holders can bring their own chairs, blankets, and umbrellas—or purchase onsite—and buy food and drinks, including beer and wine. Pier Seating, lauded as "the best seat in the house," costs $30 and features a first-come, first-served unshaded seat on the Huntington Beach Pier. Flight Line Club tickets are the all-inclusive option, featuring access to a cash bar, five-hour food service, tables, chairs, and shade. A Flight Line Club ticket runs $119, and a Flight Line Club Reserved Table For 10 costs $1,199.
You can also camp with the Airshow! Premier RV Camping packages are available and can be reserved directly through Sunset Vista RV Park. Packages run $1,200 for 3 nights (10/4-10/7) and $1,600 for 4 nights (10/3-10/7). More details are available here. 
Additionally, you can watch the Great Pacific Airshow from a boat on the water! Be advised that previous years have seen thousands of boats in the water, and that boaters should refer to the U.S. Coast Guard notice to mariners for further location information.
Furthermore, you can watch the airshow from Paséa Hotel & Spa. Tickets include VIP viewing on the Ocean Lawn, Tanner's Treehouse and special oceanfront in-room and suite experiences (Sunday only). Or you could watch the show from the highest rooftop bar in Orange County, Offshore 9 Rooftop Lounge at The Waterfront Beach Resort, a Hilton Hotel.
Lastly, you can enjoy the show from Pacific City's Oceanfront Suite on Level 2 with epic views from the indoor seating and air conditioning, or step outside to the open air patio. Enjoy all you can eat Taco Bar by OLA Mexican Kitchen and two complimentary drinks. Buy tickets here.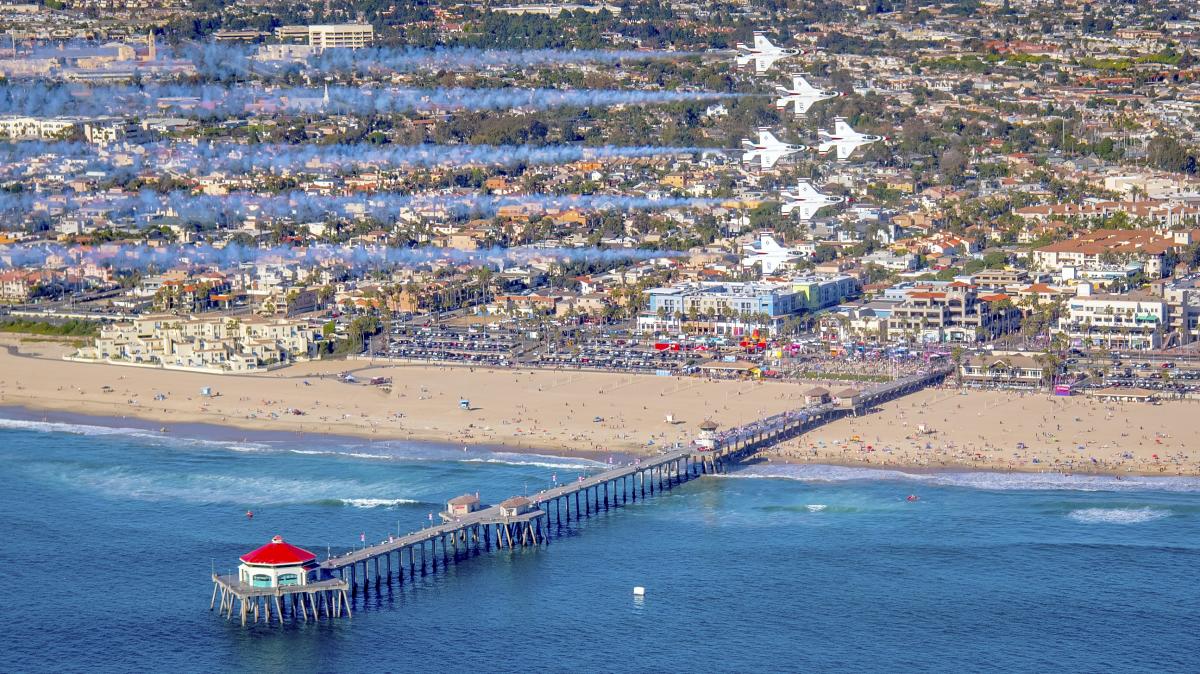 5. How To Hear The Show's Announcer
Audio is only available in the VIP areas. The audio will enhance your Airshow experience with background information on the aircraft and pilots—including interviews—music, and more.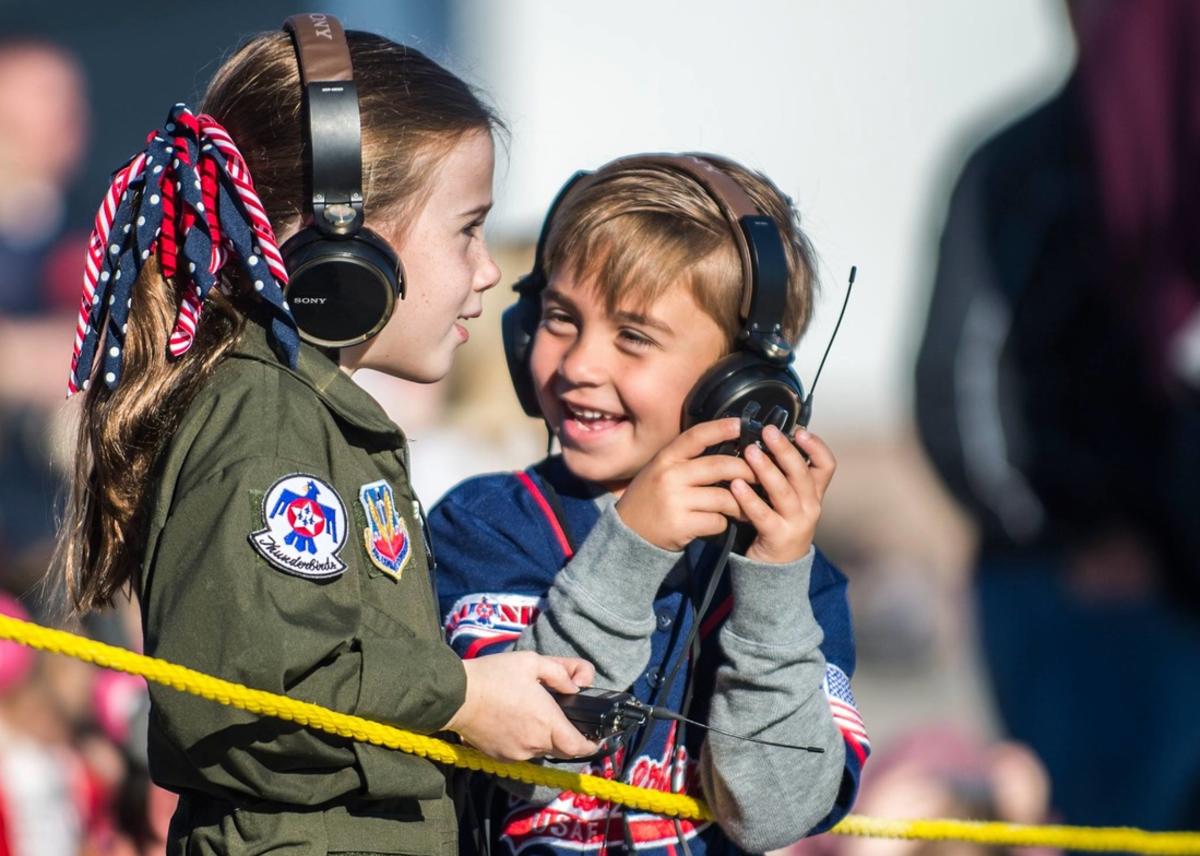 6. All 3 Days Of The Airshow Are The Same Show
All three days feature the full lineup of performers. Friday is a "rehearsal day," but will see the same flying action as Saturday and Sunday.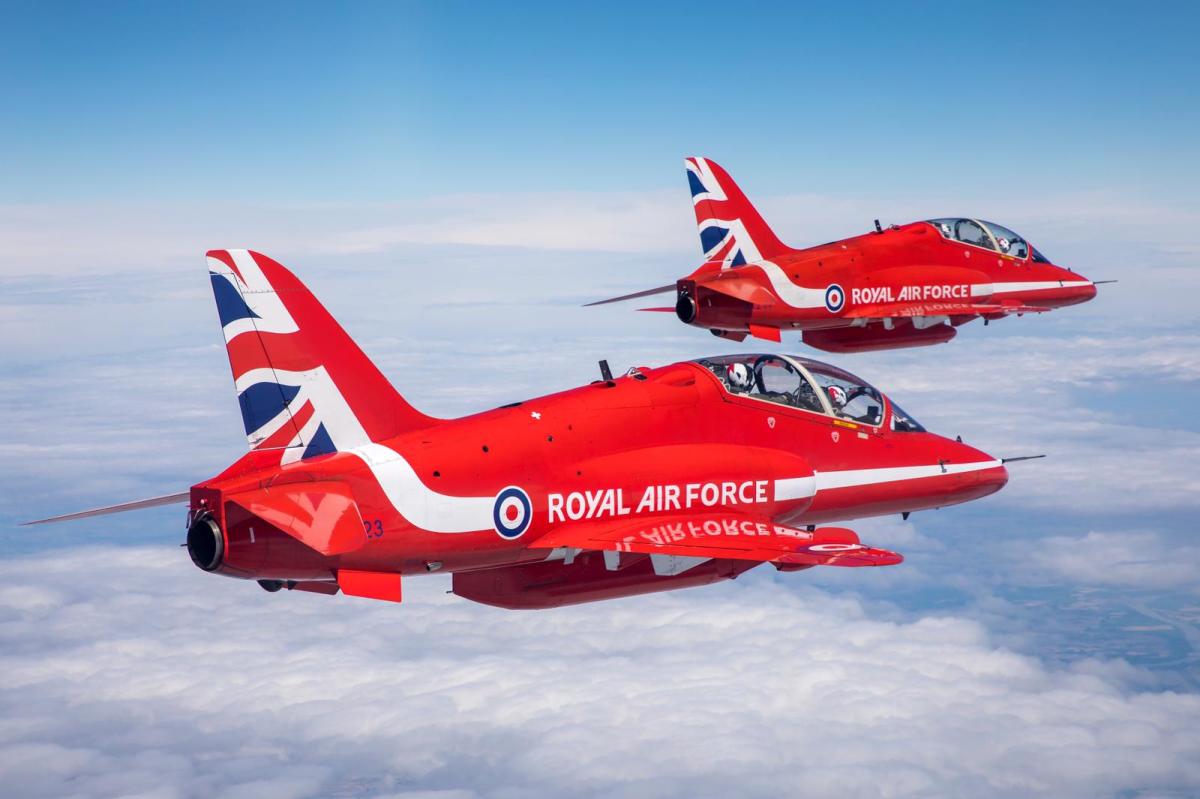 7. Airshow Schedule
The Great Pacific Airshow takes place on Friday, October 4; Saturday, October 5; and Sunday, October 6, from 11:00 a.m.- 4:30 p.m. each day. The schedule will not be released due to safety reasons.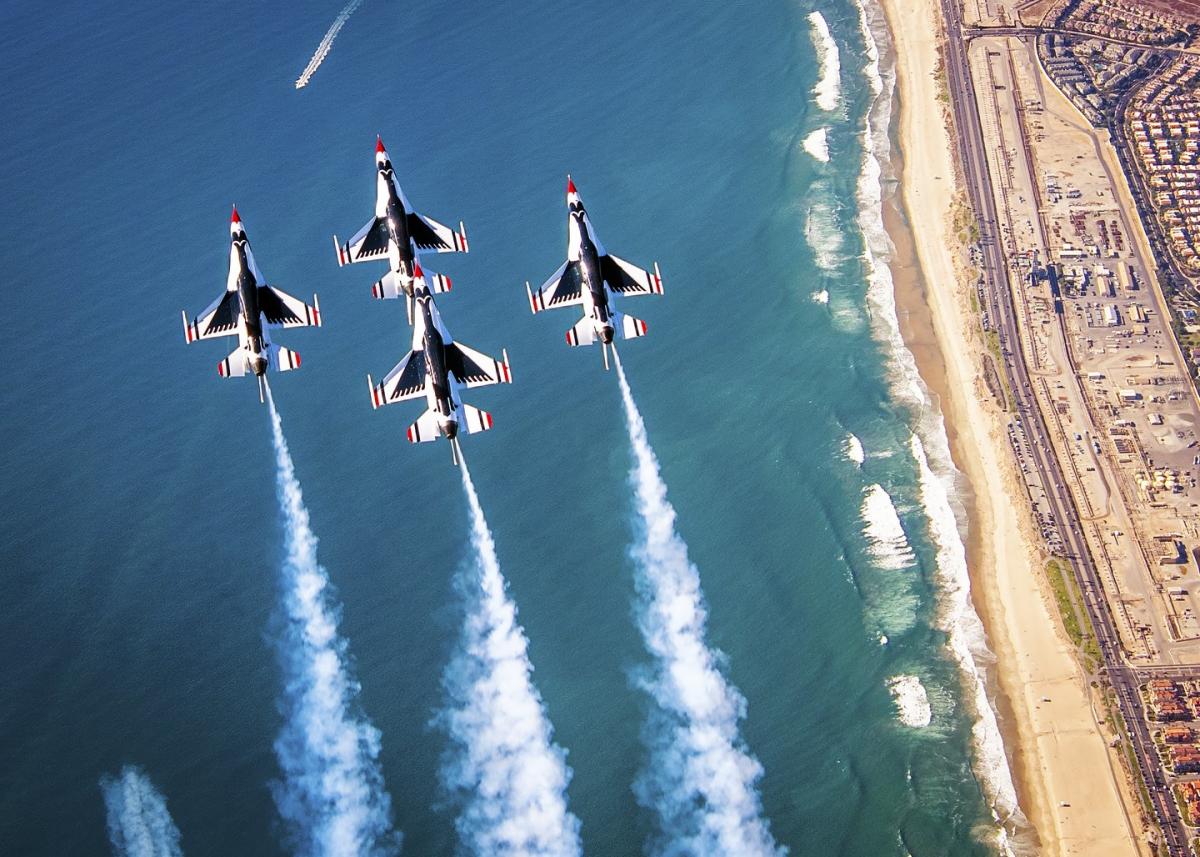 8. ADA Viewing  
Complimentary ADA (Americans with Disabilities Act) accessible seating is available on the pier on a first-come, first-served basis. Only one caretaker may accompany a guest requiring assistance; additional guests must purchase tickets.
All VIP ticket options are ADA accessible, and guests will be properly accommodated. Please note that transportation from and to your vehicle and around the Airshow is not provided.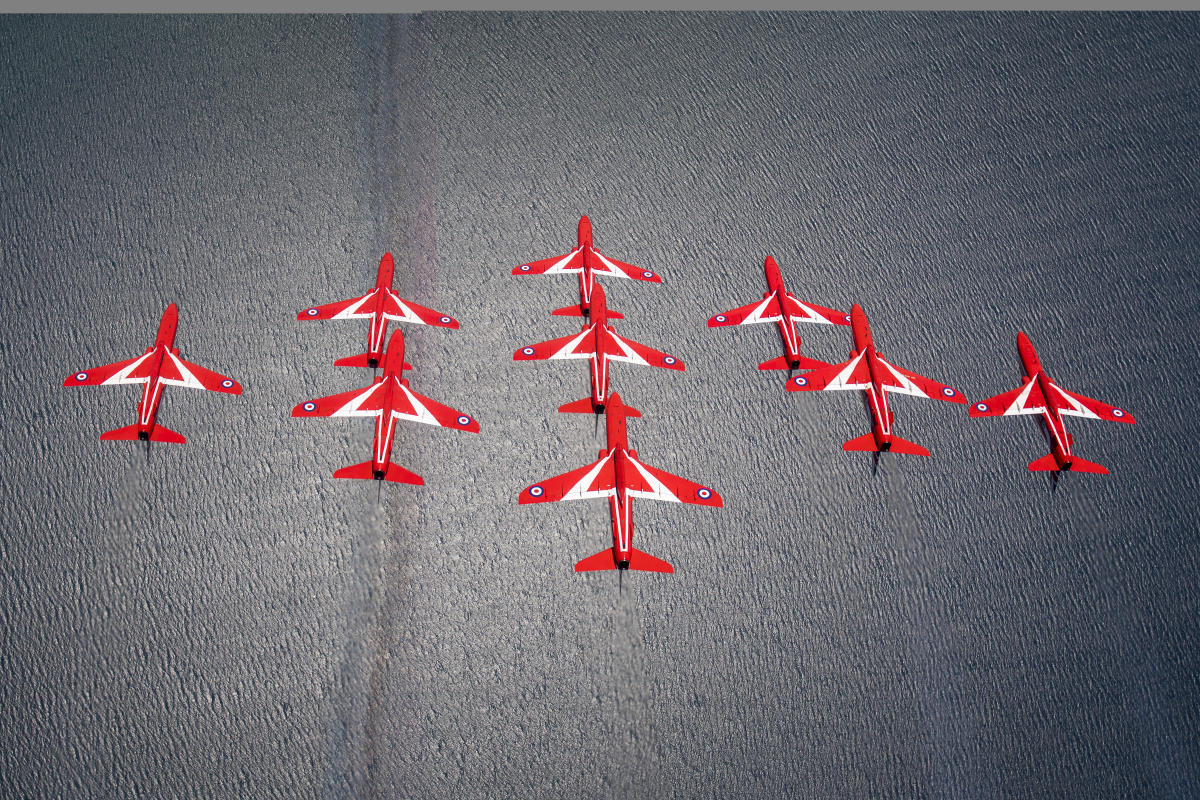 9. Show Center Location
Show center is located Pacific Coast Highway & Huntington Street. Anywhere along the beach north or south of this location will be a terrific spot to view the show.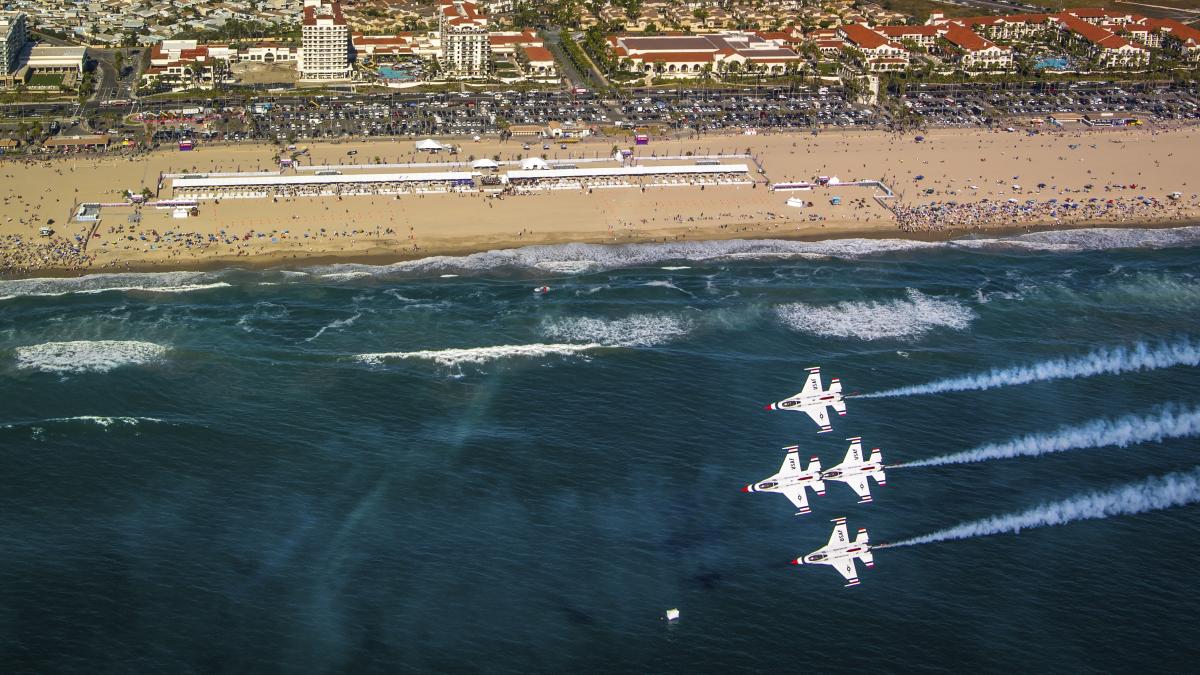 10. Surf City USA Shuttle
The Surf City USA Shuttle will offer a free park-and-ride Airshow service on Saturday, October 5, and Sunday, October 6, from 10 a.m.-6 p.m. each day. Free parking and pick-up is available at Huntington Beach City Hall (2000 Main St., Huntington Beach, CA 92648) and Goldenwest Transportation Center (7301 Center Ave., Huntington Beach, CA 92647). The event drop-off location is along Pacific Coast Highway across from Pacific City (21010 Pacific Coast Hwy., Huntington Beach, CA 92648) at OCTA Zone 3. Shuttles run every 30 minutes, with the last shuttle leaving the event drop-off location at 5:45 p.m. Live GPS tracking is available at SurfCityUSAShuttle.com